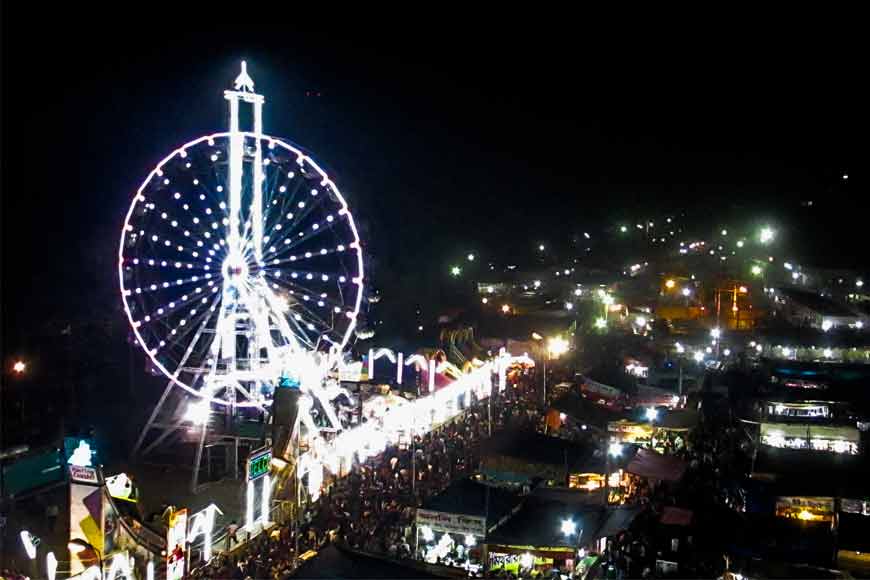 Santiniketan's Poush Mela starts today, and will again see the whole global audience descending on the Mela Grounds. Poush Mela in Santiniketan is not just a colorful rural carnival, rather it is one of the biggest festivals highlighting rural Bengal at its best creative form. The Mela is the perfect site for the coming together of different cultures and traditions from different parts of country.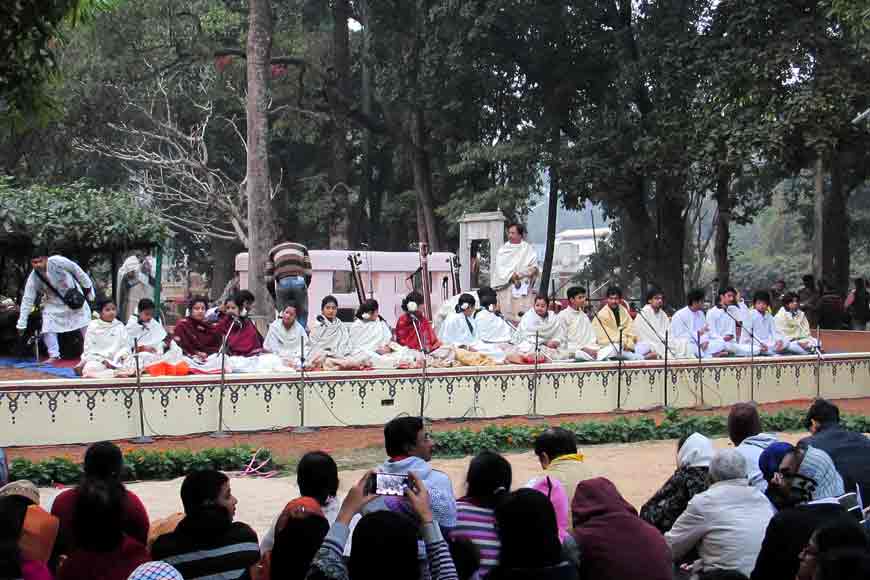 The Poush Mela started as a small family affair by the Tagore family along with a handful of Brahmo Samaj followers at Shantiniketan. Today it is one of the international events that Bengal is identified by as revelers enjoy the carnival setting with Baul musicians, Tribal dancers, local village artists and millions of visitors from across the world. It attracts large number of tourists not only from India but different countries of the world. The fair is famous for the perfect merger of different cultures and traditions. Visitors enjoy the fair and experience the rich heritage of Bengal.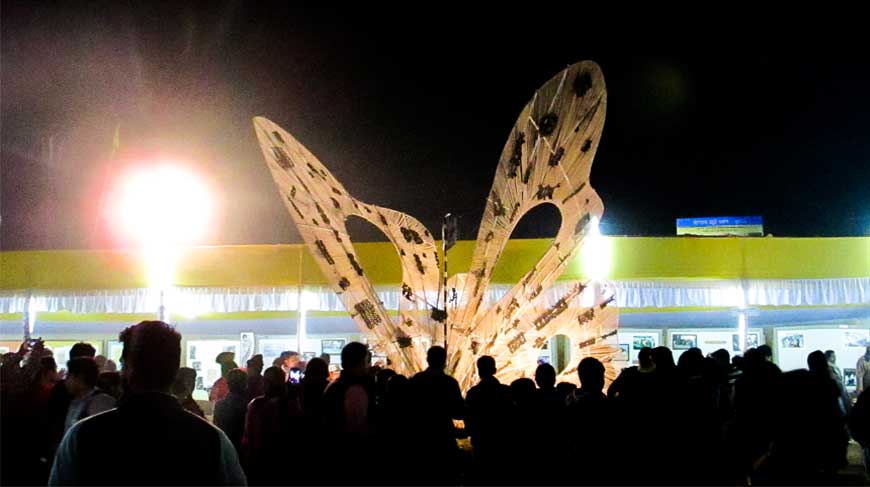 The students of Visva-Bharati University also celebrate the occasion with exuberant festivities. There are live performances of Bengali folk music by notable Bauls, Santhal tribal dances and showcasing of tribal arts and dresses. There are beautiful specimens of Batik print and Taant saree and other handloom stores manned by artisans from Kashmir to Kanyakumari. Food is an integral part of Bengali culture and at the Poush Mela you can treat your taste buds to authentic treats of Bengal. Paati shapta, a kind of pancake is a must-try. There are numerous sweets, salty and spicy delights waiting to tantalize your taste buds.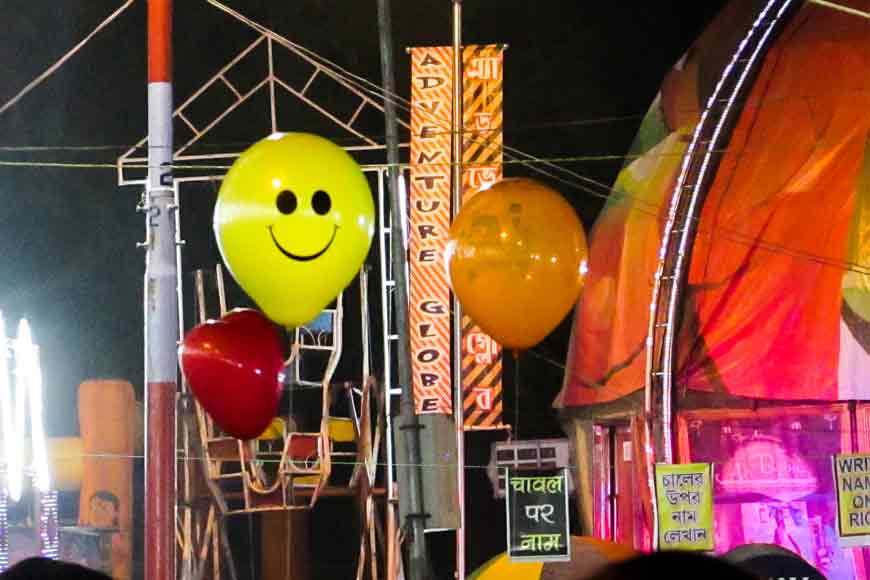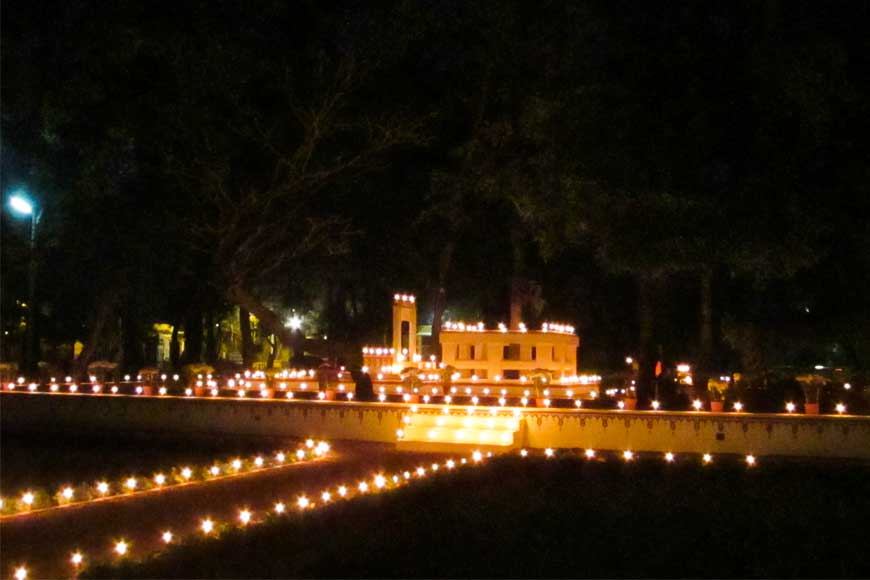 The fun filled days of the fair is full of different interesting activities. Apart from the cultural activities experience the Bengali spirit in true sense. The rural touch of the festival makes it one of the most popular events of winter in Bengal.