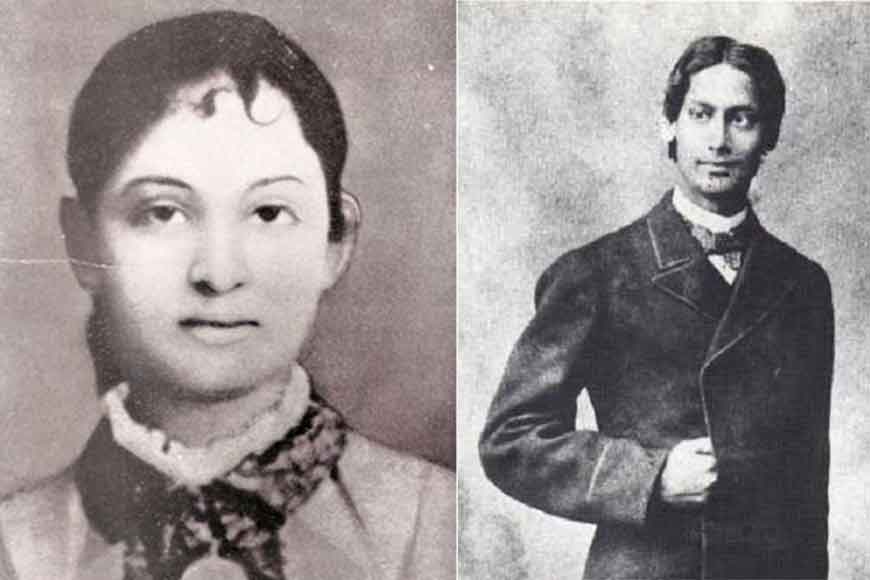 "Oh! Nalini open your eyes
Is sleep still to abandon its ply
See standing at your door
The rising sun's first score….."
His love poems have taken generations by storm, who still do not deter to quote his lines for his or her lover, for they have inspired romantic nuances that have crossed all barriers. Be it spiritual words, or love lines, Rabindranath Tagore has always been one of the best. But when that very poet of love is himself in love?
Love has come in many ways and in many forms in his life. Tagore was probably in love with the very 'concept of love' and in various poems of his he mentions the existence of a Manas Sundari (a woman of his dreams). But what about his first love? That teenage crush at the age of seventeen, when Tagore had fallen in love with young Annapurna Turkhad of Bombay. The girl she so fondly called Nalini and immortalized his love through many of his poems.
This little-known tale of Tagore's life will soon be made into a trilingual movie called 'Nalini' which is being directed by Ujwal Chatterjee and produced by Priyanka Chopra's production house, Purple Pebbles Pictures. The story of Rabi and Nalini was like no other ordinary love. Annapurna or Rabi's Nalini came into his life in late 1870s. The young poet had fallen in love with her when she was 20 and he was just 17. Annapurna was the daughter of a social reformer, Atmaram Pandurang Turkhad who was also the founder of Prarthana Samaj. Atmaram's close friend was Satyendranath Tagore. Annapurna had just returned from England and had imbibed the mannerisms, intricacies and niceties of the English culture. Satyendranath wanted his young brother, Rabindranath to stay with the anglicized family and improve his felicity with the English language well before going to London to pursue his studies. Tagore lived in Atmaram's household for two months in 1878 and the English lessons soon turned into unadulterated love.
Tagore's interaction with Nalini has been vividly described in Krishna Kripalani's book Tagore a Life. He named her Nalini and wrote a poem for her and set it to music during his stay. Annapurna was thoroughly touched and said, "Poet, I think that even if I were on my death-bed, your songs would call me back to life." Their liaison of love did not go down well with either Atmaram or Maharshi Debendranath. Their love was unable to reach to a note of finality.
Tagore left for England, while Annapurna got married to a Scot named Harold Littledale. But that is the anecdote of love ended. It was not a momentary flirtation or infatuation for either of them. They lived in each other's memory. Tagore, later in his life wrote many poems where the name 'Nalini' comes up over and over again. In 1884, he penned a prose drama 'Nalini' where nothing was written in the dedication page. Annapurna continued to use Nalini as a literary name gifted by Rabi and also named one of her nephews Rabindranath.
The film 'Nalini' will be releasing in English, Bengali and Marathi. It is made after a lot of research and is set in a contemporary backdrop wherein a young girl comes across a painting of Nalini. The titular role will be essayed by Marathi actress Vaidehi Parashurami, while actor Saheb Chatterjee plays the role of young Rabindranath. The cast includes Soumitra Chatterjee, Victor Banerjee, Seema Deshmukh among others. The film also stars Priyanka Chopra. Priyanka Chopra promised to narrate amazing stories when she turned into a producer. With this ambitious project revolving Kaviguru, the promise is likely to turn into reality.