Priyaranjan Sarkar – Bengal's flag collector, picks thrown away Indian flags from streets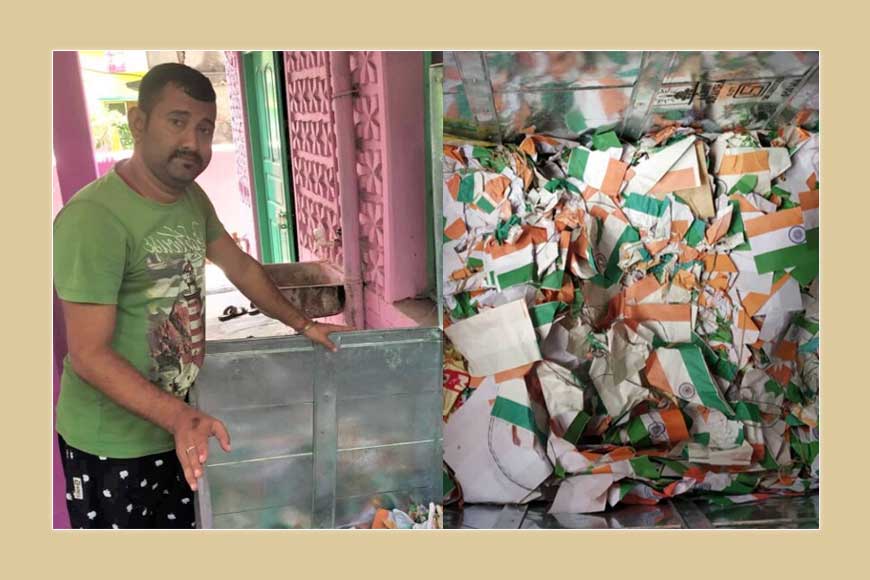 For many of us, carving out time and energy to engage in a hobby, seems like an addition to our list of endless 'to do' stuff and cramming our already busy schedule. Work, school, family and community obligations can be overwhelming, leaving little room for doing the things we enjoy.
But here is a man who gets up at the crack of dawn and goes out on a day-long trek on his bicycle. He initially scouts in his locality and then ventures out and goes farther and farther, pedaling non-stop till evening and beyond. The 32-year-old man stops his cycle only when he spots the Indian National Flag lying on the road or in the bushes or in a drain. He picks up the flag and puts it lovingly in his backpack. This is his hobby, his passion.
For the past 12 years, Priyaranjan Sarkar has been picking up Indian National Flags that are discarded and lie abandoned on roadsides and fields after Independence Day (August 15) and Republic Day (January 26) celebrations are over. Resident of Bali's Nishchinda, the youth is widely known as Monu in the locality. Many taunt him and laugh at him calling him a rag-picker. But Monu doesn't mind that. He says, 'If I ever find my mother lying helplessly on the street, won't I pick her up and bring her home? Our National Flag is also our mother. If anyone laughs at me for rescuing my mother from the street, I don't mind. Let them enjoy at my expense.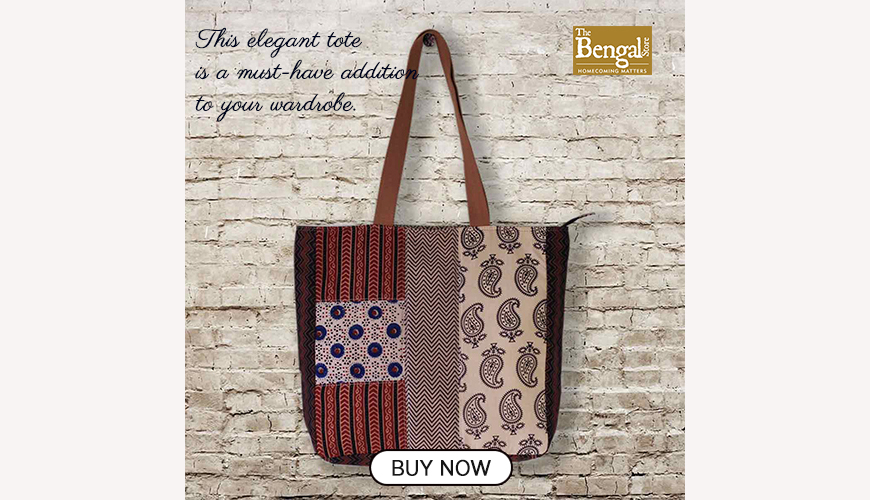 '
Monu, an employee in the State Irrigation Department, lost his father in infancy. His mother, Abha Devi faced many hardships and challenges while bringing him up. Monu has congenital speech problem but undaunted by his own drawback, he tries his best to explain the importance of respecting our National Flag to all and sundry and to any stranger who stops on his track to exchange pleasantries and wishes to chat with him during his mission.
Many people are charmed and influenced by Monu's enthusiasm and reciprocate encouragingly. Many join hands with him and pick up the discarded national flags lying on streets. Youths from Burdwan, Sreerampur to different parts of Howrah district join Monu on his quest and pick up forsaken flags from the streets on those two days following the Independence Day and Republic Day celebrations. Sometimes he is joined by religious leaders and gurus, doctors and teachers in his noble deed. They all collect flags and hand them over to Monu.
He has been collecting flags for the past 12 years and now he can boast of about 14 to 15 thousand flags. He keeps them all neatly in a tin suitcase measuring 20 ft by 15 ft. He puts moth balls at regular intervals to keep insects at bay. But how did he begin this hobby? Years ago, his mother Abha Devi had picked up casually a couple of national flags lying on the street. Monu, who was about six years old at that time, asked her why she picked up the flags. Abha Devi had then told him, the flag was also his mother like her, and it was every Indian's duty as son/ daughter to protect and respect his/her mother's honour. Monu remembered his mother's words and after completing his college, he started his hobby with a zeal that's unheard of.
In small pieces of paper he writes the name of the place from where he collected each of the flags, the number of flags he collected and puts the tags on the flags. And then keeps them in a box. But what will happen when this box fills up? Manu immediately replies, 'Why? We will start collecting in another box. Many people have realized why I do this so passionately and I am confident, that after me, there will be many more who will continue with the tradition and rescue our 'Mother.'
This is the spirit of a common man's perception of motherland.