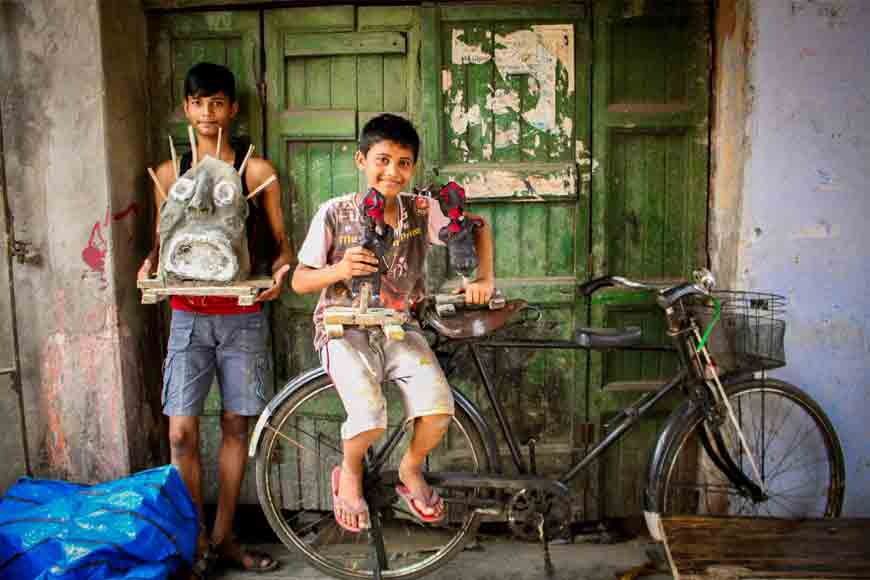 Kolkata's iconic by-lanes of Kumartuli and Kalighat have been home to world-famous clay idol makers since 8th-century. But little has changed for hundreds of idol makers, artisans and craftsmen of the area, whose families have lived in Kumartuli and Poto Para for centuries and tried to hand over their art down generations. They still work in ill-lit studios, near clogged drains, in the worst of conditions. So much so, that the present generation is all too happy to move out of the area and not take up their forefather's profession of idol making. Thus, it was all too evident that a time would soon arrive, when artisans of Kumartuli and Poto Para would have found a place in the pages of history and their art cease to exist!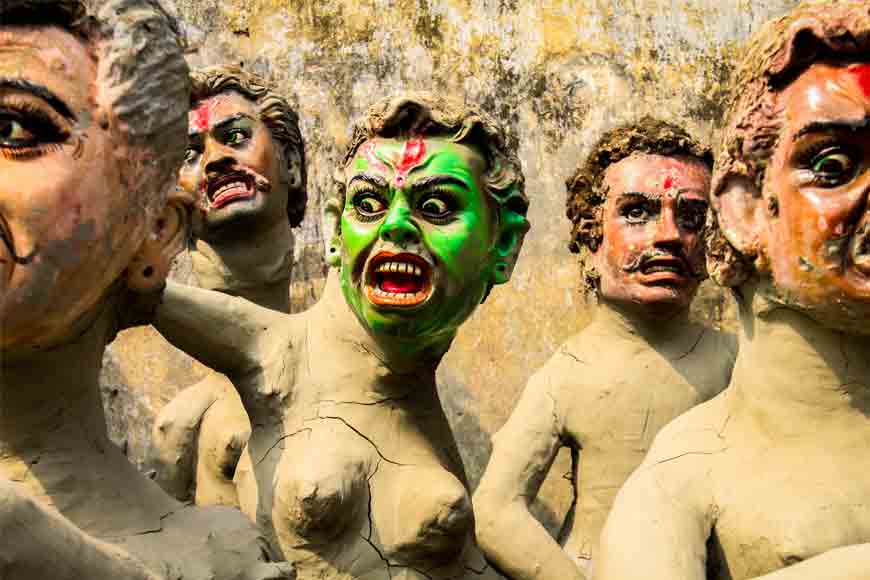 However, they seem to have found a friend at last. Internationally renowned journalist and photographer Kounteya Sinha, has brought in the K2 project naming Kumartuli and Kalighat, where he will directly fund the education of the next generation of idol makers, so that they do not give up the art form. Sinha, a globe trotter who is known for being "the story teller whose art stands up for the voiceless" has rolled out the first of its kind fellowship to protect the centuries-old tradition of pottery and idol making in Bengal.He has named it Sarba Mangala Fellowship of Arts, after his grandmother, who passed away this year. She was herself a great lover of Bengal's art and culture. Incidentally, Sarbamangala is also the other name for Goddess Durga, an idol which helps the two pottery localities of Kolkata thrive all year round.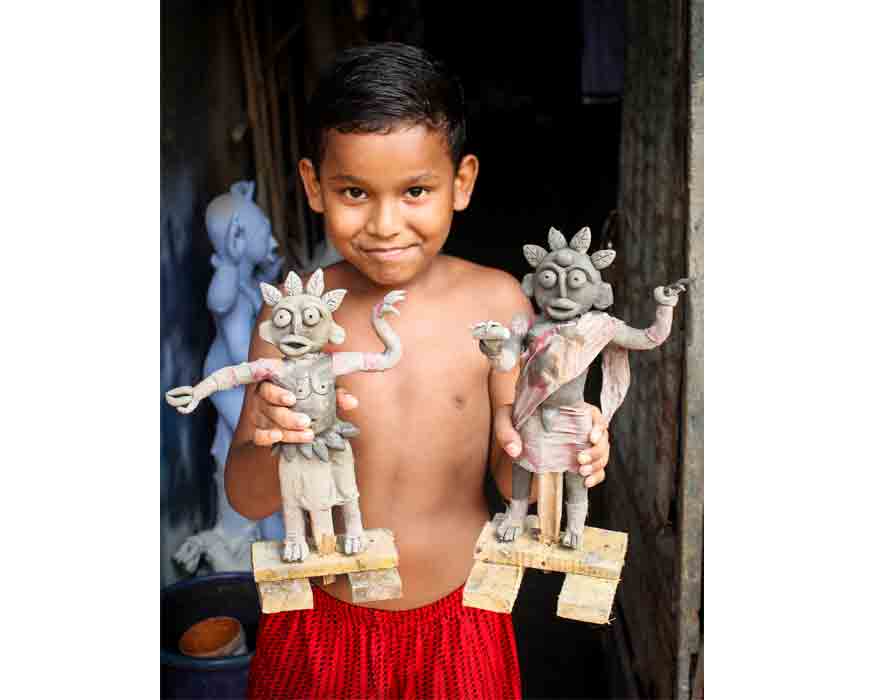 Kumartuli and Poto Para in Kalighat are two of the city's most visited sites – hundreds of artists, photographers and tourists from across the globe walking through its narrow by lanes almost daily to see how men and sometimes female artists spend days in tiny linear rectangular rooms creating some of the most stunning idols you will see. However, a serious threat looms large over this community that could wipe out the tradition of idol making in Bengal. Like in most other hard labour-intensive trades like farming, children of the idol makers of Bengal aren't interested in carrying forward the tradition of clay arts.Lack of high pay, a life of anonymity and long hours of mastering the art have made the next generation shy away from the trade in search for office jobs.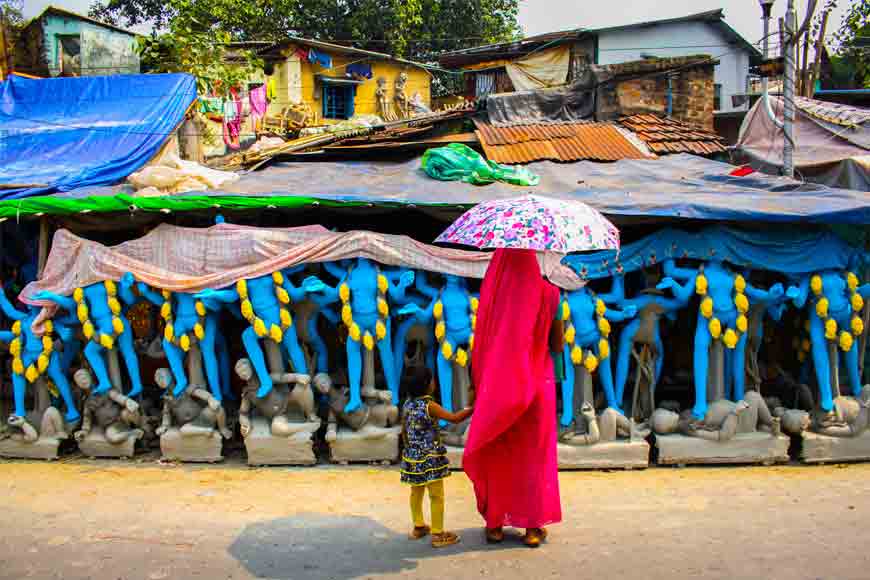 Sinha, who has tirelessly campaigned for the rights of these potters, fears if this trend continues, in another 20 years, clay idol making which has been a tradition passed down over generations from father to son will disappear forever from the city. He has thus announced the fellowship that will pay five young students a monthly stipend to learn the trade from their fathers. The fellowship will roll out on May 1. "Five children (maximum age 20) will each be paid Rs 5,000 per month (Rs 25,000) between May 1 and October 1 (six months) to assist and learn the craft of pottery and making idols from their parents who are involved in the trade for decades."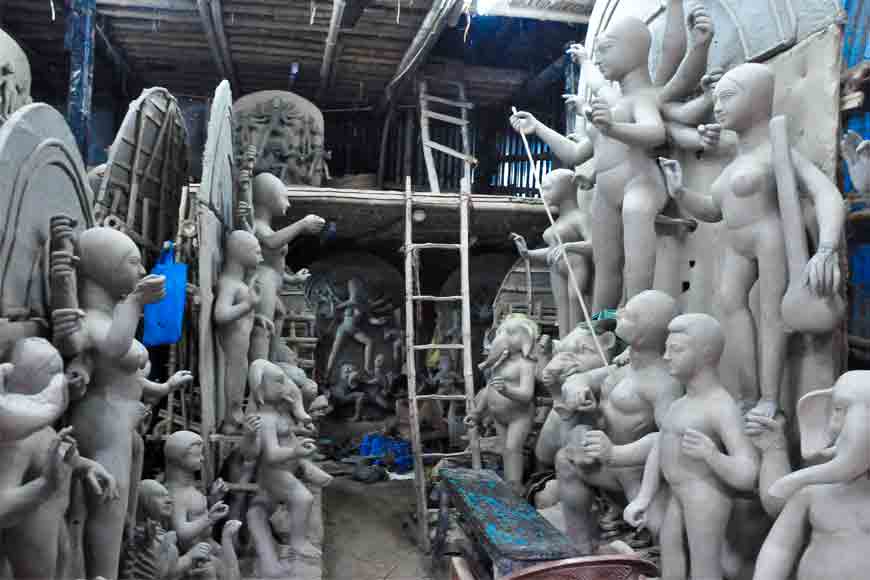 Five different Pujas across Kolkata will be urged to purchase the idols from these five families so that children are motivated to continue learning when they see their work being appreciated. As Sinha puts in: "The chief minister of West Bengal, Mamata Banerjee is a great artist herself and understands and loves heritage like very few heads of state. Hope my contribution in a small way will help in saving the city's art of idol making."