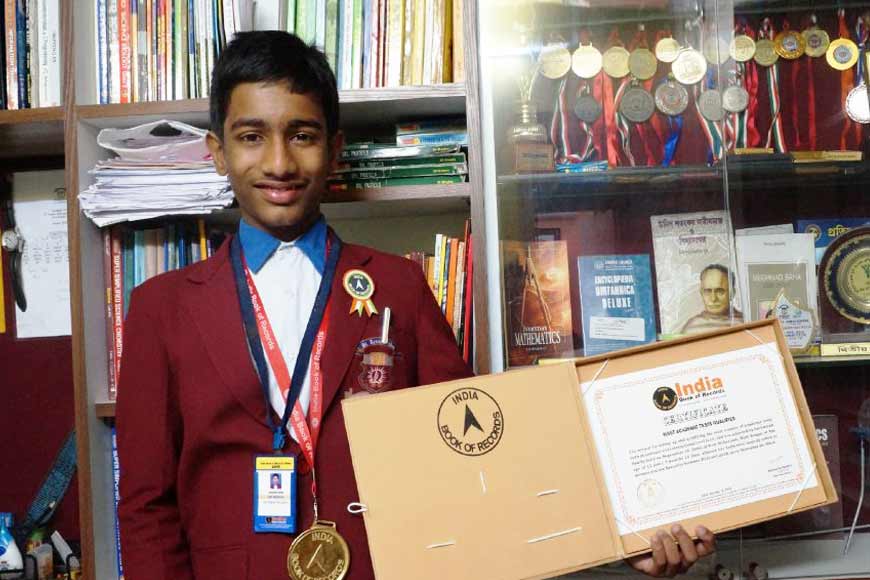 14 year-old Kharagpur boy Archisman sets two Asia records for qualifying in 73 Olympiads and presenting a Mathematics Research Paper. Presently studying in Class-IX in St. Agnes School, Kharagpur he won the titles from the coveted Asia Book of Records (ABR) and India Book of Records (IBR) as "Maximum Olympiads Qualified by a Teenager". He qualified 73 Olympiads including 12 national, 51 international and 10 Asian in Mathematics, Science, English, G.K., Reasoning, Informatics and Physics at the age of 14 years, 7 months and 19 days, as confirmed on May 11, 2021 by the ABR & IBR editorial board. The second title which Archisman has received from the ABR is "Grand Master" and from the IBR he has received the "Youngest to present Mathematics research paper at virtual national conference" title. He has also earned a "Diploma in Mathematics" by participating in Formula of Unity Olympiad, Russia organized by the Peter the Great St. Petersburg Polytechnic University and Euler Foundation.
He spoke to GetBengal about his achievements
• Since when are you a Maths wiz-kid? With his family
Since childhood knowingly or unknowingly we are all involved in Mathematics daily. Whether we like or dislike, we perform Maths in some way or the other. As far as I can remember, my love for mathematics grew as early as five years of age.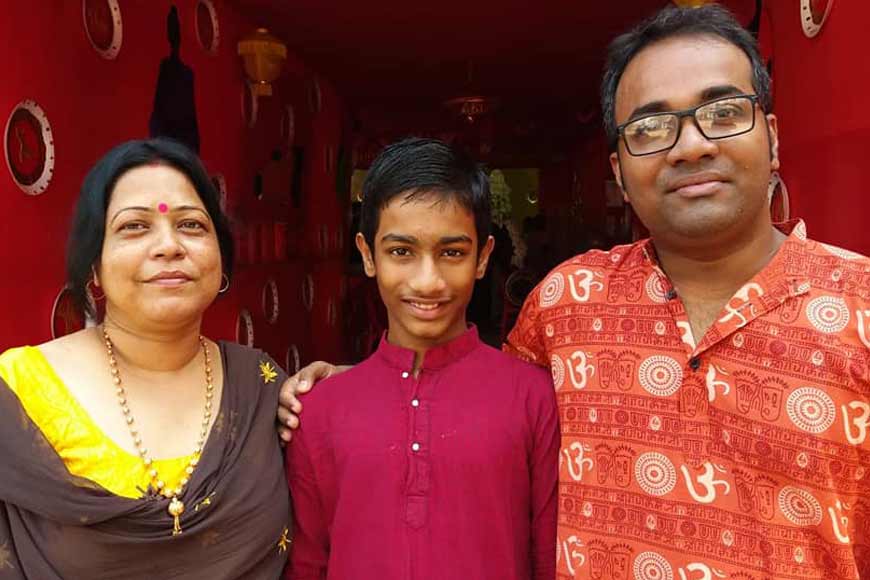 With his family
• What special preparations did you take before setting the records?
I always try to understand the very basic concepts of each subject connected to my studies. I enjoyed giving the competitive examinations as well as Olympiads and gradually touched the feat of 132 competitive examinations inclusive of Olympiads.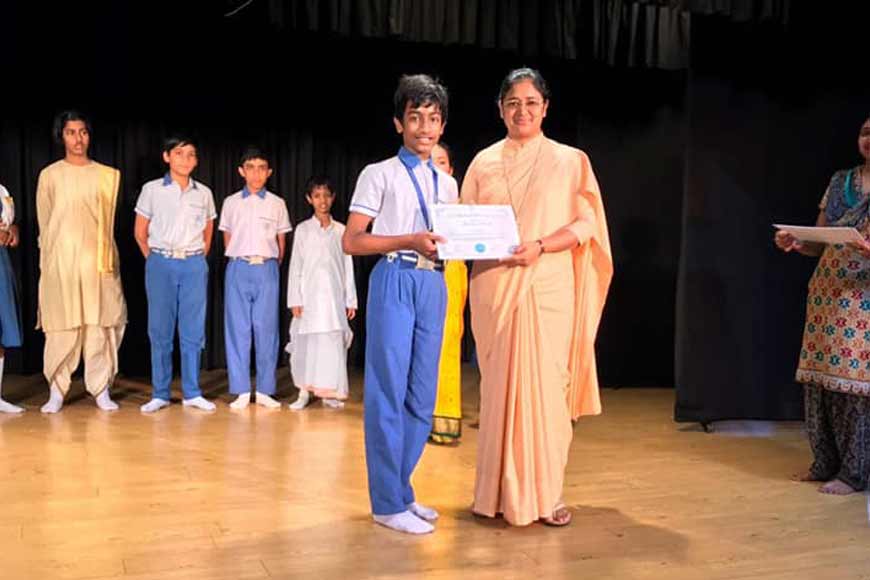 Taking Award from Hon'ble Principal, St Agnes School Kharagpur
• Why do you think others find this subject so difficult?
If we deeply think about the concepts of any subject instead of simply mugging up, then we will definitely fall in love with the subject and developing a fear psychosis towards a particular subject will be eradicated.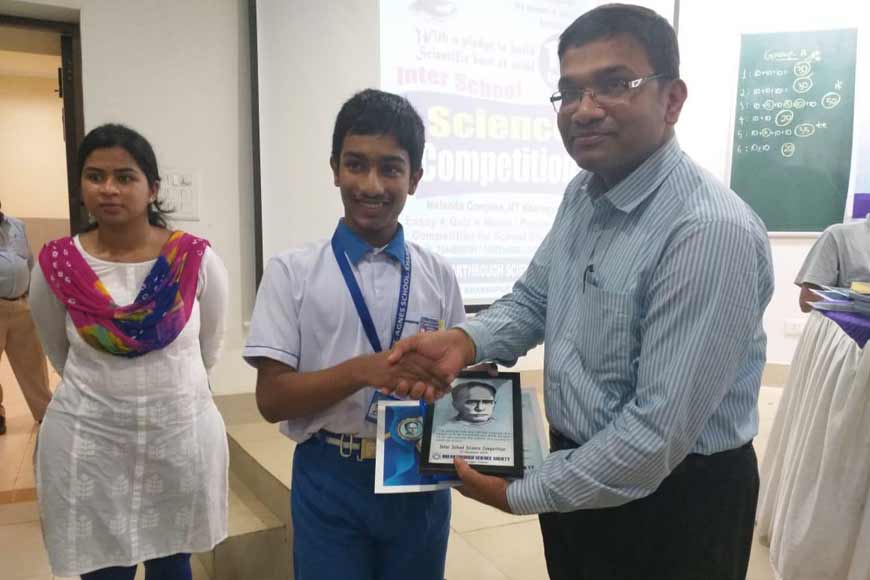 Receiving an Award at IIT Kharagpur
• So what is your suggestion to overcome the Maths fear?
By loving and engaging with the subject and introspecting the derivations and origin of its concepts.

• Other than Maths, any other love?
I love reading both my academic as well as fiction & non-fiction books. I try to concentrate while I read and provide lots of emphasis in understanding the subject matter.
• What does achievement and records mean to you?
I feel motivated and encouraged when I receive awards from eminent and distinguished personalities. I feel blessed when they provide valuable guidance and suggestions for my academics. Whenever I make my school, state as well as our great nation India proud, it gives me a deep sense of satisfaction and immense pleasure.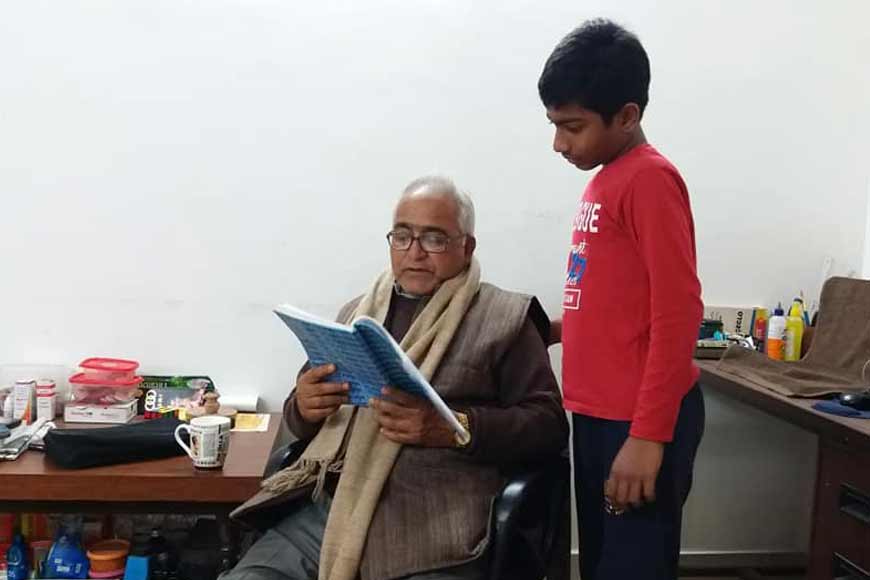 Taking guidance from Bankim BihariI Maiti (Maternal Grand Father)
• How far have your parents and teachers contributed to your success story?
I feel humbled and glad to receive enormous motivational support from my parents. They have always encouraged me to understand the basics of each subject connected to my board curriculum. They have never set a target for me for securing high marks; rather they have encouraged me for taking the route of innovation and creativity by penning poems, conceptualizing some research problems, and bringing solutions towards that. From the core of my heart, I want to extend my deep sense of gratitude and heartfelt thanks to my school principals both present & former, and to all my dedicated teachers who always take painstaking efforts in making us what we are today.
CPSM Felicitation
• What are your future plans?
I want to pursue my interest in Mathematics and connect various fields of Science with it.