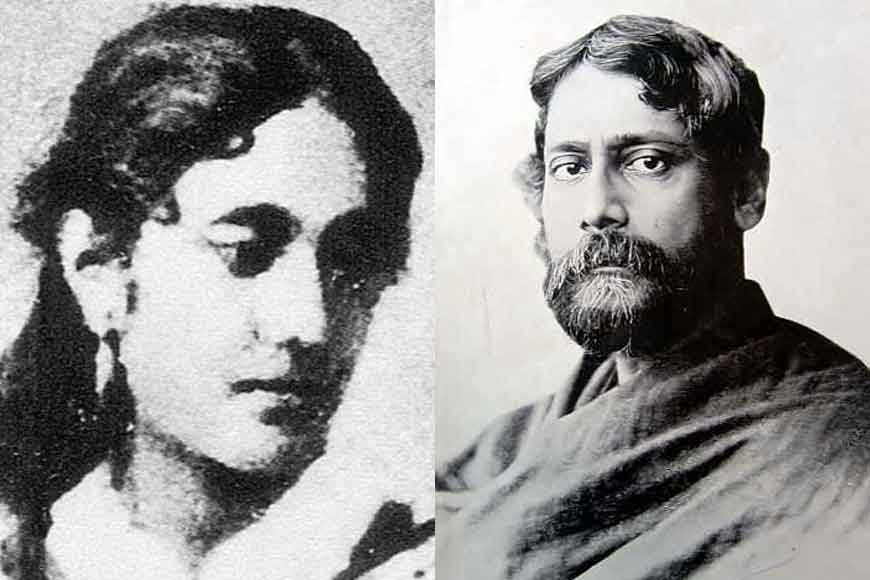 It is often said Rabindranath Tagore wrote Nashta Neer which was later made into the famous movie Charulata by Satyajit Ray, with his sister-in-law Kadambari Devi in mind. The one biggest mystery that has always shrouded Tagore's life was his relationship with his Notun Bouthan. After her suicide, a young Tagore moved from one room to another searching for her through his verse: 'Tumi ki keboli chhobi?' He was deeply impacted by the suicide. But what led the woman who was probably the greatest friend of Rabindranath commit suicide? Just depression? Or was she driven by depression thanks to the Tagore household, majority of which looked down upon her, as an outcast.
All was not well within the four walls of the Tagore household. Rabindranath's father Debendranath was quite conservative. Kadambari was married to Jyotirindranath Tagore, Rabindranath's elder brother, on 5th July 1868 at the age of only 9 years. Being the daughter of one of the household's employees, she faced humiliation from her very entry into Jorasanko and probably found a friend in Rabindranath as both were of the same age and grew up together as children. They became playmates, a bond that took quite a different turn while they entered into adolescence. Kadambari loved poetry, music and literature, cooked well, especially for Rabi, bringing many new dishes to the household. She loved flowers and birds and converted the terrace into a roof garden where almost every evening a poetic adda was held. This is where Rabindranath started reading out his poetry.
Kadamabri listened to them and provided ample criticism, goading the young talent to greater and greater heights. Tagore gave her a nickname "Hecate" the name of a Greek Goddess, linked to moon but also to witchcraft and magic. Kadambari on the other hand called him Bhanu or sun.
One of his earliest publications 'Bhagno Hridoy (broken heart)' was dedicated to Kadambari Devi. Gossip was increasing in the Jorasanko house and Tagore soon moved to a house rented by his elder brother, away from his beloved notun bouthan to concentrate on writing. He wrote: "From the very beginning of time, you have been my partner because I am your shadow. You could better see me in your smile and tears…. You will be surprised to see me gazing on your face in the pitch darkness when you are wrapped in a blanket of despair…Wherever you turn, you will see me. My shadow will taper off to the sky but it will enshroud the whole world. My miserable voice and sinister smile will resound in all directions because I have an insatiable hunger… In short, I am a malady to your mind and body. I am the sword piercing your heart. Just as the night comes at the end of the day, I am behind you and that is your destiny".
Jyotirindranath remained busy with his work and interests and had no time for Kadambari. She was neglected and often clung to Rabindranath. But after his marriage, that too faded. Kadambari had no children and looked after Urmila, daughter of her sister-in-law Swarnakumari Devi as her own. But the child one day fell down the stairs and died and family members blamed her for that. The final nail in the coffin was when Jyotirindranath failed to turn up to pick up Kadambari for the launch function of his new steamer. A well decked Kadambari sat waiting and incidentally discovered a love letter written to Jyoti by a theatre actress.
We don't know why she killed herself. Was it Rabindranath, Jyotirindranath, her own depressive suicidal maniac tendencies or oppressive back biting at Jorasanko household? All her letters, diaries, coroner's report were destroyed. Only Tagore could not forget her. A shattered Tagore wrote: "All around, the trees, the soil, the water, the sun, the moon, the stars, remained as immovably true as before; and yet the person who was as truly there, who, through a thousand points of contact with life, mind, and heart, was ever so much more true for me, had vanished in a moment like a dream."