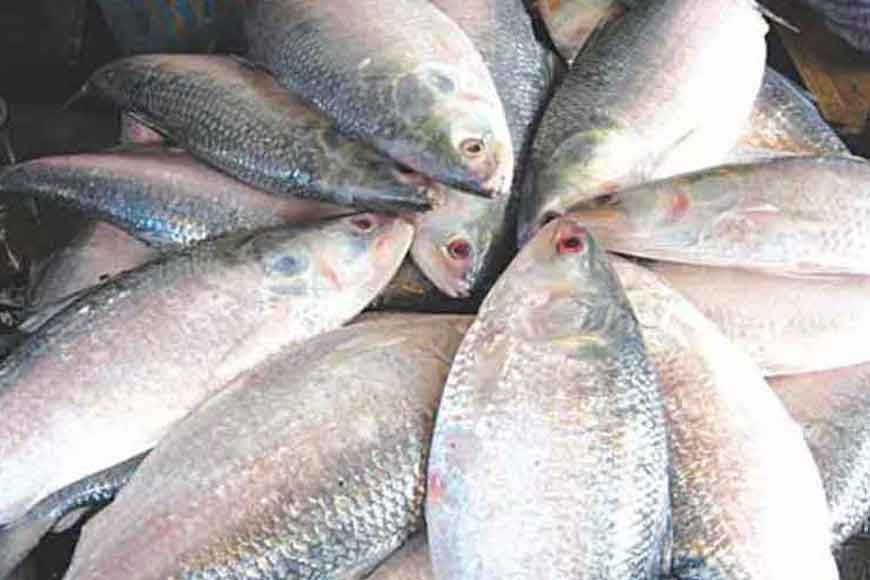 The wholesale markets are brimming with activity even after midnight. News of fishing trawlers anchoring at Namkhana, Kakdweep, Raidighee, Frasergunj and Pathorpratima ports loaded with hilsa has triggered a flurry of activities. The sellers are working overtime to reach the city's retail market as soon as possible for a bumper sale.
In the beginning of hilsa season, the scene looked quite grim as the catch was not good.But with the onset of monsoon, shoals of hilsa have been spotted. A fisherman who takes his trawlers for a catch said: The sea turns turbulent and gray during monsoon and this weather is ideal for shoals of hilsa to swim to the shallow part of the sea. Fish sellers are hoping a steady supply of considerable amount of catch of medium to large hilsa, will bring down prices in the retail markets.

An official of the state fisheries department seconded the statement and was confident there would be a bumper catch of thousands of tons of hilsa this year. A steady supply will ensure a decrease in the price of the prized catch as well.