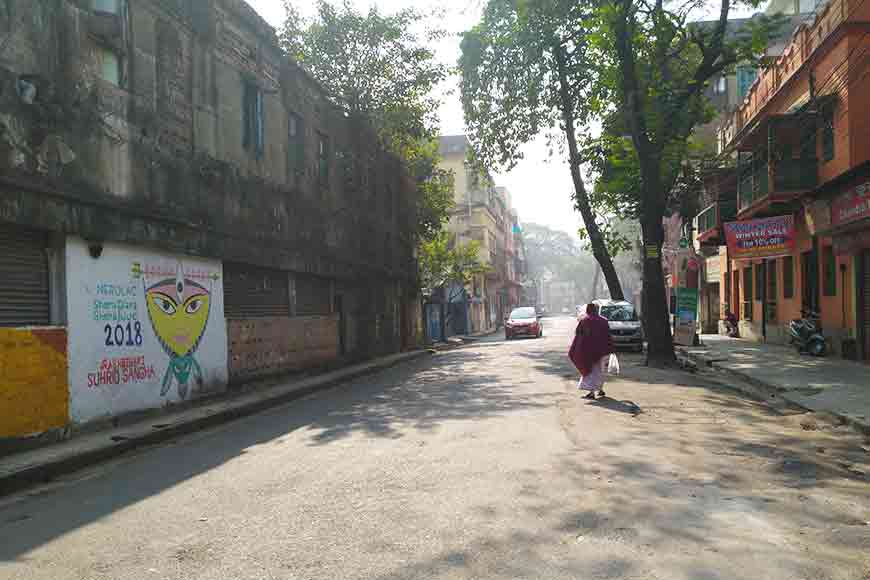 While taking a walk down the hustling and bustling stretch of Raja Basanta Roy Road, I hardly ever realized this road hid vignettes of a revolutionary past. After all, we always relate North Kolkata to the Old Kolkata and a South Kolkata road that is more famous for the vegetable and fish vendors of Lake Market or the innumerable decorative restaurants, coffee joints, can be expected to have secret tales to tell. But this very road that I often visited with friends for a 'rocker adda' (Basanta Roy Road had several old-fashioned houses with porches and wide walls where one could sit for hours and raise a storm over a cuppa) has a strong association with the bygone revolutionary era of Bengal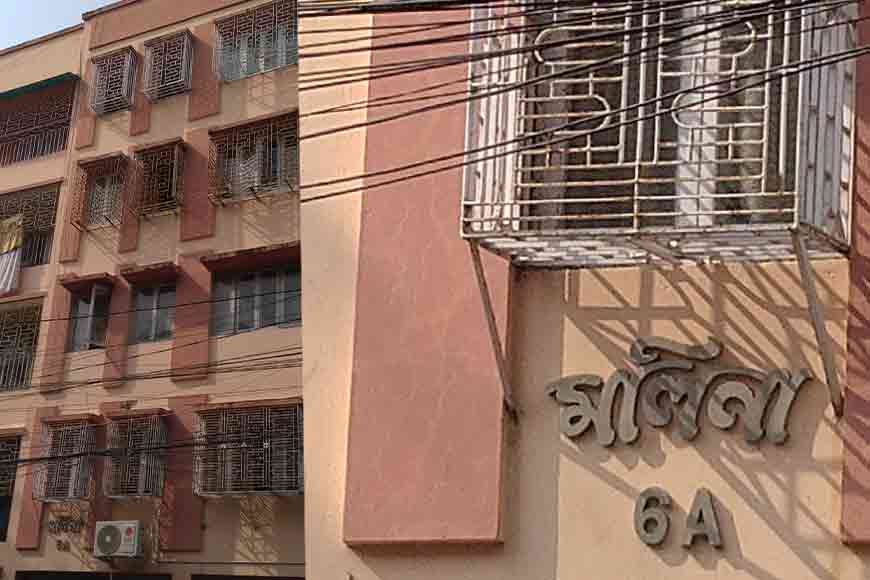 6A Raja Basanta Roy Road, Molina Apartment
Hardly any history book speaks of 6B Raja Basanta Roy Road, the address that is intricately connected to the famous Armoury Raid of Chittagong, popularly known in Bengal's history as Chattagram Astragar Lunthan. The white house which is very near to Rash Behari Avenue, had acted as refuge to Ananda Prasad Gupta and Jibon Ghoshal – the two teenagers who had fled from Feni Station in 1930 and reached Kolkata.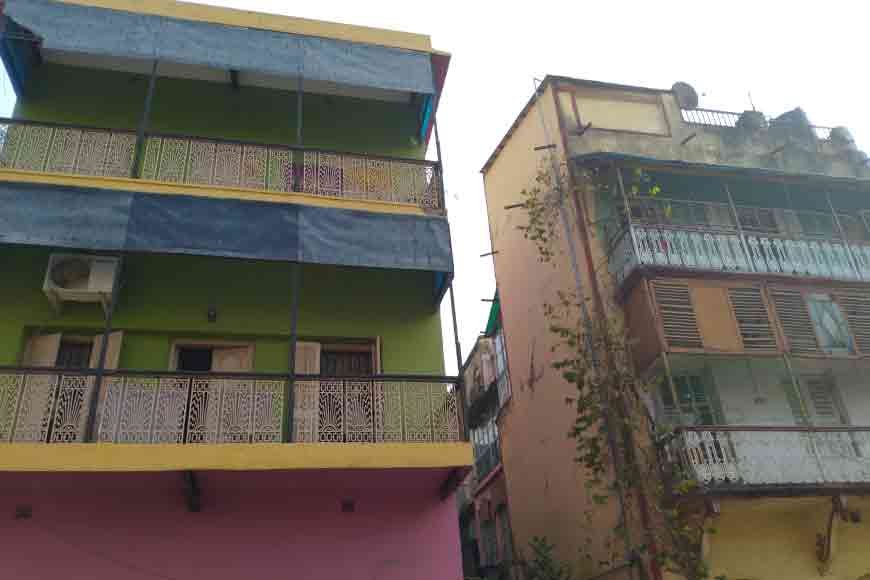 Old houses on the lane
Today, here stands a three storeyed house, named Molina Apartment dedicated in the memory of Molinabala Ghosh, whose immense courage in withstanding British threat was truly inspiring. Her extraordinary courage had driven her to give shelter to the young revolutionaries Ananda and Jibon, despite knowing if the British discovered it, she and her whole family would be killed. Incidentally, Molina debi was the wife of Kalicharan Ghosh, who happened to be one of the secretaries of Sarat Chandra Bose. He was also the author of the Magnum Opus Roll of Honour, that was penned on the revolutionaries.

It is said that Molinabala had gone to Sonarpur, all alone in a car to fetch the young revolutionaries and bring them to her home. Nobody came to know about their real identities as she introduced them to people as her own brothers. They had stayed in this house for about two months until the over-interfering neighbours started getting inquisitive about the fair-skinned boys, who hardly had any resemblance to Molinabala. During their stay, they hardly had any demands barring mustard oil which they used for oiling their firearms. Ananda used to rush to the terrace just to get a view of the tram. Eventually, they were sent to stay with Shashadhar Acharya and Subhasini Ganguly in Chandernagore. Once the British police got a wind of the matter, they did not stop the combing operation of the whole area.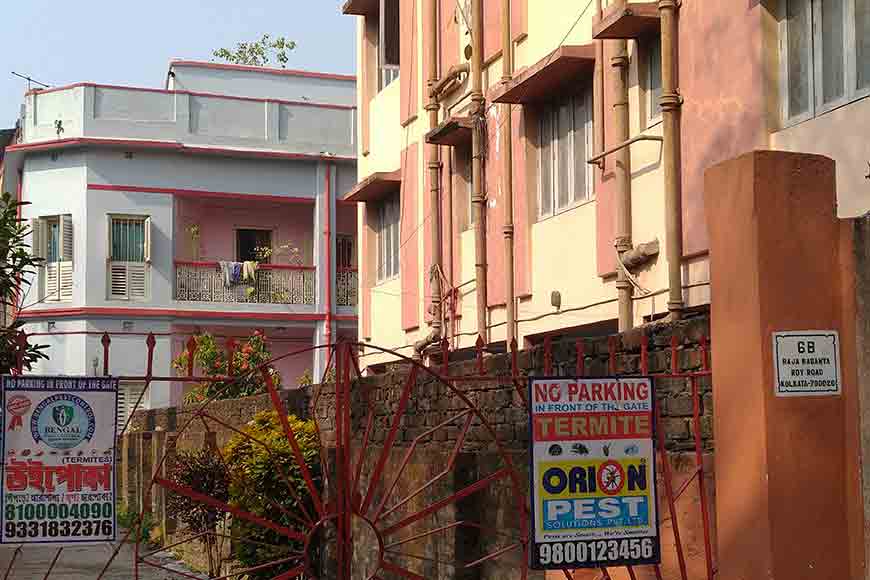 The hideout of the revolutionaries
Every time these days, I walk around that stretch picking up a vegetable or two from a vendor, I imagine the two young boys who fought for the freedom of our nation taking that very stretch, may be hatching plans on how to drive the British force and free their motherland. Raja Basanta Roy Road to me has a new meaning these days, the aura of the revolutionary secret that it holds very close to its bricks and mortar.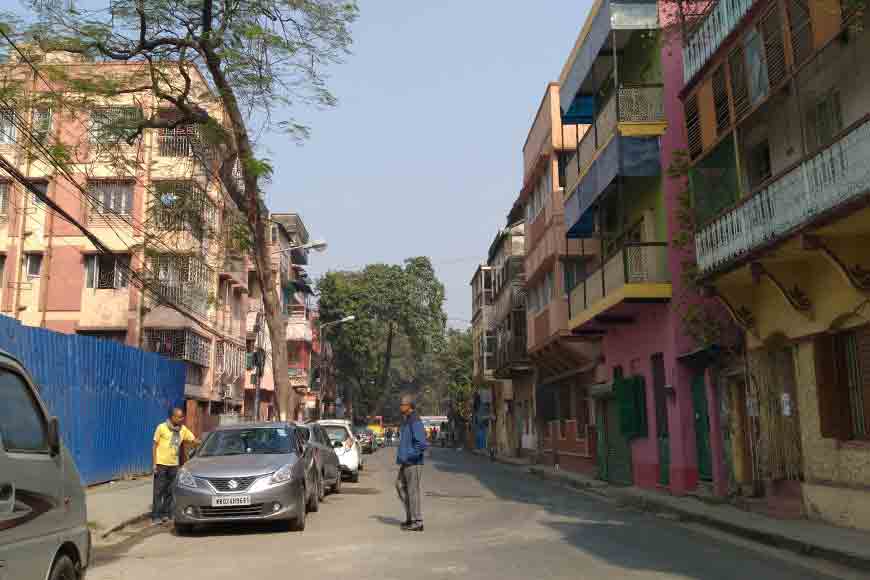 The houses on the lane
Image Courtesy: Debanjana Saha