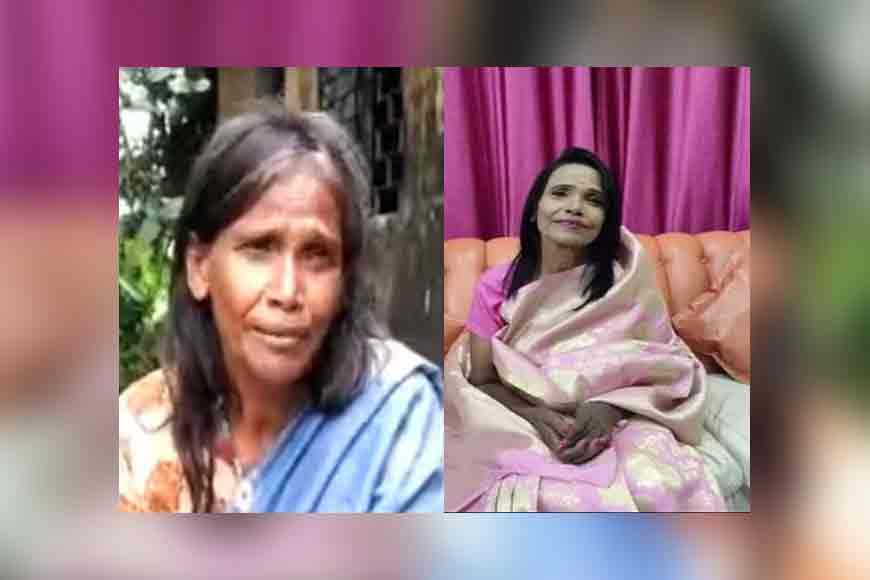 She looks frail in her semi-tattered clothes. But the minute she starts singing, you stop on your tracks. How can a beggar woman without any formal grooming in music sing so well! She starts belting out one Lata Mangeshkar number after another and the minute she starts Ek Pyaar Ka Naagma Hyay, you wonder where she got her talent from? You are left mesmerized at her innocent face and her dedicated voice, as she smiles and sings numbers with elan.
Ranu has been singing for long. It is only after one passenger took her video and put it on social media, that the virtual world almost went berserk with her talent. Now almost everyone flocks Ranaghat Railway Station to listen to her sing and take videos. So much so that her news has reached Mumbai and Delhi and two organisations want to sign contracts with her. But she has no documents or papers and has no clue how she will travel to Mumbai or Delhi, May be some kind soul will help her to reach those cities and may be one day Ranu will earn enough to get her two square meals.
However, Ranu is more interested in meeting her daughter who she has not met for 4 years and when she saw her mother in newspapers, she also came finally to meet her! Will Ranu now see the light of good days ahead? We salute her exceptional talent.