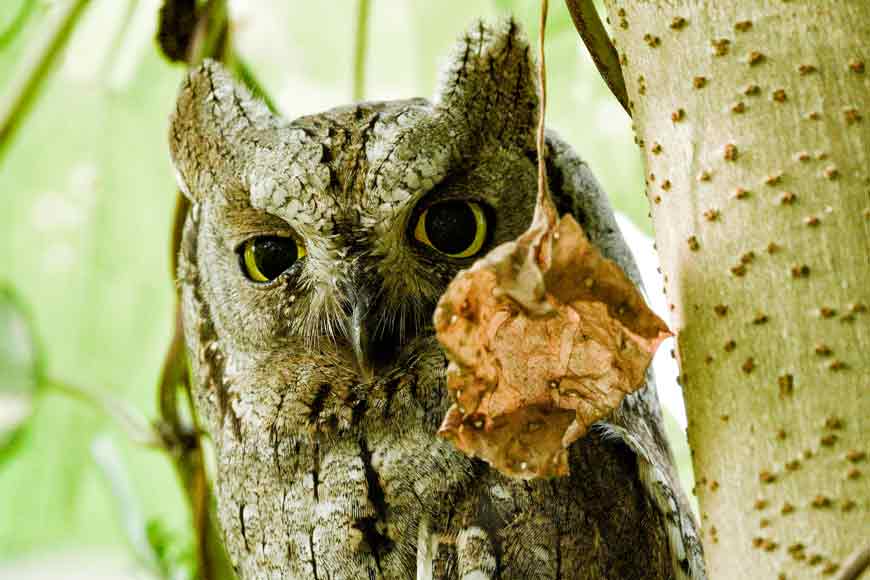 In this exclusive photo story, ace photographer Santanu Paul presents a series on Eurasian Scops Owl that was sighted in Rajarhat-Newtown area a few days back. As per reports it is still believed to be seen in that area. This sighting is extremely rare as Eurasian Scops Owl has hardly been seen before in Eastern India and this sighting is thought to be the first of its kind. Experts feel that this owl is probably on its own, as its mate or family could not be sighted nearby as of yet.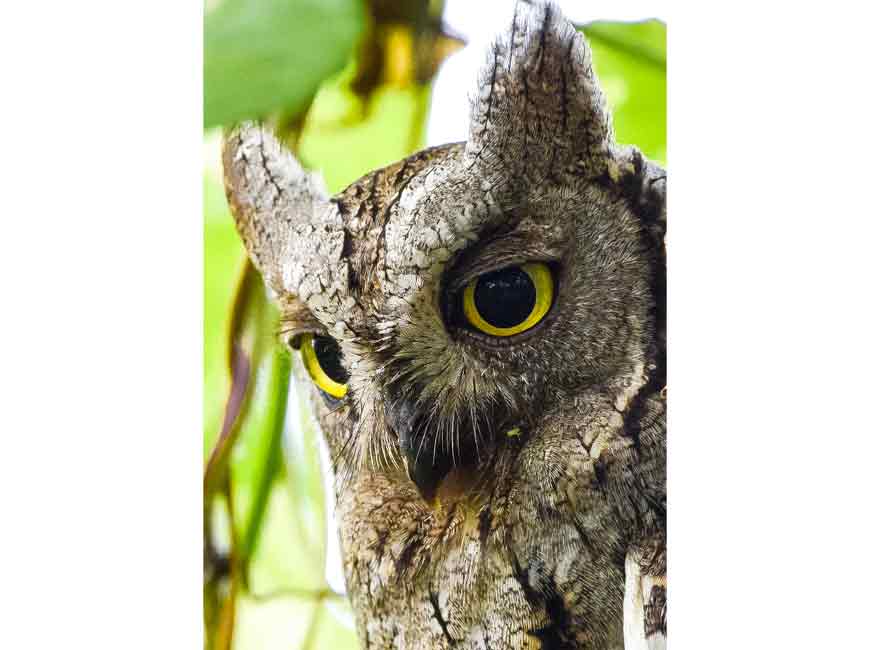 The Eurasian Scops Owl belonging to the Strigidae species is small in size is also popularly known as European Scops Owl. They are generally found in Central Europe and Asia, but was hardly ever seen in Eastern part of India. It is indeed a mystery as to how this owl arrived in Rajarhat-Newtown area.

This species of owl with single plaintive hoot might send chills down your spine this Bhoot Chaturdashi!