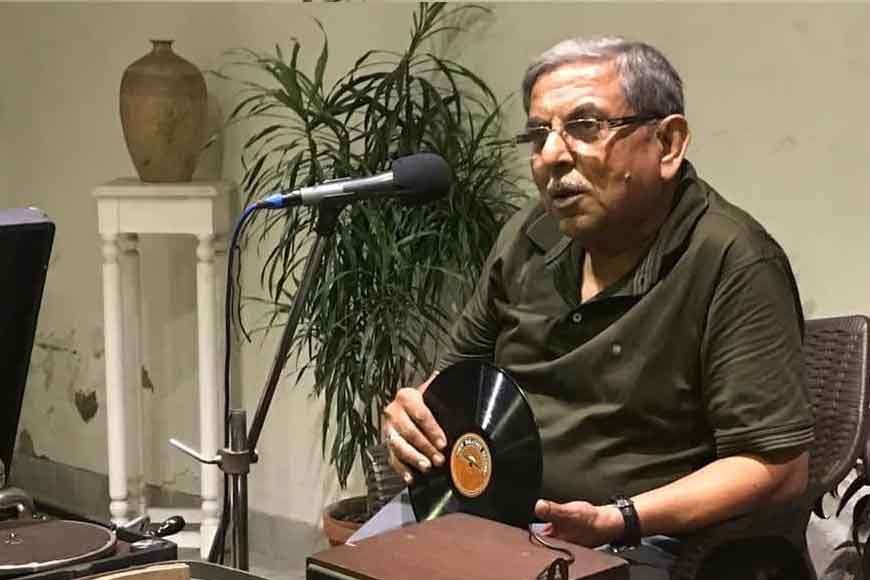 Those circular discs, the nostalgia of a box or conical record player and listening to the golden songs… all came alive at MAYA Art Space last Wednesday as famous record collector Susanta Kumar Chatterjee played to the audience records that are long lost. Yet, in this age of digital music, records still have an appeal. Susanta Chatterjee's fascination for records started at a very young age. In his childhood, while travelling to Puri, he had asked his father if he could take his record player and some records in place of clothes. His father was a bit amused, but he supported his wishes.
Since then started Chatterjee's 70-year musical journey collecting records of over 100 years of Bengal movie songs. Every evening at Puri he used to play his favourite gramophone on the beaches and people used to flock to listen to the boy's records, till one day the waves washed away his favourite record player. The pain of losing still lingers.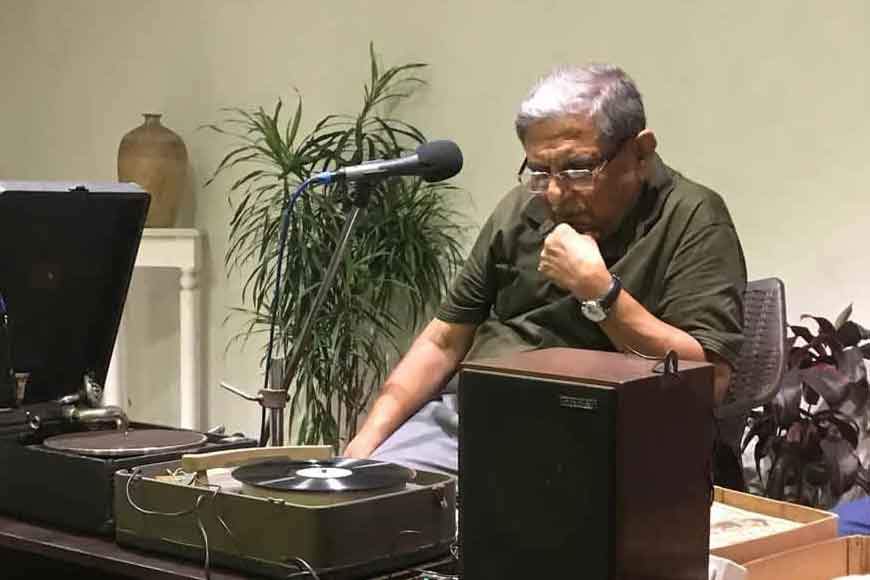 But the records he played at the MAYA adda took the audience on a musical high. From 1932 when Bengali movies moved from the silent era to the era of dialogues, Chatterjee played songs mesmerizing the audience. From movies like Swapnasadhana, to Devdas, Aleya, Rukmini and movies of yesteryears, that we hardly remember. How the songs changed in style and renditions also came alive through the collector's collection. For the present generation to listen to original tracks of Saigal, Prathibha Sen, Pankaj Mallick, Juthika Ghosh was definitely a rare opportunity.
If you are interested to be part of another musical extravaganza, be at MAYA Art Space today as promising sitar player Dipanjan Guha of the Maihar Gharana will take you on a melodious trail.
Address:
MAYA ART SPACE
Mohona, 329 Shanti Pally, Rajdanga
Call: 9836069987