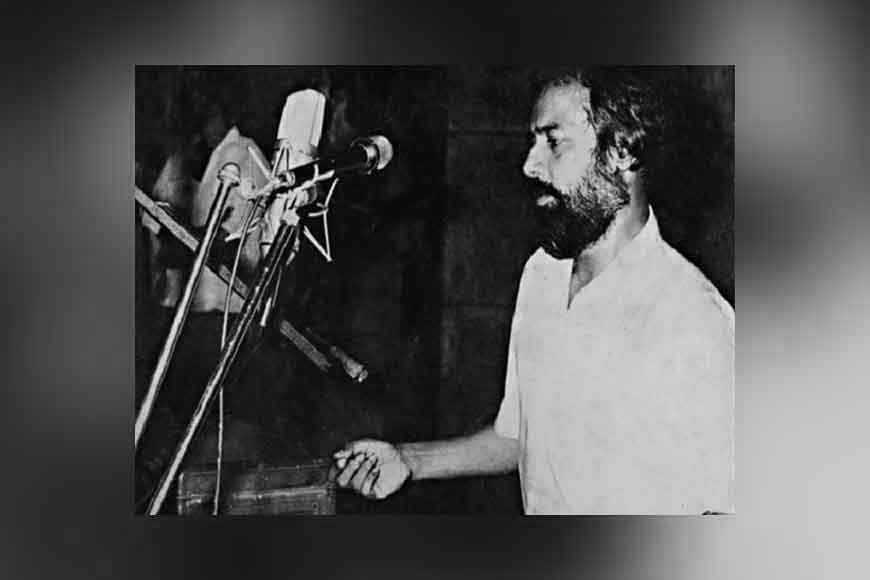 'Kaape kaape amar hiya kaape'.. I remember vividly the tune of my childhood days, the first song I heard of Mohiner Ghoraguli. I was just seven and was completely incapable of comprehending the lyrics, deciphering the significance or the essence of the song and feel the song. All I felt was a weird inexplicable swaying sensation -- a kind of a throbbing impulse, a sense of instant happiness which was difficult to put into words. Perhaps, that was the magic of Gautam Chattopadhyay and Mohiner Ghoraguli.
Music lovers and music makers, through the passage of time have looked up to his kind of music, his perception, deconstruction of music, his ideology, his madness when it comes to music. Gautam Chattopadhay or Moni Da, has a special place in everyone's heart today. But what was so special about him? Today, every college fest you come across, Mohiner Ghoraguli songs like 'Kokhon tomar ashbe telephone' or 'Prithibita naki choto hote' are highly popular. But how well was this revolutionary and bohemian musician accepted during his times?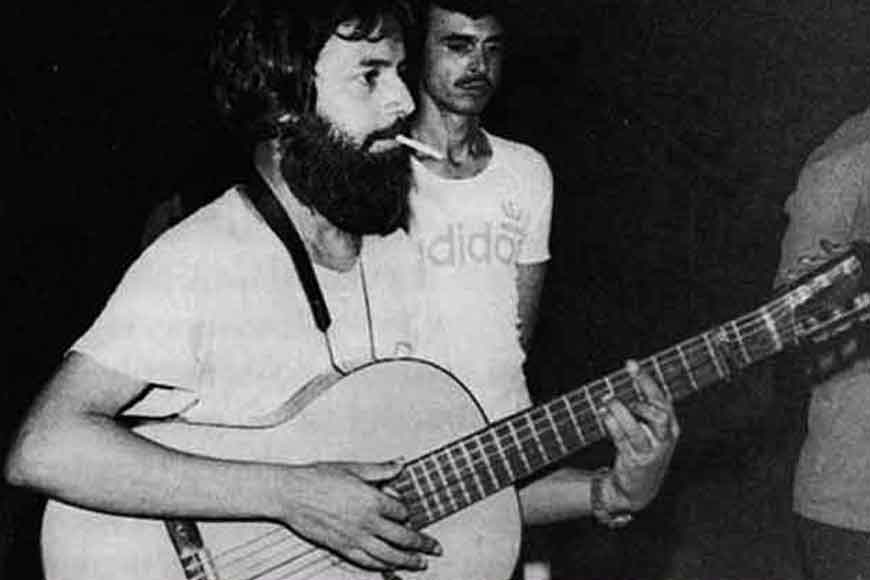 "Whatever runs faster than time, faces social barricades." Mohiner Ghoraguli, too, being way ahead of its time, was no exception. The revolutionary spirit of Bengal was at its peak during the 70's. The Naxalite Movement, the struggle to curb decrepit power structure had resulted many enlightened youngsters to lose their lives. The entire city was bleeding with unrest. The jolt of the Vietnam War was very much prevalent. This was the juncture when the first ever Bengali band came into existence and changed the archaic structure of music.
An era when young men were taking up guns, this group of youngsters resorted to music --- the strongest weapon of love and protest. The band was initially called 'Saptarshi'. The name was later changed to Mohiner Ghoraguli inspired by a line of poetry by the eminent poet, Jibanananda Das. Gautam Chattopadhyay was primarily the front man of the band. He wrote the songs, played the guitar and sang them in an unconventional voice. Pradip Chattopadhyay, a brother of Gautam played bass and flute, Bishu Chatterjee, another brother played drums, Tapesh Banerjee was a vocalist, Tapash Das was another vocalist and rhythm guitarist, Abhraham Majumdar played the violin and piano while Ranjan Ghoshal was the lyricist and vocalist. The division was never stringent. They would often interchange instruments on stage and create magic.
The then audience considered them 'hippies' and often could not relate to the kind of music done by them. But they called themselves 'ghoras' who were ready to run many miles ahead of their times. Mohiner Ghoraguli was essentially a western band where a new genre of Baul-jazz was created. Their initial albums were Songbigno Pakhikul O Kolkata Bishoyok (1977), Ajaana Udonto Bostu ba Aw-Oo-Baw(1978) and Dreeshyomaan Moheener Ghoraguli. The band was truly unique in terms of music, instrumentation and metaphorical lyrics with significant imageries which were completely beyond the understanding of the orthodox Bengalis who were accustomed to mainstream adhunik gaan.
Mohiner Ghoraguli primarily wanted to offer a firm voice to the modernity and the urban culture of contemporary times with a guitar as a symbolic cultural imperialism. However, the dearth of enthusiasm among the masses could not stop the journey of 'ghoras.' In 1979, the band played with several jazz bands from abroad where they presented their experimental approach of baul and jazz and made a mark. The band finally got disintegrated in 1981 but it had created a strong impact on the youth who were looking for a neoteric tide in the arena of Bengali music.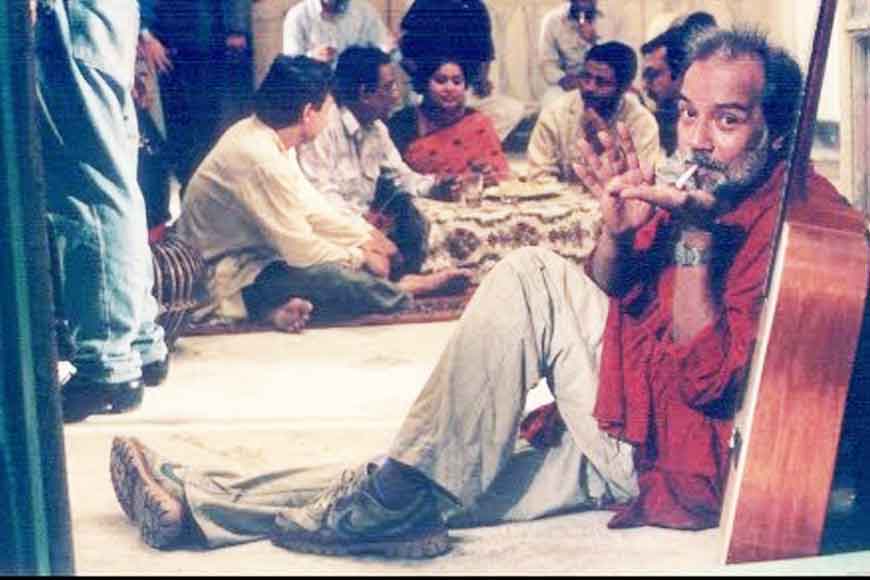 During mid-nineties, Gautam Chattopadhyay released three albums, Abar bachhor kuri pore (1995), Jhara shomoyer gaan (1996), Maya (1997), Khepar gaan(1998) where he included new singers, his compositions which became immensely popular. The revival journey of the band was truly spectacular. It took around twenty years for people to comprehend their potential and the magic created by Mohiner Ghoraguli. Gautam Chattopadyay passed away in 1999 leaving behind a magical journey. His music inspired new age musicians to express themselves in an unfiltered and unadulterated purity which was quite a rarity previously. The band became the pioneer of Bengali jibonmukhi music and the legacy was later carried forward with the help of Kabir Suman, Nachiketa, Anjan Dutt and others.

Gautam Chattopadhyay still exists among every musician that you see today. Today, when I sit on your window pane and listen to Sangbigna Pakhiphul, the lines

"Charon dekheche ei chobi khani taai
Hridoye jegeche shunoyota uru megh
Charon bhole na ei chobi khani tai
Boro maya lage boro tar udbegh"…. somehow, the imagery of the charon only reminds me about Gautam Chattopadhyay who walked many a mile just to make a mark in the kind of music he believed in.