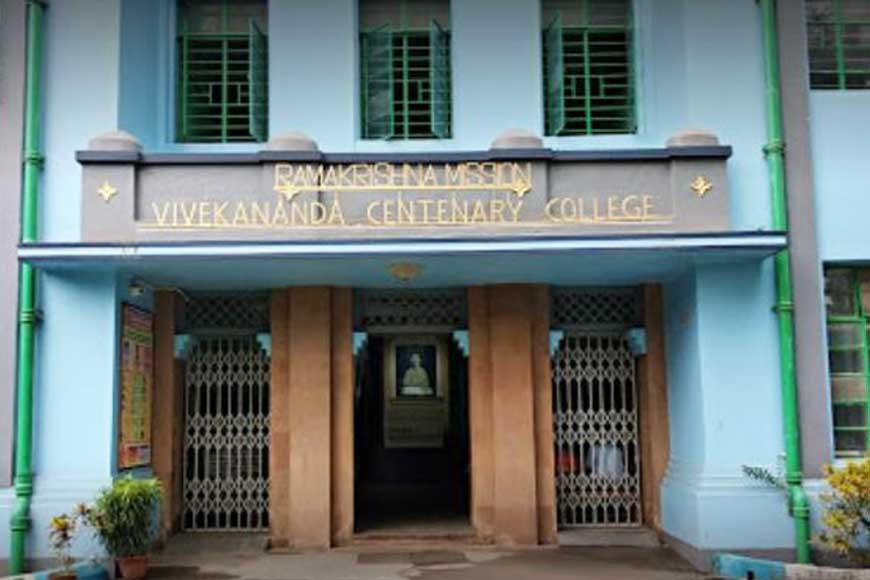 Plastic is a versatile, lightweight, flexible and highly durable material and is used across almost every sector, but it pollutes too being non-biodegradable! Around the world, one million plastic drinking bottles are purchased every minute, while 5 trillion single-use plastic bags are used worldwide every year. In total, half of all plastic produced is designed to be used only once — and then thrown away. Researchers estimate that more than 8.3 billion tonnes of plastic has been produced since the early 1950s. About 79 per cent of that plastic has ended up in either a landfill or the natural environment. Rivers carry plastic waste from deep inland to the sea, making them major contributors to ocean pollution. A staggering 8 million tonnes of plastic end up in the world's oceans every year.
Recently, the global scientific fraternity took note of the seminal invention of a Bengali scientist and Professor teaching in the Department of Botany, Ramakrishna Mission Vivekananda Centenary College (Autonomous), Rahara, North 24 Parganas. Dr Swapan Kumar Ghosh is a man married to academics and research. He has been teaching and carrying out scientific research in various spheres. He has discovered an all-around cancer medicine from mushroom that provides immunity to the fresh cells and destroys the nucleus of the diseased cells to prevent proliferation. He has unearthed a powerful fungicide to decimate the disease vectors and the article was published in the prestigious British weekly scientific journal Nature. He has also discovered a powerful medicine to cleanse the artery blockages from a Brazilian herb widely grown in India. But the most startling of his inventions is the permanent and radical solution to the menace of plastic waste. The game-changer is microbial degradation of plastics which is a potential alternative procedure of degradation of synthetic polymers. Dr Ghosh has devised a bacteria by genetic engineering that thrives only on plastics. Now how will the bacteria thrive?

To prevent landfill, the single-use plastic waste are dumped in a reactor and the bacteria is left in the chemical medium that decomposes the entire plastic mass, a ton in 30 to 45 days and only water is left which is then drained out. No toxicity is left in the land. The same bacteria can be made available as a spray, liquid, and powder forms. Besides the municipal vat reactors, household tabletop reactors can also be made available to dispose of household plastic wastes. The spray could be sprinkled over the land dumps which would then degrade plastic even during monsoons simply because the microbe thrives only on plastics.
Dr Ghosh had been working on this since 2012 and had submitted the project to the government seeking a grant to complete the project. He needs approximately Rs 10 crores funds to complete the project which can then be manufactured commercially on a mega scale. However, the government is yet to respond to his plea. Meanwhile, Carbios, a multi-billion French company that focuses on discovering and developing enzymatic bioprocesses applied to plastic and textile polymers, approached him and offered to buy his patent but Dr Ghosh refused the offer. He wants to gift his countrymen his prized invention, the first of its kind in the world and help save the environment.