The street where I first found a Santa Claus that sings and a cuddly Teddy Bear that talks! And that too on the makeshift shops that line every morning on Lindsay Street with their colourful fanfare from anything and everything, from leather bags and jackets hanging from hooks to imported battery toys that attracted kids of '80s. During our childhood we could hardly lay hands on foreign toys and cosmetics unlike today when every global brand is on display in shopping malls. Hence Lindsay Street had a different appeal to kids of 80s and early 90s where we could lay our hands on imported goods from cosmetics to toys.
The street was named after British officer Robert Lindsay who came to India in 1772 and was the collector of Dhaka from 1777. Though most Calcuttans relate the street with the old name, it has been named now as Neli Sengupta Sarani, who was a foreign lady married to freedom fighter Jatindramohan Sengupta. Neli Gray as she was known before her marriage had met her husband in Cambridge and was so impressed with the history of India, that she decided to settle in Calcutta and was part of the Indian freedom struggle along with her husband. She even was put behind the bars by the British.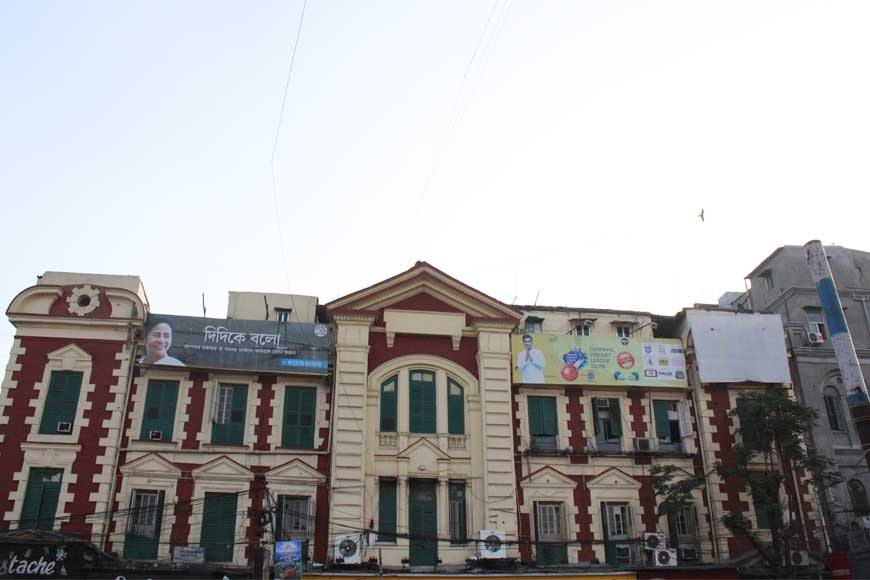 But Lindsay Street will forever be remembered as the road that harbours iconic structures like the New Market and Globe Cinema Hall that started on Lindsay Street in 1922 with two back to back movies screened on 22nd November 1922. As for New Market that started as Hogg Market in 1874, where once only Whites were allowed and no Indians could enter, Kolkata thankfully has still preserved it. Even though New Market has lost its past glory to a large extent, yet it still remains the hub of dry fruits, cakes and clothes, with hundreds thronging Lindsay Street in a pre-Christmas buying spree.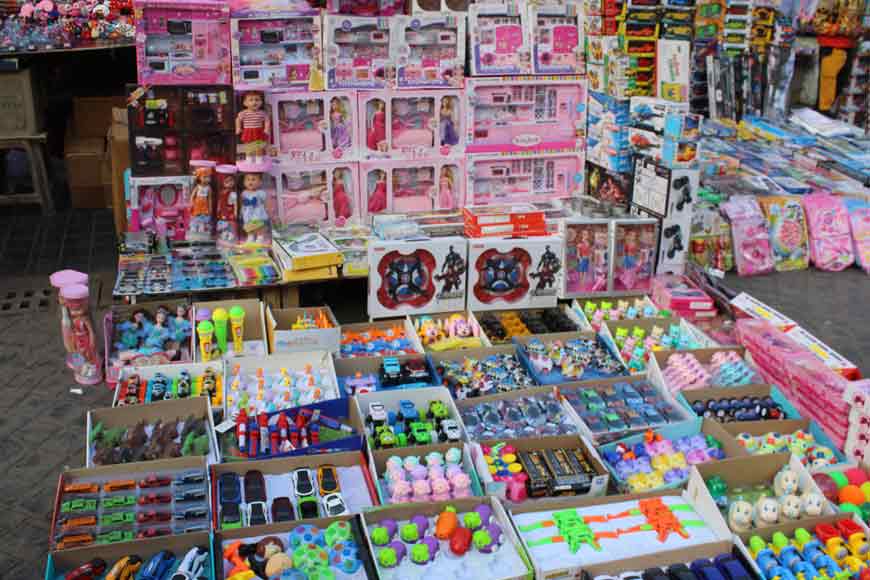 Once upon a time Lindsay Street also had famous dress houses and salons for the European ladies like Alexander Dress Makers and Opera Hair Dressing Salon. Even Hemendra Mohan Basu, the first man to make records also had his shop here. The clock tower of New Market established in 1909 by Cook & Kelvey still stands as a witness to many such memories on Lindsay Street.