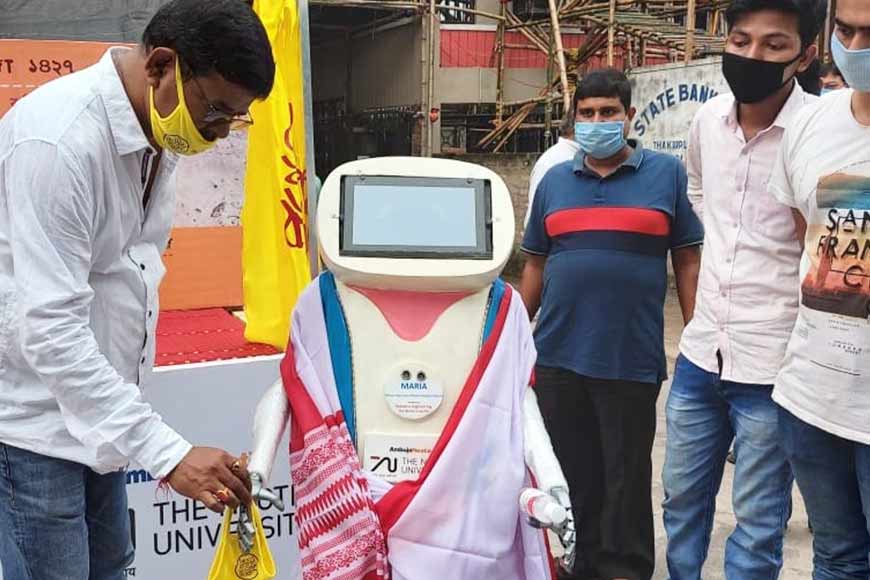 Durga Puja in Bengal is not just a joyous festival but an annual religious carnival that is celebrated with grandeur everywhere. However, the fear of spread of the pandemic has thrown a major challenge to the Puja organizers this year and a cloud of uncertainty looms low over the festival. Amid such precarious situation, the organizers of SB Town in Thakurpukur hit upon a novel idea and got its pandal theme inaugurated this year by a 4.f ft high robot named Maria! Maria was draped in a typically Bengali style in a pristine white cotton saree with red border while she strutted in to inaugurate the Puja pandal.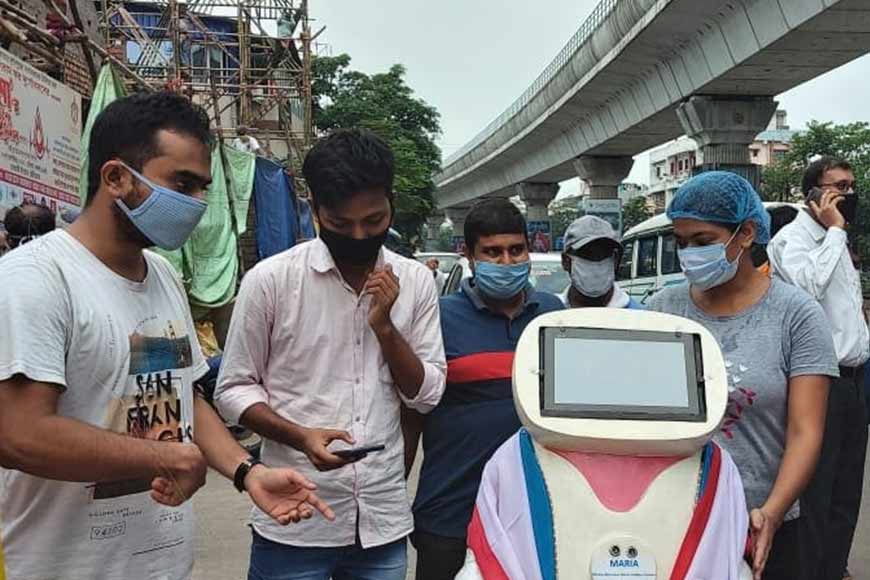 Robot Maria
Students of the Robotics Engineering department of The Neotia University, Diamond Harbour, headed by Ankush Ghosh, created Maria. Prior to this, an American multi-national company approached the department with a proposal – the company wanted a robot for its front desk office in Chennai. The robot's work would include welcoming guests, maintaining the attendance roster of all employees, taking visitors around the office and factory and ensure the security of the complex. Ghosh and his students raked their brains and worked hard for a year-and-a-half and finally Maria was created. She was sent to Chennai to take over 'her' assignment in March 2019 and till date; she has been doing her work diligently, giving not a single scope to anyone to complain against her!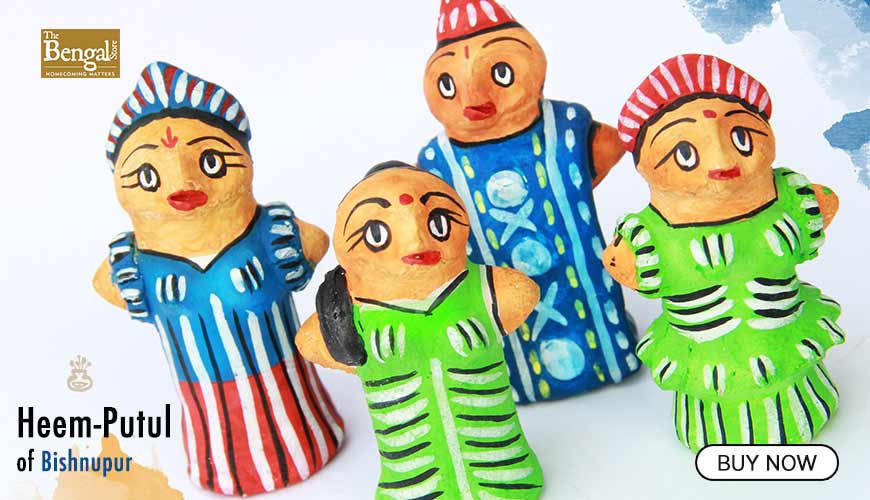 SB Park Puja steps into its 50th year this year and the organizers had been planning for a long time to do something extravagant. However, the Covid-19 pandemic stalled all their plans. In fact, the pandemic has limited every club to scale down all preparations and follow the rules and regulations of social distancing. So, the club members had to think of alternatives and do something unique to attract attention. Sanjay Majumder, the club president said the club members were keen to introduce something that would send a message to the world that West Bengal was making technological advancements in leaps and bounds. 'Our Puja theme shows how after World War II, the entire human race got back to its feet like a phoenix. Likewise, we will overcome the present crisis too. Unlike the last time, we have huge technological advancement to help us,' he added. That is the reason the pandal is being made in the shape of a phoenix.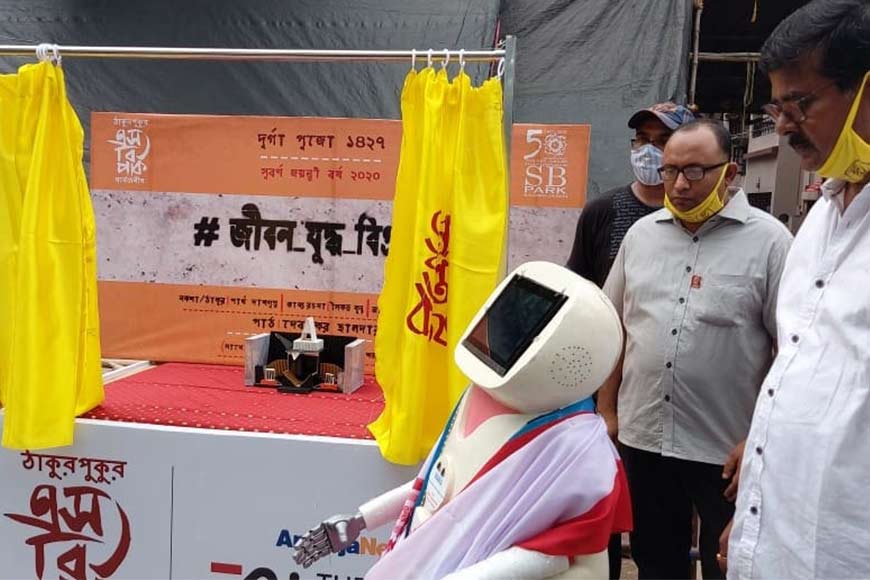 Maria is also an integral part of the Puja's USP. She was formally introduced to inaugurate the Puja theme this year and added to the 'Wow' factor. In fact, she will be present in the pandal during the four days of Puja to distribute masks and sanitizers to the visitors. This will obviously ensure a smoother distribution process and help maintain social distancing as well.