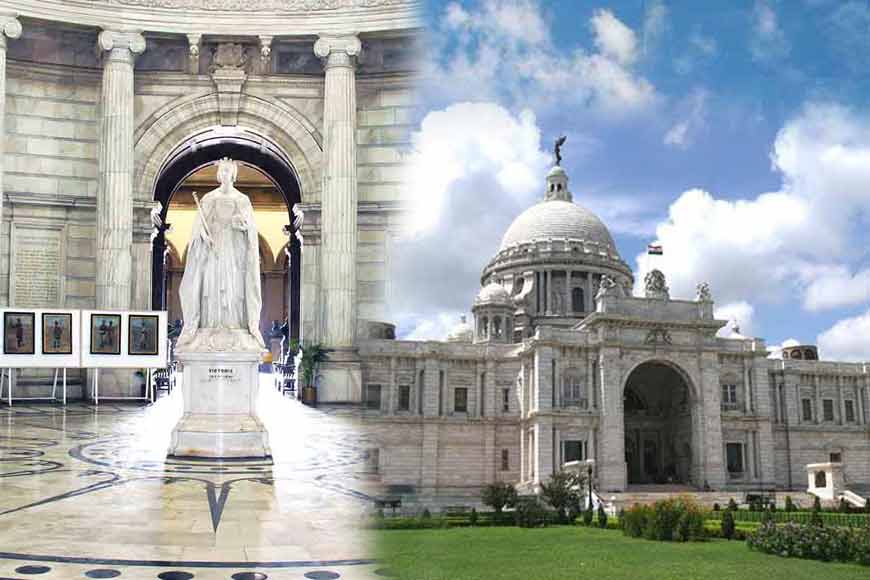 The prized Royal Gallery of Victoria Memorial that had so long harboured priceless paintings of Vereschagin, Zoffany and Abanindranath-Gaganendranath Tagore was out of bounds for the general public. Now it will be thrown open to all and will display among its various paintings, the famous Jaipur Procession of 1876 by Vereschagin, thought to be the largest oil painting of India. This gallery of Victoria Memorial also has other rare jewels including paintings by Daniels and Zoffany which were part of the royal collection of Queen Victoria. Paintings depicting scenes from Queen Victoria's wedding at West Minister Abbey, her writing on a desk etc are also on display.
Not just the Royal Gallery, another famous gallery known as the Portrait Gallery has also been restored. This gallery houses a large number of paintings by Indian masters including Abanindranath and Gaganendranath Tagore. These paintings were gifted by Rabindra Bharati and will be displayed for the first time.
The Vereschagin painting that will be a major attraction shows a state procession passing through the Ambar-Chaupar. The prince and the maharaja are seated on an elephant in the front of the procession and political agent Sir Alfred Lyall comes behind them. On the second elephant one can see General Sam Browne, followed by the prince's staff, court officials and nobles of Jaipur.