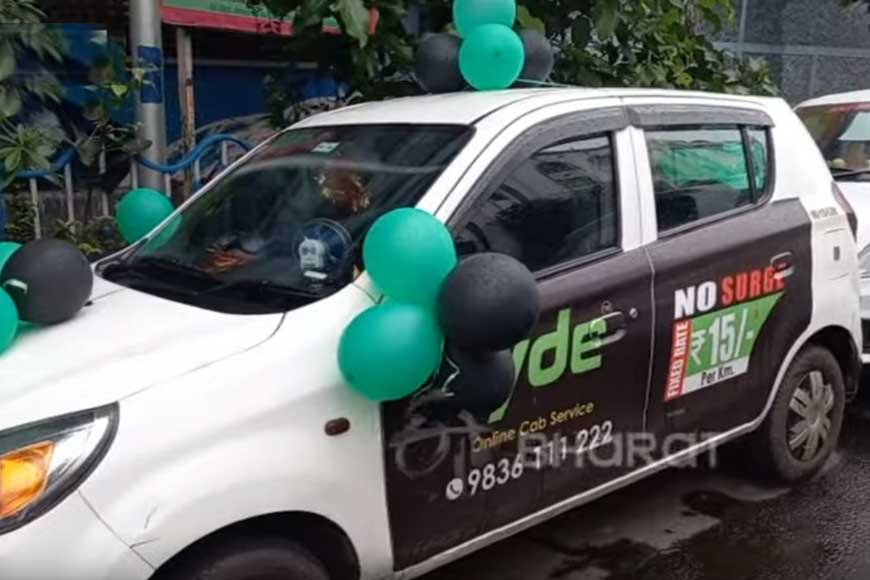 A new app cab service, RYDE has been launched in Kolkata. Passengers will not have to pay any extra fare for this new app cab service for special days, rainy days, night trips etc., like other app cabs charge. Services will be available 24X7 and the fare will be the same throughout the day. The service was launched with around 1,000 vehicles. For now, passengers will be able to avail this app cab service within Kolkata. However, the app cab company has plans to increase the number of vehicles before the Pujas and extend the service to the suburbs and nearby districts as well. Keeping in mind the safety and security of women travelling at night in the city, the company has recruited 16 female drivers.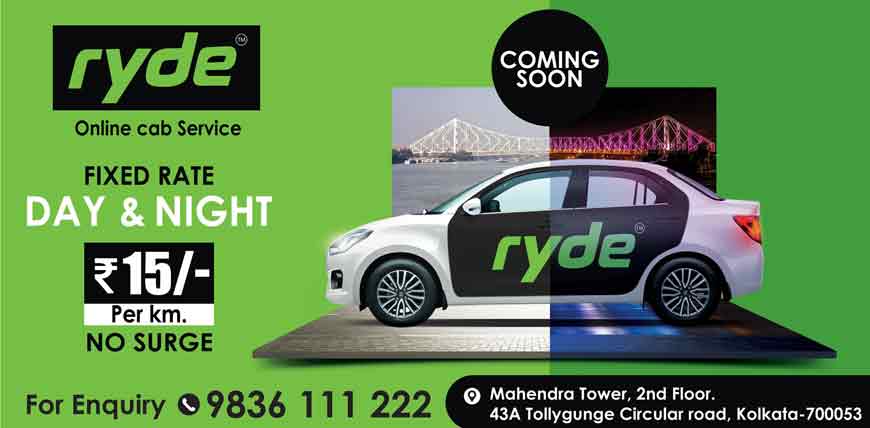 According to company sources, passengers have the option to book cabs using any of the two methods: Cars can be booked directly from the Google Play Store by installing the company's app, and for those who are not very comfortable with mobile apps, can book a car on a toll-free number any time of the day 24X7. The car booking number is 9837111222.

The fare has been fixed at Rs15 per kilometer with Rs 35 as the base price. In other words, a passenger has to pay Rs 35 when he avails the service and from then on, the fare will be added at the rate of Rs 15 per kilometer. For instance, if a person travels 4 kilometers, then his fare will be Rs15x4 =Rs 60 plus the base price of Rs 35. So in all, he will shell out a total of Rs 95 only. The service will be available at any time of the day, under any weather condition. Moreover, AC facility for the passengers availing the cab has been made mandatory.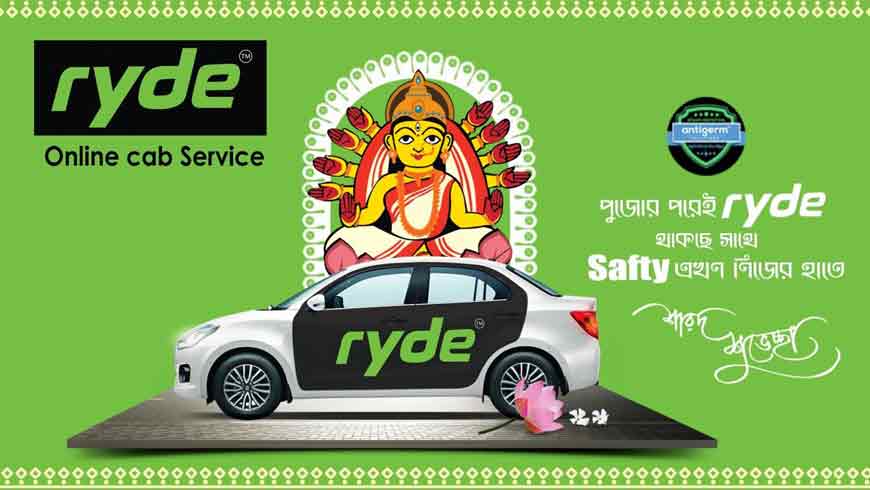 Indranil Bandyopadhyay, Secretary of West Bengal Online App Cab Operators' Guild in Kolkata, said, "This new app cab is beneficial for passengers who can avail the service at any hour, from any part of the city and under any weather condition without paying anything extra. The new app cab service is also financially viable for both the driver and the owner of the cab. The cost is also reasonable and affordable for passengers."