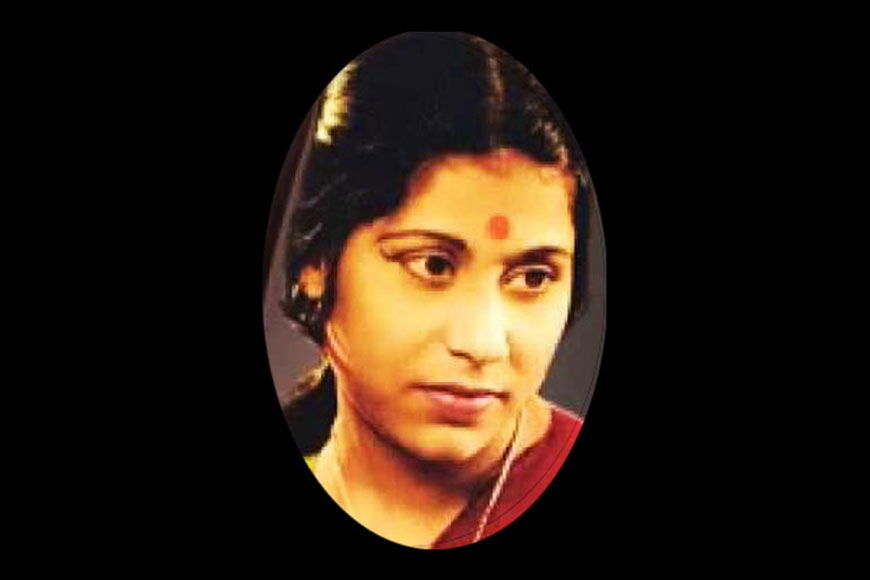 Famous Bengali singer Sabita Chowdhury is no more. She often fought with her husband, famous music composer, Salil Chowdhury, on who would leave this world first? May be her husband knew he would die before her and hence wrote the song: Tumi ki kokhono shei gaan shono, je gaan kaan ete shona jaye na kokhono, je gaaner kono nei swaralipi('Do you ever listen to the song that cannot be heard, the one that has no music notes...')
Salil Chowdhury With Sabita Chowdhury
Today his wife also left, as Salil Chowdhury's legacy remains with their daughter Antara Chowdhury who is a well-known singer in her own rights. Before marriage, Sabita was known as Sabita Bandopadhyay. She was born and brought up outside Bengal and hence did not know her mother tongue properly. It was her husband Salil Chowdhury, who introduced her to Bengali language. She was a great cook and practised her songs mostly while cooking. Her husband believed to be a good artiste, one needs to be a good cook. So while Sabita Chowdhury cooked, Salil Chowdhury composed his musical masterpieces. Then Salil left this world suddenly. Sabita and her daughter Antara carried on his musical legacy. They were not just mother and daughter, but more like singing partners who tried to keep Salil's music alive. Sabita's other children Sanchari, Sanjay and Bobby are not singers.
Since January, Sabita was suffering from lung and thyroid cancer. She was taken to Mumbai for treatment and brought back to Kolkata in May. She wanted to be treated at home as she was in a lot of pain. At last she left this world!
There was a time when any musical addaor function was incomplete without Sabita Chowdhury's songs. She was also a serious and sincere music teacher. She might have left us physically, but her eternal songs will remain alive forever.
Original Article written by Shubhadeep Bandopadhyay
on
www.bongodroshon.com
Translated by