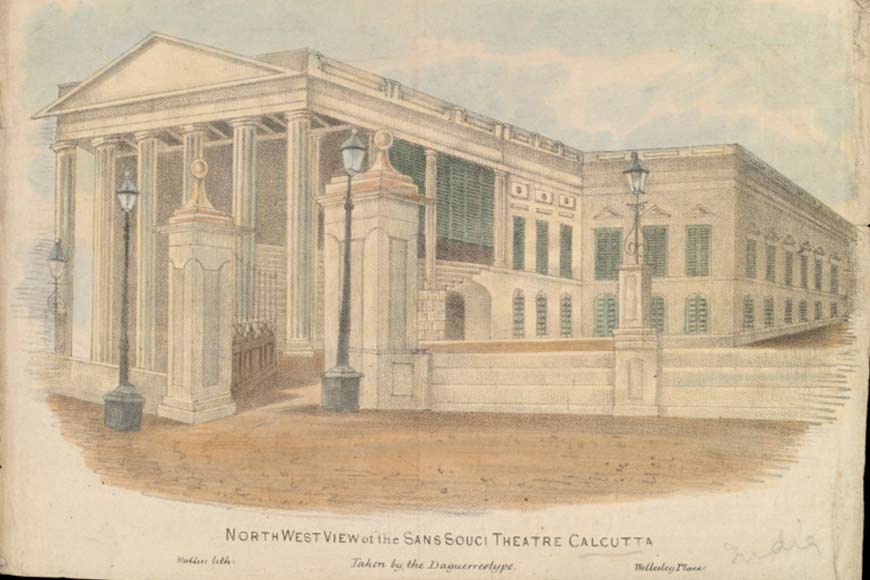 Under British rule, Calcutta grew into a thriving metropolis. From the late 18th century, social and cultural activities in Calcutta were largely determined by what the British liked, including recreational activities. The most prominent among then was theatre.
In 1786, the Calcutta Gazette, an English language newspaper founded in Calcutta, noted that theatre performances in the city were of very high quality and that the "the songs and recitatives" here "would have been applauded on any theatre in Europe." The earliest theatre in Calcutta was built in 1755 and was called the 'Playhouse' or the Old Fort Playhouse, to distinguish it from the 'New Playhouse' or Calcutta Theatre. The latter was built in 1775 and the European community thronged to it for many an evening of leisure. As the population grew, so did its recreational needs and, in May 1840, the Sans Souci theatre at Park Street opened, funded generously by Lord Auckland and 'Prince' Dwarakanath Tagore. The Star Theatre was built even later in 1883.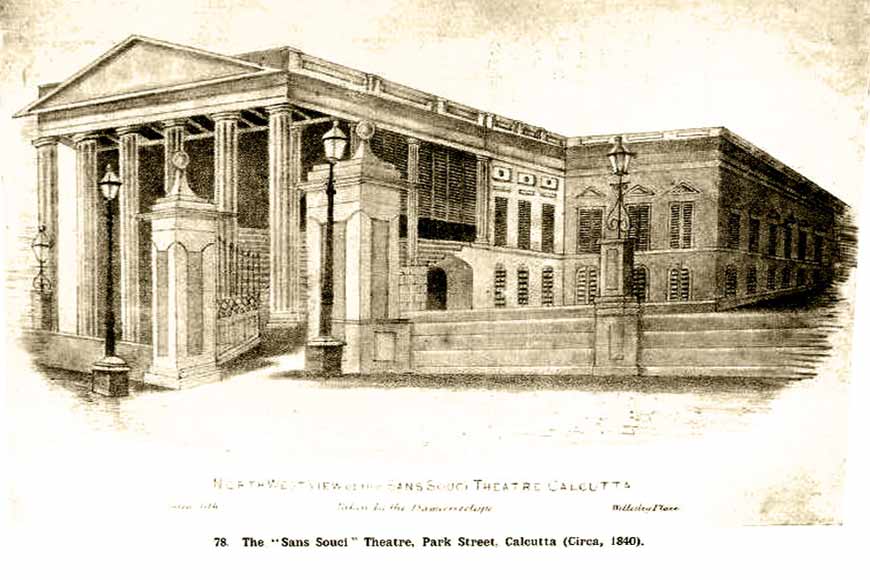 These theatres staged mainly English plays, like the memorable 1784 Shakespearean tragedy of Hamlet. Performed at the Calcutta Theatre, it was "received with very great applause" according to the Calcutta Gazette. A few months later, the Merchant of Venice was staged at the same theatre. Price of tickets were high -- 1 Gold Mohur for Box seat or 8 Sicca Rupees if all you qualified for no more than a seat in the Pit.
As theatre in Calcutta evolved, this form of art and entertainment was no longer limited to the European community, and Bengali babus contributed generously towards its propagation. Babu Nabin Chandra Basu spent Rs 2 lakh in a single night, on the 1835 production of Bidyasunder, and Dwarkanath Tagore lavishly contributed to the construction of the Sans Souci theatre.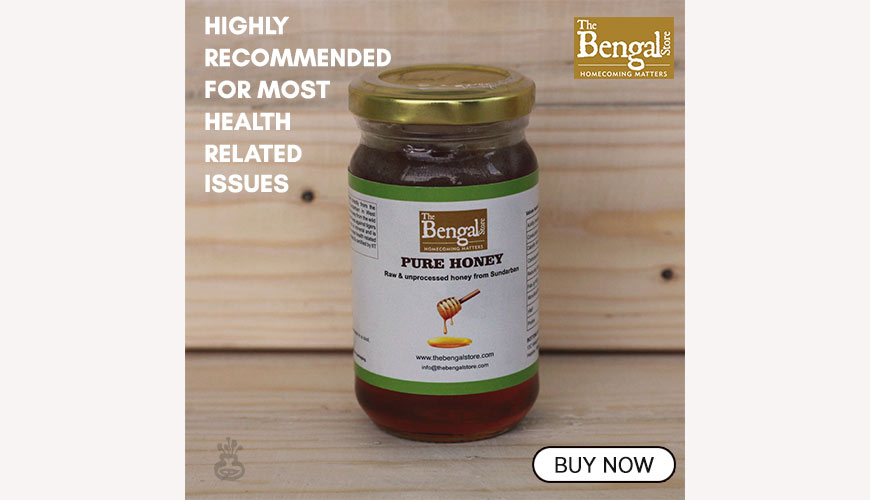 Interestingly, the first Bangla theatre was founded by a Russian! Gerasim Stepanovich Lebedev, a linguist, musician and pioneer of theatre in India, established the 'Bengal Theatre' on Beadon Street in 1795. Assisted by his Bengali language teacher, Goloknath Das, he translated two English plays, The Disguise and Love Is The Best Doctor, into the vernacular. The Bengali version of The Disguise was titled Kalpanik Sambadal. Michael Madhusudan Dutt's play Sarmistha was performed on the 16 of August 1873 at the Bengal Theatre.
Mahendranath Dutta, in his book Kalkatar Puraton Kahini O Protha also writes about another form of plays, popular among natives, called Jatra. He writes: 'An all-woman yatra troupe performing in Calcutta went out of business owing to criticism from the educated middle class.'

Story Tag:
Sans Souci Theatre, Kolkata