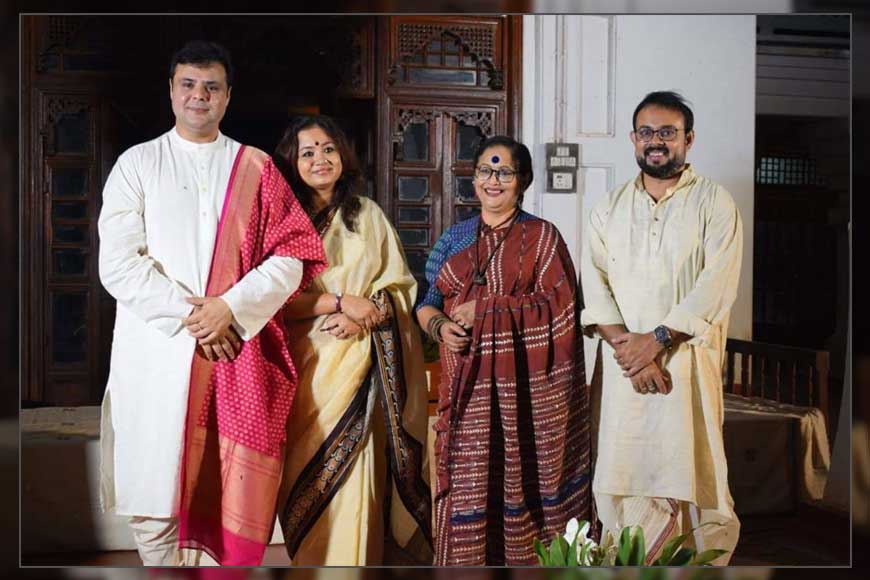 Such evenings are rare. Star lit sky, a mild cool wintry breeze and performances from century old books Geetibithika and Lipika, two of Tagore's earliest creations. A heady concoction indeed, as performer Sujoy Prosad Chatterjee read out words and feelings penned down by Rabindranath Tagore in the early years of Visva Bharati in these two books printed by Visva Bharati Press almost 100 years ago. Vocalists Priyam Mukhopadhyay and Ritapa Bhattacharya added to the charm with their wonderful vocal renditions.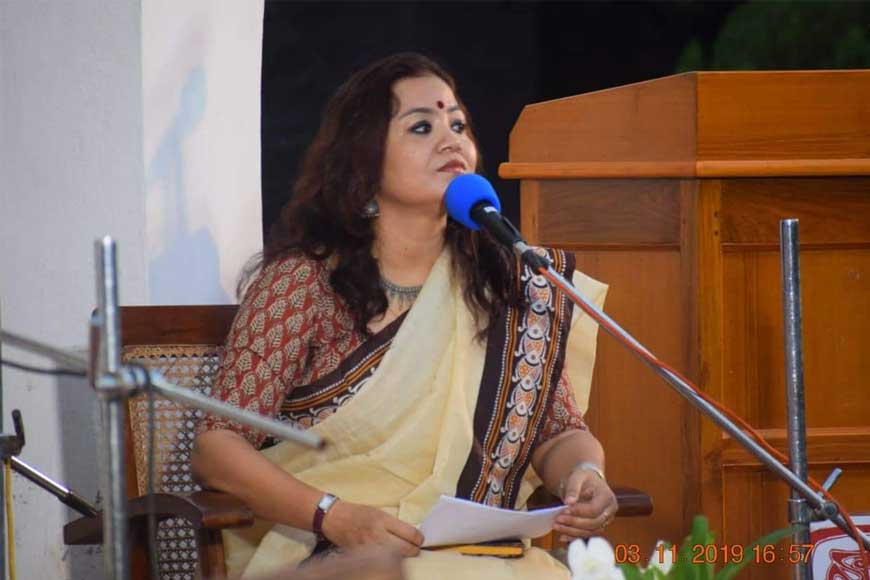 And the venue? Well, it was that imposing 'Udayan,' where Rabindra Tagore himself would sit on many such evenings 100 years ago watching performances by students of Visva Bharati and Patha Bhavan. As Sujoy Prosad Chatterjee adds: "Being honoured and invited by Rabindra Bhavan is a huge high for a creative artist like me. We performed in the porch of Udayan, a house where Tagore lived. It was magical with the sky above lit up with stars."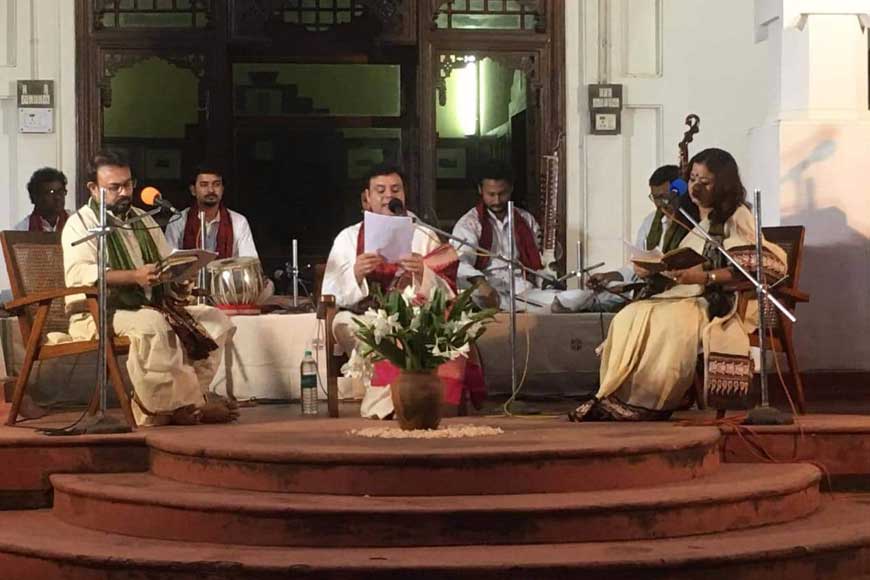 Geetibithika r Gaan and Lipikar Kathika blended well into the heart and souls of those present. The University even after a century has been celebrating art and music just the way Tagore wished. He wanted this place to be the seat of Indian art, music and dance forms where the world would meet someday. Accordingly, Kala Bhavan and Sangeet Bhavan were set up right from the inception of Visva Bharati. Tagore had also set up a press that brought out prints of books like Geetibithika and Lipika, along with Dinendranath Tagore's Swaralipi. Tagore has repeatedly mentioned in his memoirs about these books and his writings. And when they were brought to life again through a well-thought of programme like Shataborsho Porey, somewhere it seemed Tagore's vision was fulfilled.