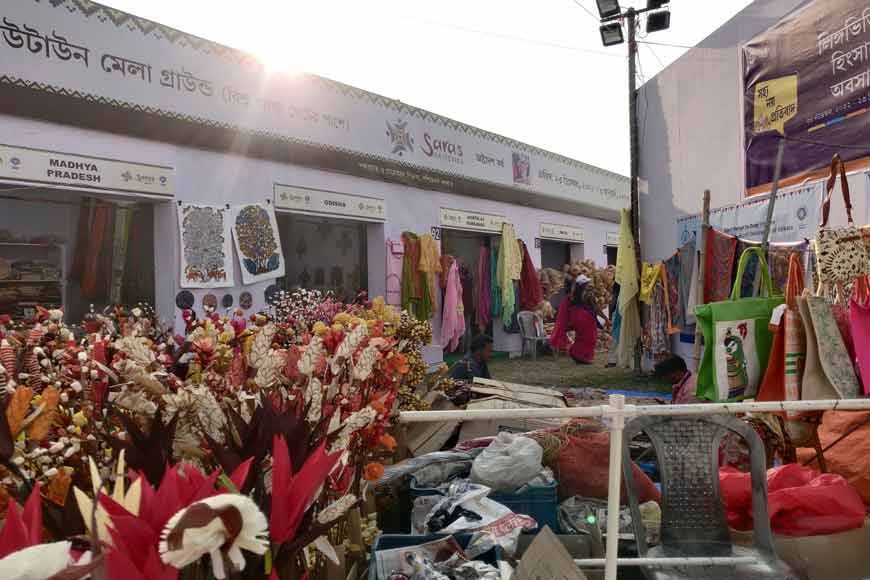 Winter in Kolkata is always fun, not just for the chill in the air, but also for the fun and festivities. Winters are considered as a time of amusement as well as the perfect time to relax. Added to that Kolkata turns into a hub of cultural festivities from literature to folk art being displayed at various melas and fairs held in the city. These fairs are also connecting links between the rural artisans and the urban buyers, giving a boost to their crafts and saving dying art and craft too. The state government takes care to hold such fairs on and off in winter to help these artisans market their handicrafts.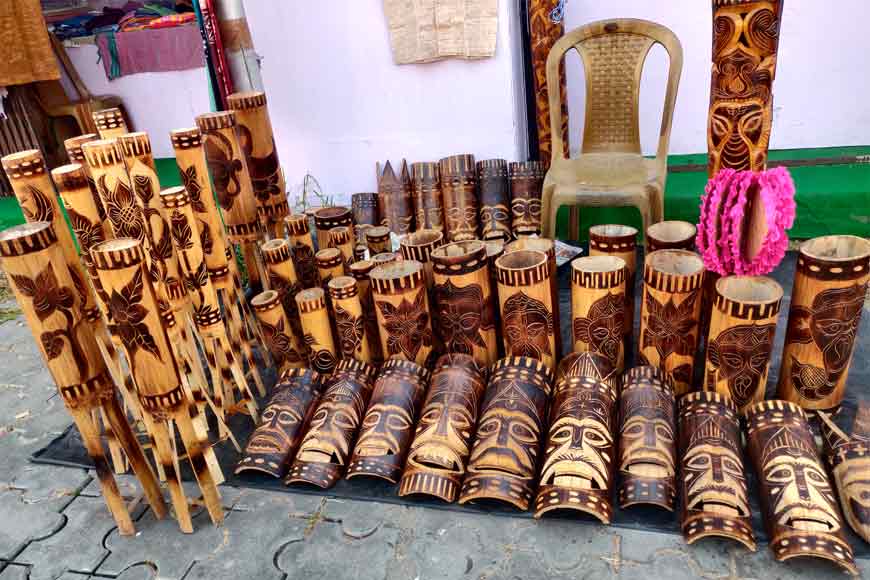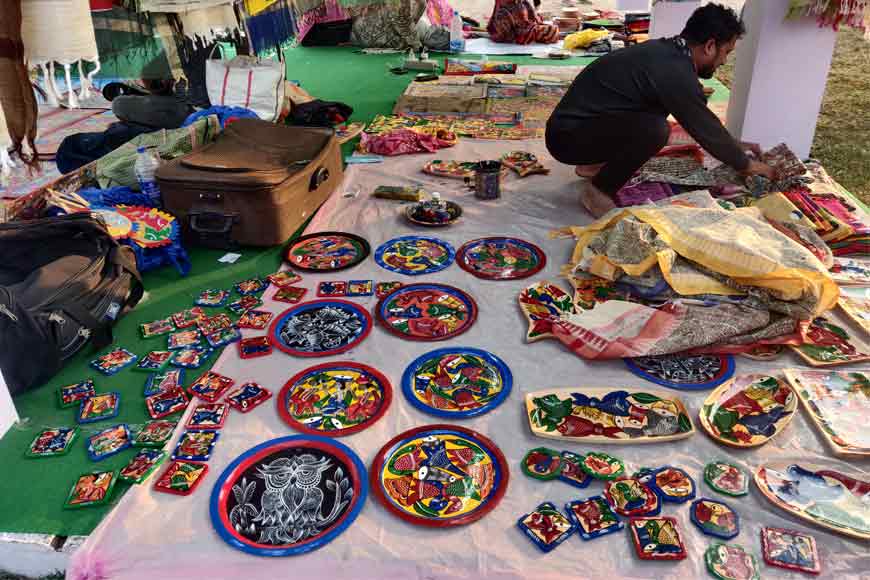 One such fair is the 18th Saras Mela being held at Newtown Mela Ground (beside Biswa Bangla Gate) everyday between 12pm- 8.30pm. This fair is being held by the Paschim Banga Panchayat and Gram Unnayan department (West Bengal Panchayat and Rural development department) who work in various districts of Kolkata towards the upliftment of the rural people and promote local artisans to come up to the mainstream market and compete with other vendors fair and square. This mela is a programme under the Panchayat and rural development department which is conducted fully by the women self-help groups who come under West Bengal State Rural Livelihood Mission named Anandadhara by our Hon'ble Chief Minister, Mamata Banerjee.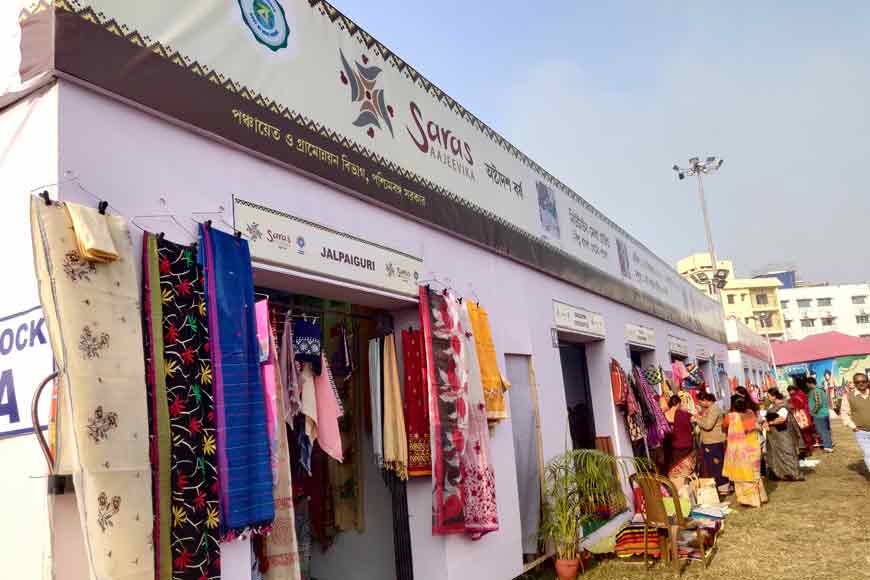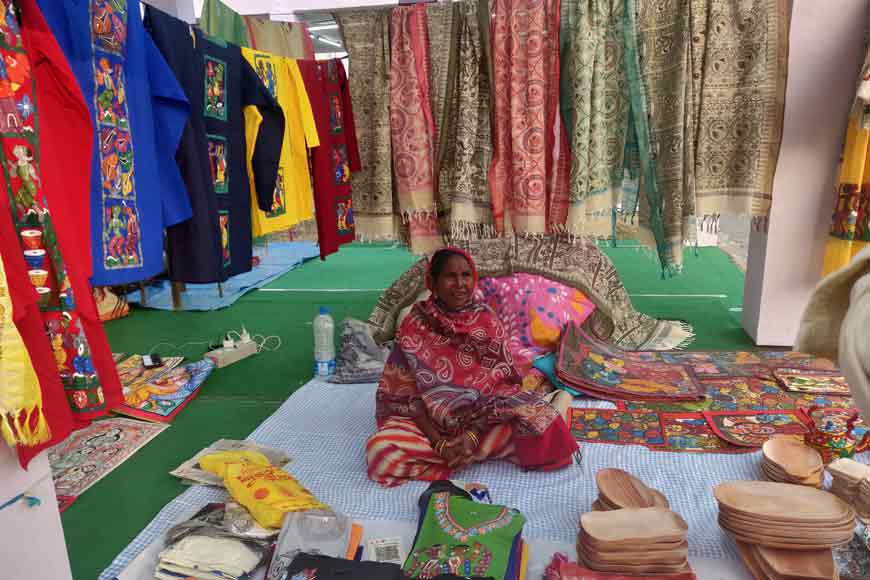 Mr. Prajwal, one of the organizers and supervisor of the Mela said: "Every day some or the other activities are held at the Saras Mela from 2pm to 4pm. The local culture and their music, dance, tradition is upheld. In the opening ceremony a new step was taken this year where six Memorandum of Understanding (MoU) were signed with five different e-commerce platforms to boost the connectivity of the artisans who can now not only sell their products physically but also online. This would help the artisans reach a large number of people who may not be able to reach the Mela physically. They can compete in the international markets as well. There are 244 stalls which not only include the different districts of the State but also different States of India have participated as well such as Assam, Rajasthan, Chattisgarh, Jharkhand etc. The food court has been allotted a separate place. A children's park has been created to keep the children busy while their parents go around. They are encouraged to draw and there are various competitions in which children below 14 years of age can participate and win prizes, organized by the Integrated Child Development Scheme (ICDS)."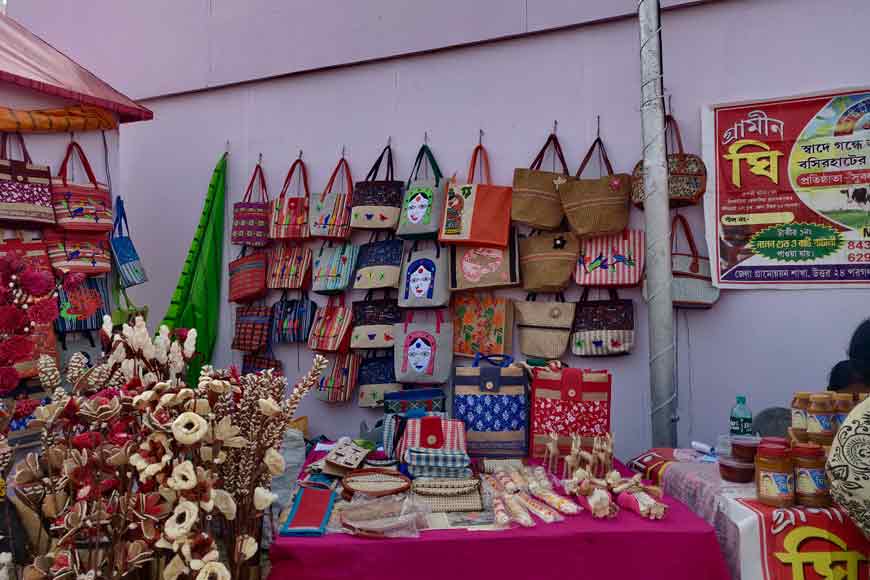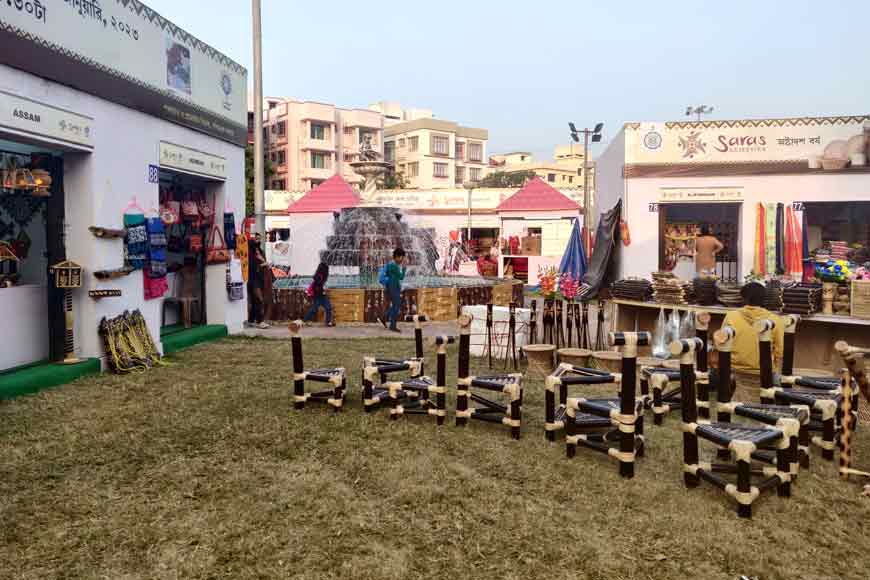 On asking him how such Women's self help groups (SHGs) get to know and become a part of this progaramme he informed, "There is a District Developmental Cell through which such self-help groups can register and are given a registration Identity Card with their name and their district. The participants have to be female and they are required to be linked to a self-help group. The participants register from the Gramin departments."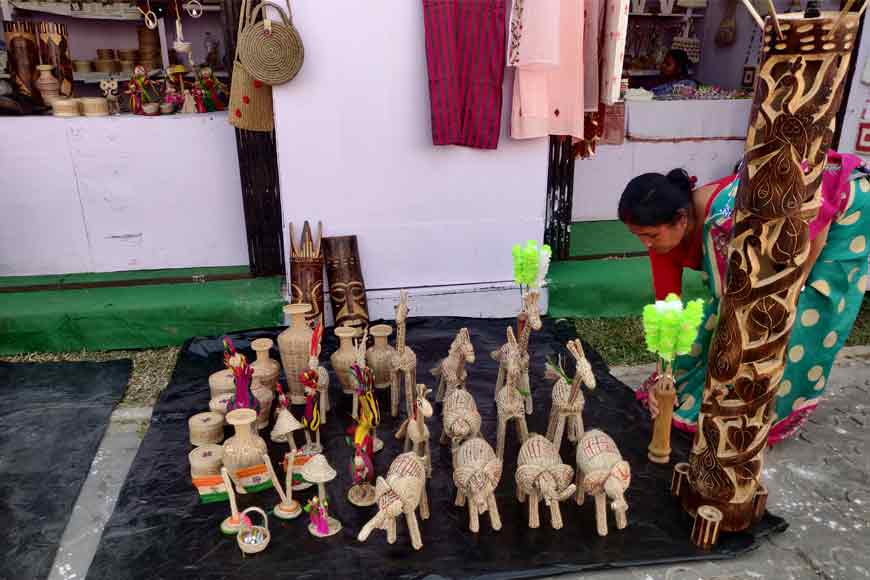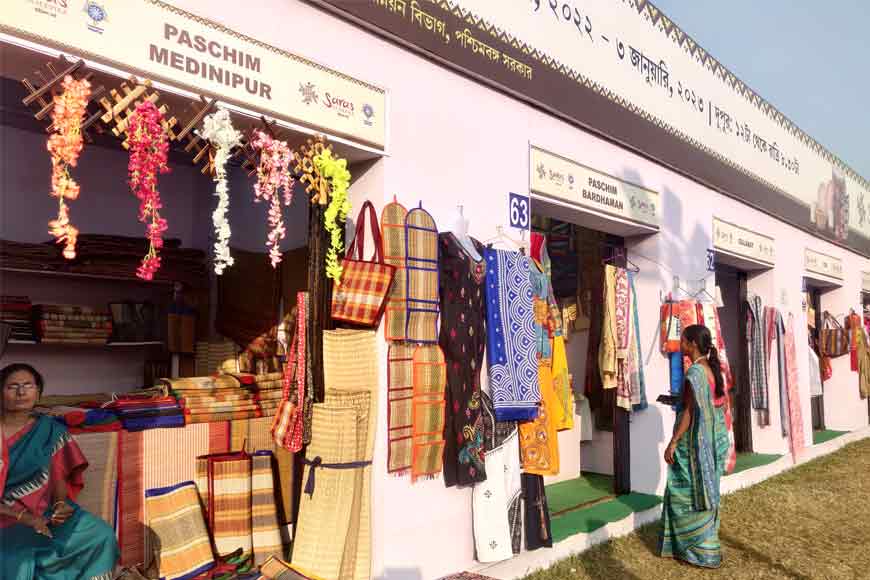 In this way all the district self-help groups are encouraged to participate in the mela and create a platform which can connect the rural people to the outer world and establish links with the larger market. This would be beneficial for both the customers and the artisans. The customers would get a new platform where they can find all kinds of artworks in a common area. The food court at Saras mela has been separated from the art mela. So that all the food can be found in one place. Each stall came from different districts where they had their unique menu and mouth-watering recipes. The dudh pulis and pithes are authentic and there were momos as well. All the specialties from a wide variety of regions are present.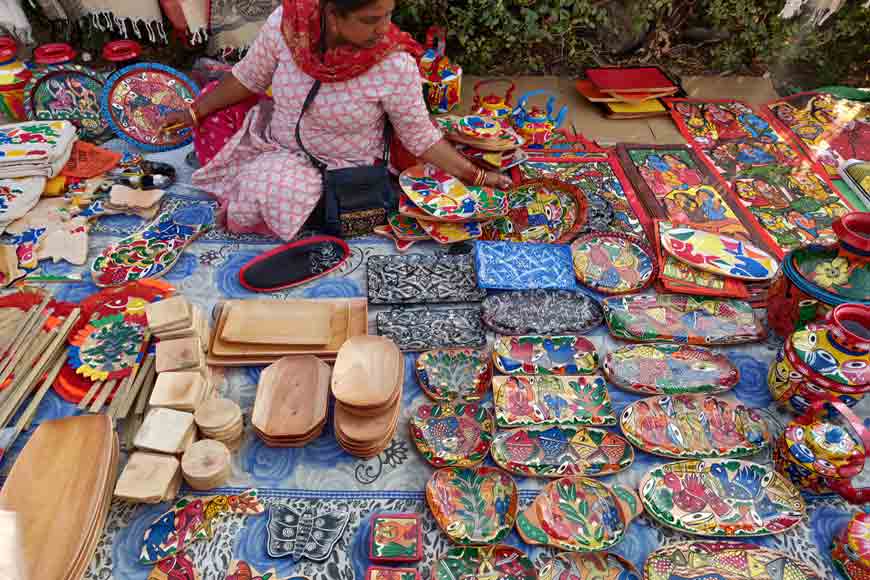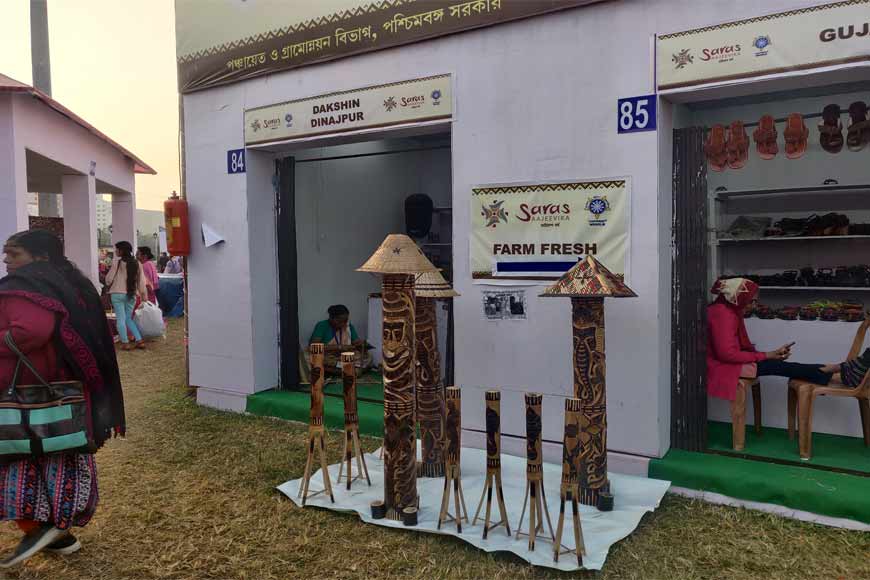 The whole concept is very unique. All the cultures are represented in a very harmonious way so that they can be experienced and viewed very closely.