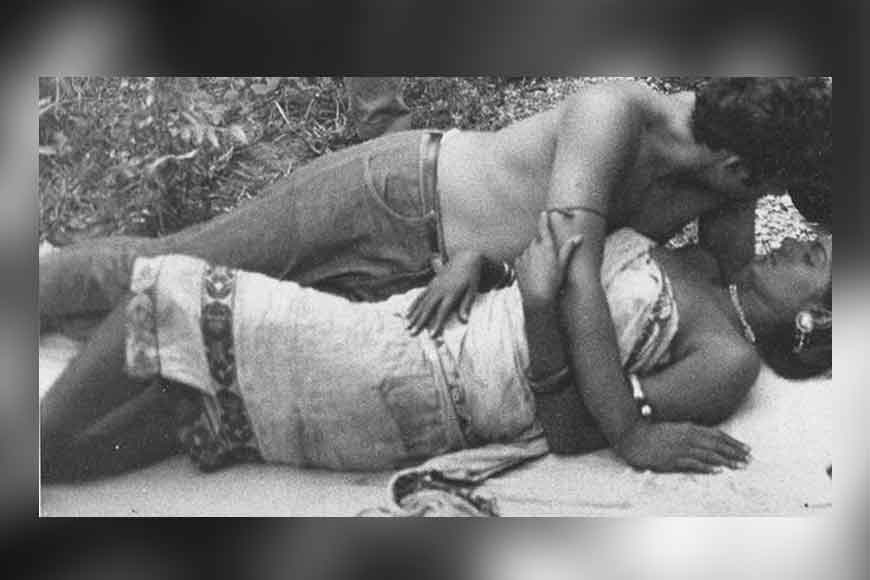 1969. That's half a century ago. Bollywood, let alone Bengali Cineworld was not even mature enough to accept a high level of testosterone on screen in that era. Even 50 years later in 2019, our idea of eroticism between a man and a woman either gets displayed through rape or through romancing minimally clad heroines. But never the raw display of lust and fun through sex scenes while travelling to an unknown forest tourist spot. A mating dance in the middle of Sal forests between an educated urban youth and a Santhal girl. The scene takes a different erotic high because both the characters enjoy, despite coming from different spaces, different time-zones and differing social status, speaking different dialects. Yes, we are speaking of the scene from Aranyer Din Ratri that veteran cinematographer Nemai Ghosh described as 'explicit' and the wide-eyed audience just lapped up the chemistry between rustic Simi Garewal and handsome hunk Samit Bhanja.
Decades later in an interview to Mumbai Mirror Simi had revealed how she relished her transformation from the girl at the circus in Mera Naam Joker to a wild tribal woman enticing a youth from the city. In her own words: "I relished my transformation. It took four hours to cover me with the black paint (even in my ears!) and it took three hours to remove it later! And in-between, I became another being ---- rustic, uninhibited, untutored and raw. I can almost smell the forests of Chhipadohar!"
The month-long shoot for the film was indeed enveloped in magic, with no electricity in the cottages, no permanent toilets and no running water. Indeed, Ray had an eye for detailing and he never compromised on the sights and sounds of the background. But every actor enjoyed, despite spiders and insects crawling everywhere, only having potatoes for breakfast, lunch and dinner. Moonlit walks, singing Rabindrasangeet and the fun of interacting with an eclectic troupe and working with one of the world's finest directors — Satyajit Ray.
But Garewal's portrayal of the Adivasi girl was not a cakewalk. It is said Ray was such a perfectionist that Simi had to spend a week at the local 'bhaati-khaana' (liquor shops) where the Adivasis would gather at night to drink. "He just let me observe. I saw women who were exactly like Duli, my character, and it made it all so easy. Manikda would come to our cottage after pack-up to play word games. But first he would show me the story-board sketches of the next day's shoot — and I would know exactly how he had conceived the scene frame-by-frame. It was then that I became fascinated with direction. I make similar story boards when I direct now. I follow his line of homework. It was a turning point in my life." For Simi Garewal and for the entire audience Duli and Aranyer Din Ratri was surreal!