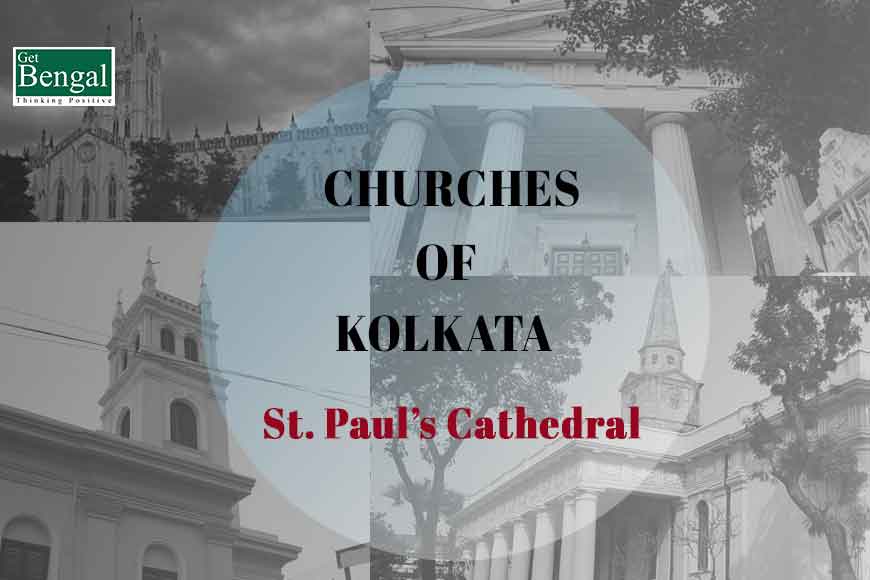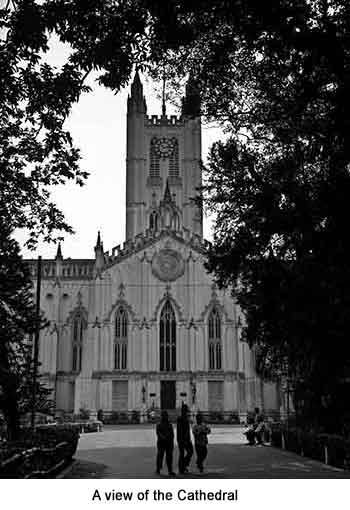 Kolkata Port was once a beehive of activities with ships from distant lands arriving here daily. They carried different goods, including sculpted busts of British lords and barons, to be installed at crossings of major roads. Oil paintings, expensive foyers for gardens, statues of Venus and many other knick-knacks were imported and unloaded at the port.
By then, British East India Company had decided to transform Kolkata into a second London and go for a complete makeover. It needed an 'Esplanade' close to the river, where all major roads from different directions would meet with ample open space for retailers to set up temporary stalls. They also had ambitious plans to construct palatial buildings, to remind the British of their homeland. There was an impending need to build a church for the pious Christians. What followed was a mad rush to build churches in the city. The thick jungles around the Maidan were cleared and a grand church in Gothic Revival architecture came up in 1839. Stained glass windows were installed and two frescos in Florentine Renaissance style were put up.
Major William Nairn Forbes, a military engineer and architect C.K. Robinson, jointly designed the tower and spire of the church on the model of the Norwich Cathedral. However, the church was damaged in the devastating earthquake of 1934 and its steeple tower collapsed. This accident not only saddened the British, but local residents were deeply affected by the destruction and initiatives were taken to reconstruct the church. This time, the tower was rebuilt along the lines of the central Bell Harry Tower of Canterbury Cathedral with some exquisite artworks, including stained glass paintings.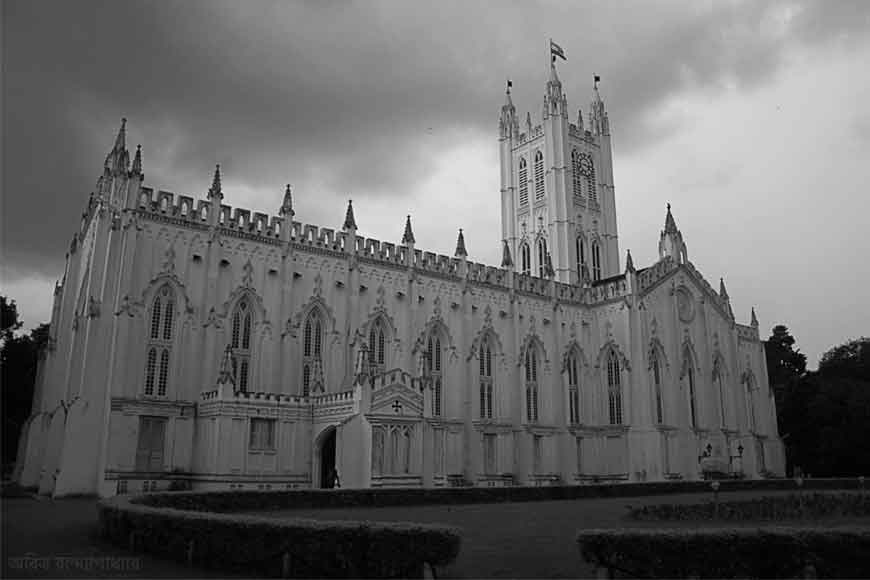 St. Paul's Cathedral, Kolkata
These paintings were originally done for St Georges Chapel, Windsor, at the behest of King George III. But the Bishop of St Paul's Cathedral, somehow convinced the king and installed these paintings at the newly-built church of Kolkata. They are exquisite samples of glass painting, depicting various phases of Jesus Christ's life. However, the stained-glass windows on the western side of the cathedral were created by Sir Edward Burne-Jones and designed in 1880 in memory of the Viceroy of India, Lord Mayo. The paintings are the finest examples of stained-glass paintings in India.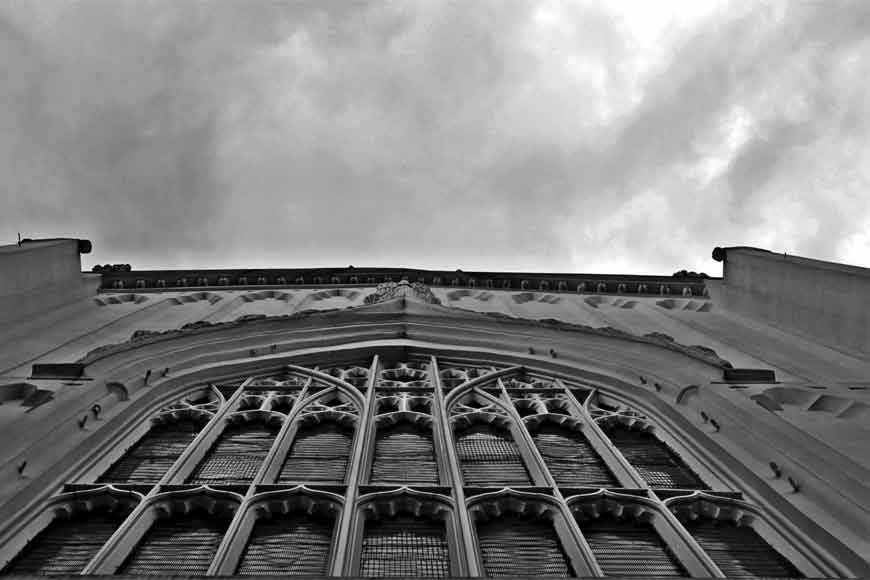 The beautiful architecture of the Cathedral
No other church in India has honoured the death of an individual other than Jesus and the saints.
Image Courtesy: Aritra Bandyopadhyay