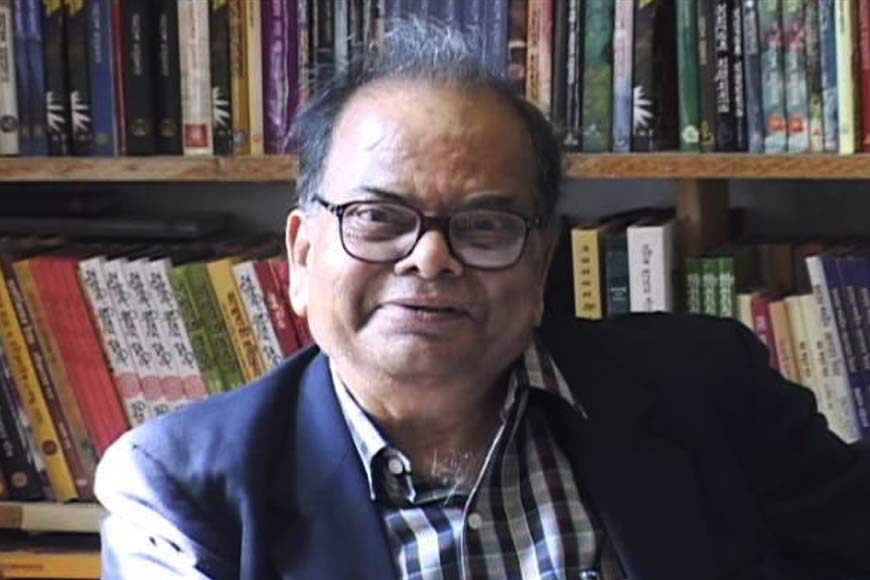 It took them until 2020 to consider him for a Sahitya Akademi Award. The year his 'Chowringhee' turned 60, and he himself turned 86. We are of course talking about one of Bengal's most popular, and curiously enough, perhaps one of its most underrated living writers - Manishankar Mukhopadhyay, known to us all as 'Shankar'. Born on today's date in Banagram village in Jessore district of Bangladesh in 1933, the child Shankar migrated to Howrah with his family before the start of World War II in 1939.
Thanks in part to the Bengali silver screen, Shankar has become inextricably associated with 'Chowringhee' (released in 1968, directed by Pinaki Bhushan Mukhopadhyay), 'Seemabaddha', and 'Jana Aranya' (released in 1971 and 1976 respectively, directed by Satyajit Ray). Yes, he did write the three iconic novels that gave rise to three iconic films, but Shankar has been such a prolific creator all his life, starting with the novel 'Rasabati' when he was just 22, that to focus only on a couple of novels would be a literary crime.

The Sahitya Akademi Award has come to him for his autobiographical work 'Eka Eka Ekashi' (Lonely 81). But for his countless readers on both sides of the border, the awards have simply not reflected the stunning popularity of his repertoire. There is a famous story about how he sent off the manuscript of his novel 'Bodhoday' to Saradindu Bandyopadhyay, primarily because he wanted the legendary novelist's feedback on a work he himself considered a departure from his usual oeuvre. Saradindu had responded with, "bright, bold, daring", and said the novel gave him a strong sense of the attachment Shankar felt to his motherland.
No matter how numerous the accolades, however, Shankar has remained his humble, smiling self throughout his glittering career, which has perhaps caused him to be frequently overlooked when it comes to awards and recognition. Typically, he had once said in an interview that "it was Satyajit who made me known to the world". And having watched the film 'Chowringhee' with leading man Uttam Kumar, Shankar had told him that Uttam's portrayal of Syata Bose, the protagonist of 'Chowringhee', had surpassed the author's own imagination.
One reason for the humility is perhaps the hard lessons life taught him pretty early on, during his days as a young itinerant salesman, typewriter cleaner, private tutor, teacher, and even a junior clerk to a jute broker. On more than one occasion, he has admitted that he couldn't afford to stay in the kind of swanky hotel which forms the backdrop for 'Chowringhee' when he was writing it. Critics heaped scorn upon a writer they claimed didn't know the difference between a hotel and a restaurant. And yet, the reading public has shown unwavering loyalty to a book that is now available in several languages, and is in its 112th edition in Bengali.
Shocked by the vitriolic critical reception, Shankar had resigned himself to being a one-book wonder. That he has never been so is a matter of joy and pride to millions of his readers. On his birthday, regardless of critical appreciation, it is his unending popularity that we ought to celebrate.