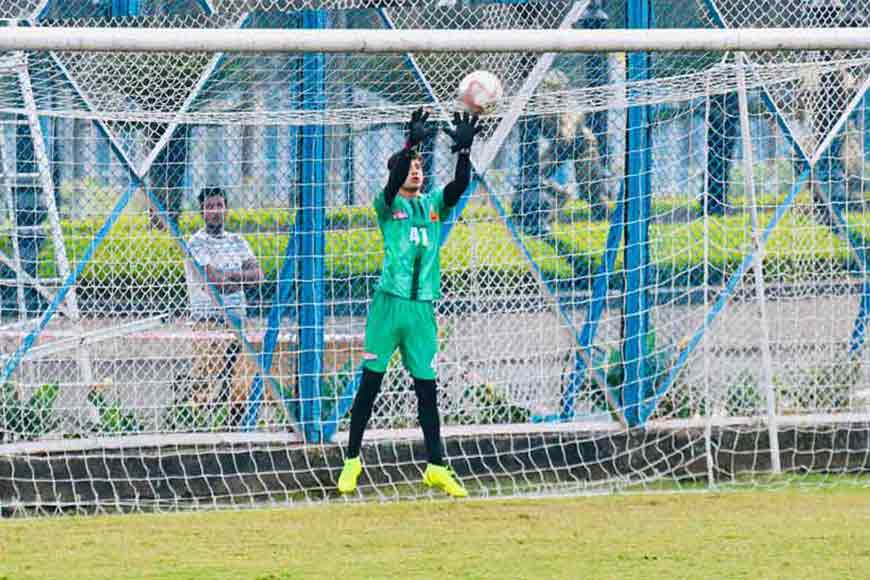 "Strength and growth come only through continuous effort and struggle." — Napoleon Hill.
"The struggle that you're in today is developing the strength you need for tomorrow. Don't give up," is a motto that 21-year-old Raja Burman believes and follows. This young lad from New Jalpaiguri's (NJP) Surya Sen Colony believes staunchly that there is no shortcut to success and his faith has finally paid off. This is the first time that someone from North Bengal has got a chance to represent the Bengal football team as a goalkeeper for the 75th edition of the prestigious Santosh Trophy, a professional football tournament that was kicked off at Kerala on February 20. There are 10 teams participating in this year's tournament. Sports enthusiasts from North Bengal are excited by his selection as a national-level player and are looking forward to some brilliant goalkeeper saves by Burman.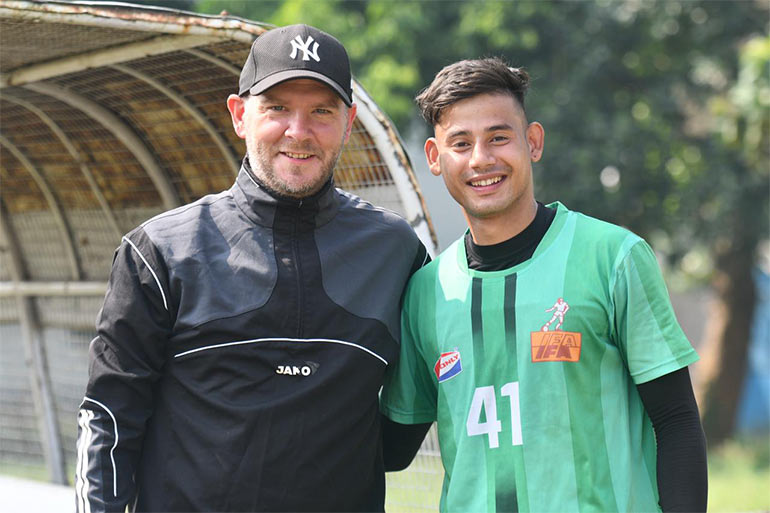 Raja Burman's father is a mason. The family lives in a dilapidated tin-roofed house in New Jalpaiguri's Surya Sen Colony. Signs of acute poverty are evident everywhere. His mother is highly diabetic and is totally dependent on medicines. A major portion of the family's earnings goes for buying her medicines. Despite such financial constraints, Raja has continued to follow his dream with missionary zeal and now he is all set to reap the fruit of his years of diligent work. His selection in the Bengal team has made his town proud. The principal and teachers of his alma mater, Siliguri Banimandir Railway Higher Secondary School, are full of praise for this young talented football player from Siliguri. The school's principal, Sheikh Borhan Ali, sports teacher, Sudipto Kumar Jana, and others are confident of Raja achieving more success in the future.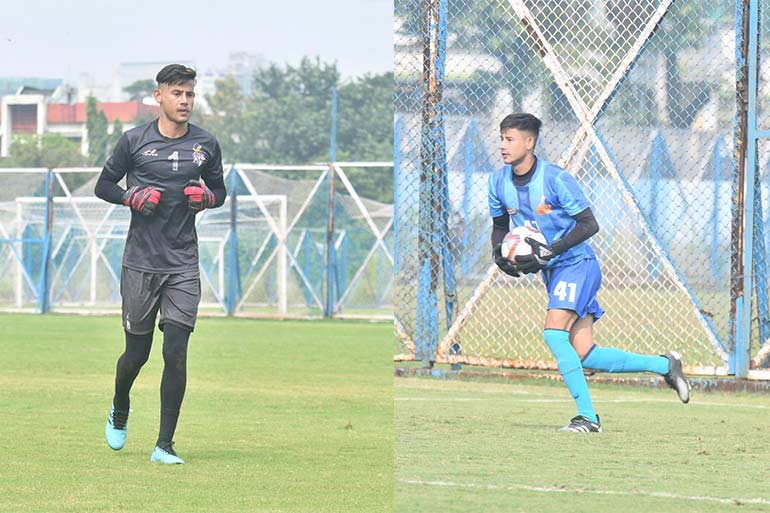 Raja passed his Higher Secondary examination from Siliguri Banimandir Railway Higher Secondary School in 2018. Raja was hooked to football from a very early age. He started off as a striker and then moved to the midfield. Since his childhood, he has faced acute financial troubles with his family but nothing could stand in his way and he pursued his dream with a single-minded determination. Whatever little he would earn as a footballer, he spent it on buying medicines for his mother. While studying at Banimandir School, he participated in Subrata Cup, Urja Cup, All India Railway School Football, and other local tournaments. Raja aspires to play for the national football team, including the I-League in the future. He wants to hone his skills further and aims to ensure his berth as goalkeeper in the national football squad. Raja is well aware of Bengalis' craze for football and he is keen to revive Bengal's reputation as the nurturing ground of skilled footballers in the country. Raja is a mature boy for his years and he wants to earn enough from the game so that he can uplift the financial condition of the family. His school sports teacher, Sudipto Jana, was ecstatic when he said, it was the first time that someone from Siliguri and North Bengal got an opportunity to play as goalkeeper of the Bengal team in the Santosh Trophy. That is commendable indeed.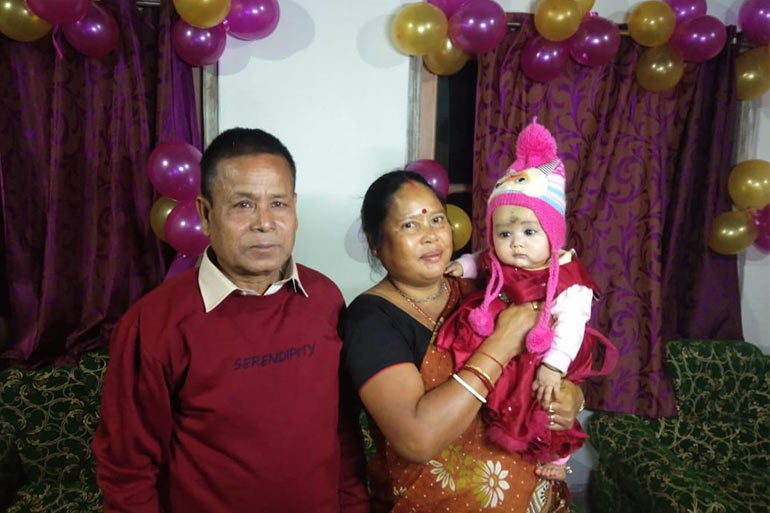 There are a number of youngsters who aspire to be footballers and keep practicing for years but when they do not get an avenue to showcase their prowess, they leave the game midway out of sheer frustration. Raja shares his word of advice with them and insists on having faith in one's own capabilities and never giving up the determination. He says the aspirant must continue his fight to excel and wait for the right time and opportunity. In the end, something good is bound to happen. He himself practices diligently every day for two hours, twice a day. There have been days when the Burman family went without supper or somehow managed a frugal meal but nothing could stop Raja from maintaining his strict disciplined regime. And now, after he has joined the Bengal squad as a goalkeeper, he can look back with a sense of achievement and pride. It is his day to bask in the glory.