Singer Mohan Singh feels we must celebrate music as a whole and not box it into categories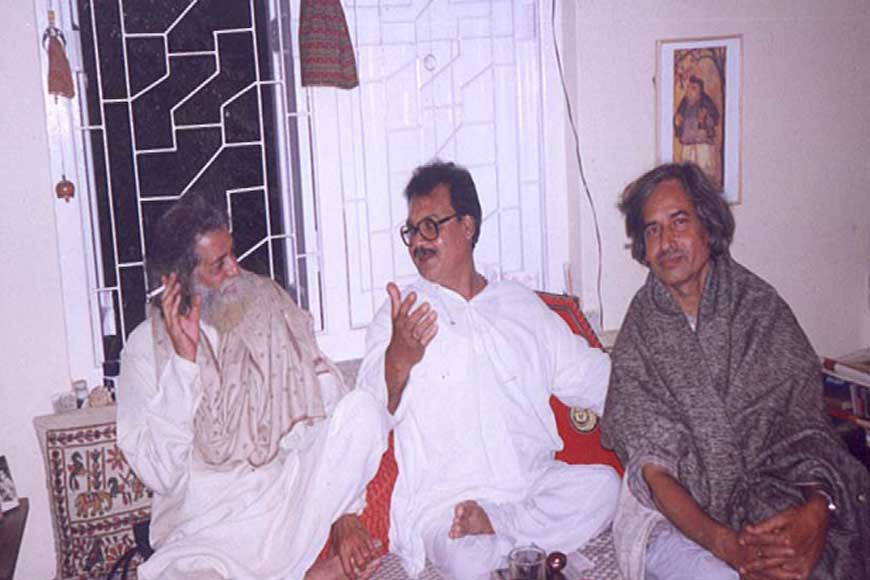 Mohan Singh's style of rendering Rabindrasangeet is often brought under the microscope and dissected by his detractors, who accuse him of not following the classical tenets of Rabindrasangeet, set and approved by the poet himself. But there is no base in this allegation. He has been 'Rabindrik' right from the time he started learning Rabindrasangeet at Santiniketan. The Bard's songs opened up a new vista and he realised the true essence of life from Tagore's compositions. Besides, he was a green horn when he came to Santiniketan from Punjab and Santidev Ghosh immediately took him under his wings and tutored him to develop his taste in Rabindrasangeet. It is true that Mohan Singh honed his skills in classical Hindustani music and specializes in Khayal and Dhrupad gayaki. He does not teach Rabindrasangeet, yet he is branded a Rabindrasangeet exponent exclusively by his audience.
Mohan Singh's musical journey comprises two distinct but intertwined aspects – his vocal and his Esraj. Music is a whole and should be taken in its entirety and not discriminated or boxed in different classes, insists Singh. Khayal, Dhrupad, folk music or Rabindrasangeet -- these are the different streams of music, but one must recognize the right form for the right genre. One must keep in mind the identity of each genre when singing, for instance, when you are rendering Rabindrasangeet, if you mix the tala (beat) of Khayal, that would be inappropriate. You have to feel the lyrics, the language, bhava (for a musical composition to be meaningful and beautiful, it should be rich in bhava.), chalan (an extensive series of note patterns which summarizes the development of a particular raga), meter and words.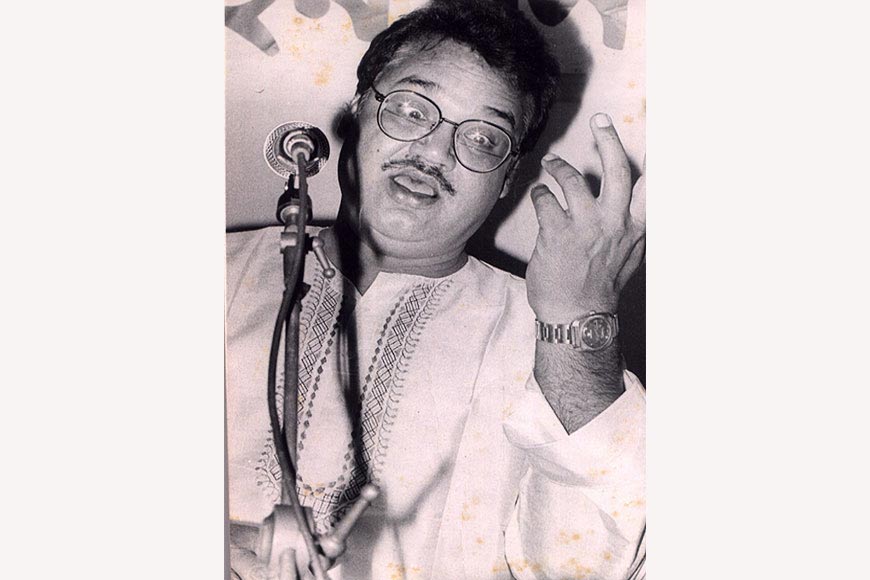 "What is the dimension of notes which he uses" --- actually Mohan Singh says he cannot fathom the songs of Tagore which are branded 'Bhanga Gaan.'About 10 per cent of the entire body of Rabindrasangeet has been created using various other musical influences such as Hindustani classical music, Bengali folk music, regional music or even Western music. The songs thus created fall in a particular category called "bhanga gaan". While creating these songs, Tagore was at times attracted by the beauty of the lyrics or the jingle of the words, at other times by the magic of the tune, and at yet other times by simply the play of rhythm.
In these, the creator was not as much interested in the process as in simply the creation itself. This is an amazing story of trans-creation—in many cases, the only link between the original source and Tagore's composition are just some information. In most cases, Tagore's songs have gained fresh value by letting go of all the constraints of the original. Unfortunately though, there are critics who try to establish that there is no element of originality in Tagore's songs. These songs were penned by Tagore when he was a quadragenarian and these cannot be fitted easily in any specific genre like Puja (Worship), Prem (Love), Prakriti (Nature) etc. Mohan Singh says, in this case, if the singer follows the right tune and beat (Tala) while performing those songs, that in itself will be paying respect to the Bard and his immortal creation. One must search for the Raga or Ragini he has used and that underlies the song while studying the various aspects of bhanga songs.
Rabindranath has only a limited number of songs set to the style of Keertan (a form of devotional music) but what do we see? About 30 or 40 songs have been forcefully categorized and branded as Keertananga songs. Rabindranath is an impenetrable wall and it is not for us to slot all his creations. We feel proud of our ability to classify his works but in reality, make fools of ourselves.
Mohan Singh was born in Punjab and he came to Santiniketan decades ago to pursue his study of vocal music and then decided to make Santiniketan his home and stayed back. He dislikes to be called a Punjabi or a Bengali, rather he feels at home to be called a Santiniketani (one who hails from Santiniketan). That is why his first released cassette of Rabindrasangeet had his name on the inlay card as 'Mohan Singh, Santiniketan.'
Some stalwarts like him, carve out their places in our psyche with their typical perception of life. Mohan Singh's music too, emanates from the fountain of his conviction and understanding of life.
Transcribed from an original interview of Mohan Singh Khangura taken by Arpita Chatterjee
Story Tag:
Mohan Singh Khangura, Rabindrasangeet Singer, Shantiniketan