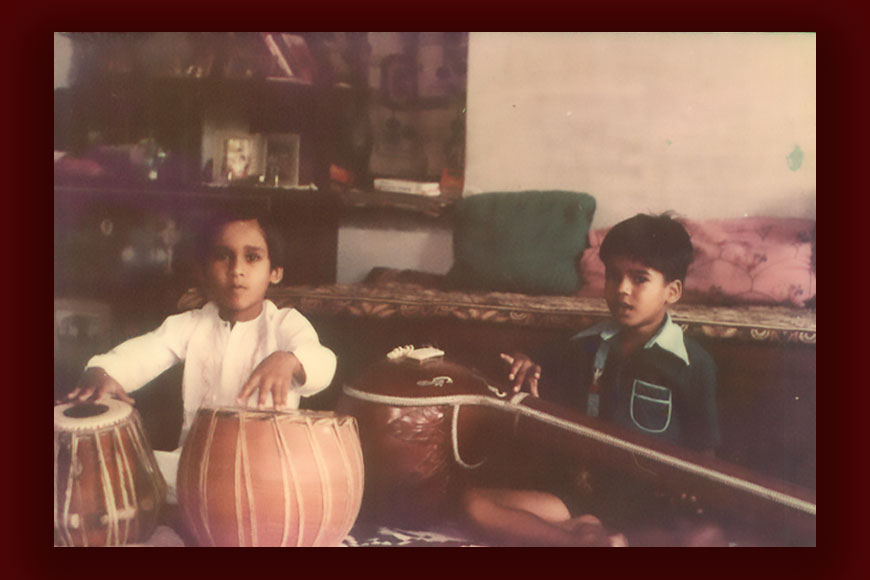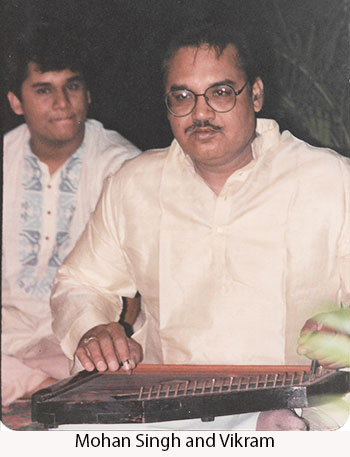 Mohan Singh's son Bikram was a nature lover. Often, he spent his time cycling through the Sonajhuri forests of Santiniketan, or watching the Palash blooms, seeping in the fragrance of the wild Chhatim trees and then heading towards Patha Bhavan through the Bokul trees. Or he would rush back home and ask his mother to fry fishes for he was hungry! Unknown to even his father, Bikram would script tales and poems in his notebook. Little did Mohan Singh know that this son of his would soon be lost amidst the very forests he loved to roam, only etched in memory with all his creative streaks.
This was also a time when Mohan Singh was on the look out for a job. But neither Kanika Bandopadhyay or Supriya Tagore wanted him to leave his songs and hence made him a part Santiniketan's radio programmes. His favourite Mohor di even made him sing Atulprasad's songs for the radio. In 1978, when Mohan Singh got a job in Sangeet Bhavan, Mohor di was elated. She said: 'Very good. Now there is no way that you can escape from Santiniketan!'She even added: 'After we are dead, it will be Mohan who will carry our legacy.'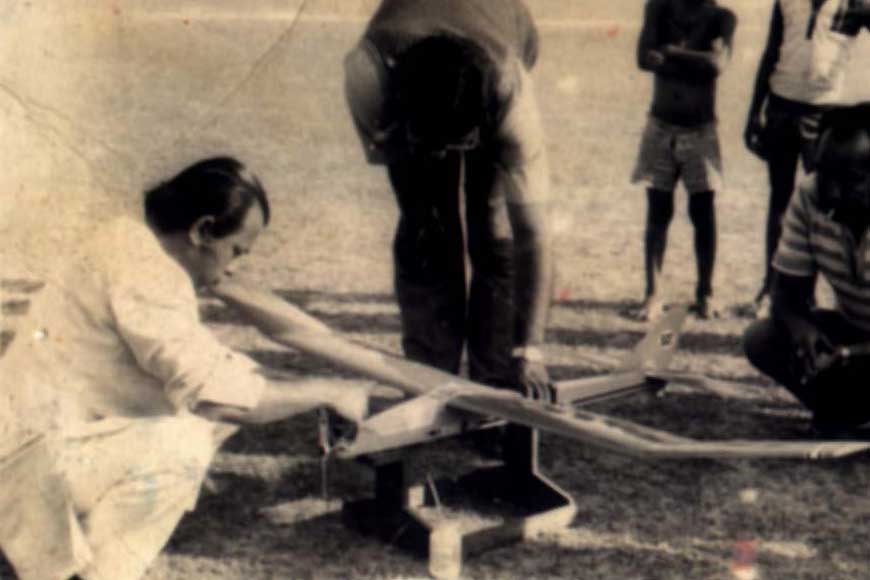 Ranadhir Roy
Often in the evenings, his two sons Bikram and Abir would sit for riwaz. On one such day as they were honing their skills and singing the song Aj hu na aaye sakhiri, Ranadhir Roy came. He told the boys that this was the very song he had taught to their father. Abir was curious and could hardly believe this and asked Ranadhir uncle to sing that song. He started singing and Abir said: 'Well our father sings much better than you!' Ranadhir uncle started laughing at this and since then he became their best friend. The boys used to call him 'Gaan Kaku.' On some evenings the boys used to ask their father to tell them stories. Mohan Singh had already learnt to read Bengali with his wife's help. He used to read out to his sons from Bibhutibhushan Bandopadhyay's Chaander Pahar. The book where the author mentions: 'A person's longevity is not the benchmark of his life's achievements. A person can achieve all in just over a year that another cannot in 10 years.'
Hardly did Mohan Singh know as he said these lines that his own son Bikram will soon be an example of the same.