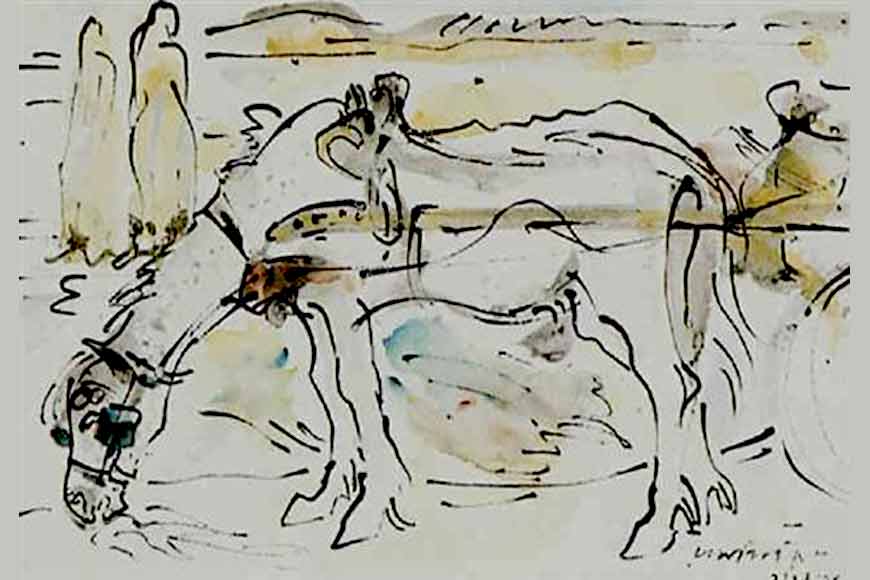 Somenath Hore
Ramkinkar was one of those rare geniuses whose excellent works have made him immortal. The youthfulness and senility of the twentieth century can be said to define him. His teacher Nandalal Bose was surprised at the dexterity of Ramkinkar and had once said, "Seeing his works makes me nervous."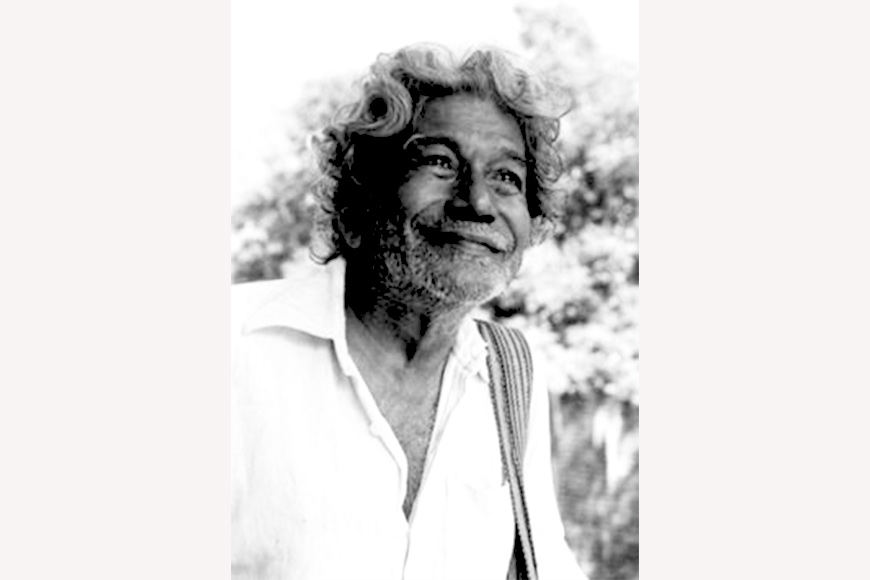 Ramkinkar Baij
I did not have the opportunity to see very many works by the European masters, but Ramkinkar's drawing stands among whatever I have seen so far. We do know of Leonardo, Michelangelo, Rembrandt, Lautrec, Degas, Picasso, or even older traditions like Assyrian, or an Egyptian artist. How is this Indian artist any lesser than them? His face of a lioness raises doubts about a comparable parallel. Sino-Japanese horses are great but Ramkinkar's horses are incomparable. They are not mimicry of the European works. They are not copies of the Chinese or Japanese ornate beauties either. These are souls of nature; they shine bright in their own individuality specialty. He did not require chiaroscuro to define the jaws that has capacity for deadly bites.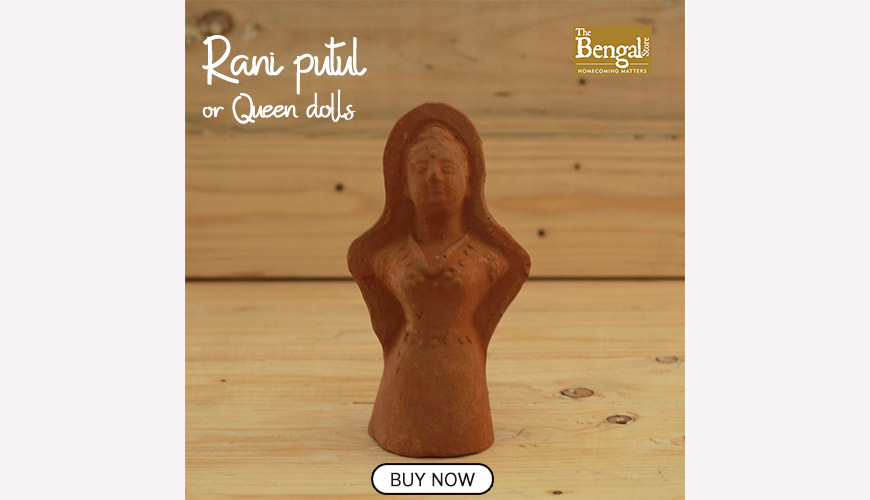 Tagore had once asked Ramkinkar to 'write the neck [of nature] like a tiger, in single attempt.' Ramkinkar has repeatedly incised his desired shape in a quick gesture on the picture support. I don't know, whether anybody else on Earth has done the same in the same way. I haven't seen any.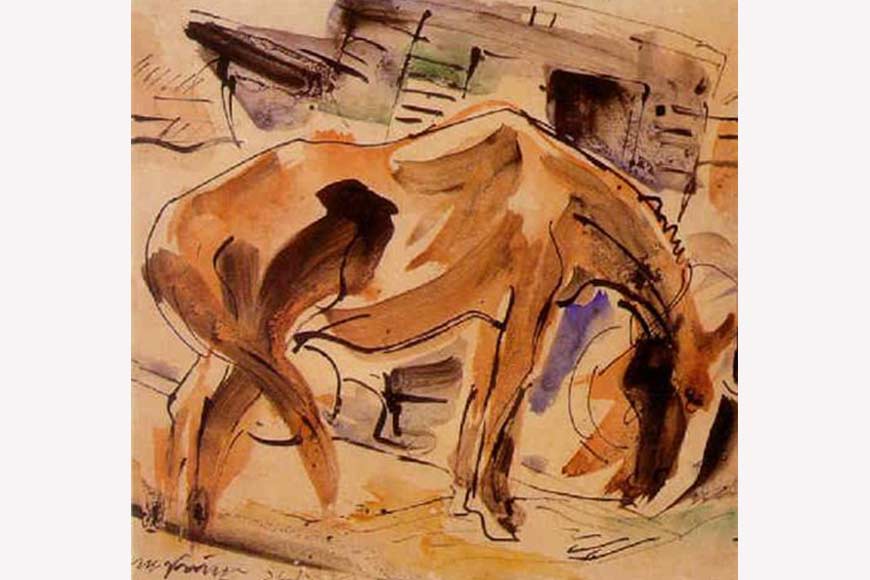 There are a few drawings of the nude. They are incomparable. No one can achieve these by trying. Like in the tiger's paw, pages after pages of drawing are strung together by an indefinable power. As if the art treasures of India, like the donor couple of Karle Caves, played in the hand of Ramkinkar. Who else could touch our soul with those few lines that wrap those women figures.
(Taken from 'Ramkinkar'; A Mukherjee & co. 1991)