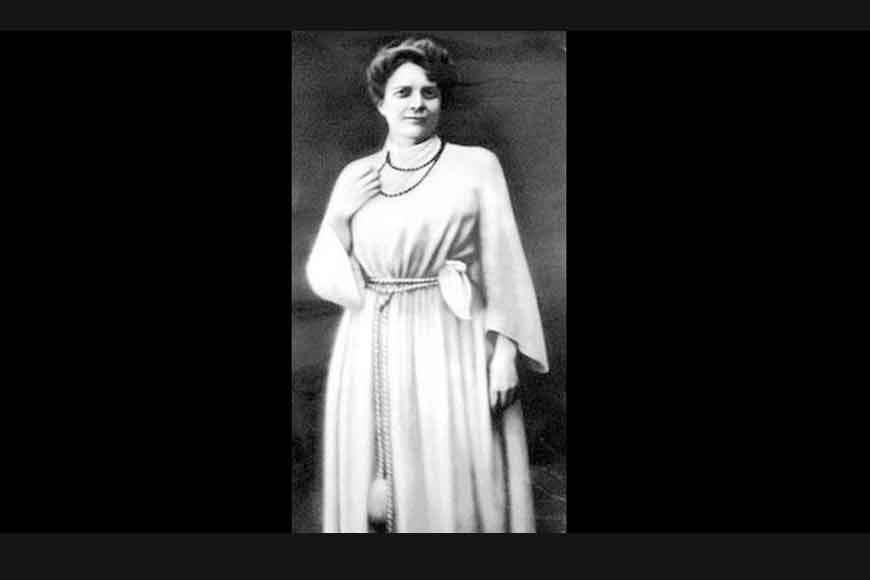 Swami Vivekananda often depended on one of his dear disciples Sister Nivedita to carry out his dreams. In 1899, Sister Nivedita was touring the country giving lectures on Vedanta and Hindu philosophy. Her speech on Goddess Kali, created waves amidst a packed audience at Calcutta's Albert Hall.

Nivedita was indeed surprised to have been invited to give a lecture on Kali. It also 'shocked' the educated elite class of Calcutta to whom Kali worship was associated with temple practices of sacrifice or goat slaughter. No one was even ready to chair the meeting as they somewhat boycotted firang Nivedita from lecturing on Kali Katha! Even the then principal of Vidyasagar College, N. Ghosh, who had previously agreed to preside over, backed out at the last minute. Nivedita, however, went ahead with her lecture.

Vivekananda was often criticised for his Kali worship, despite his belief in monotheism or Advaita. For him, making his foreign disciple speak on Goddess Kali was an equal challenge. It is said Vivekananda even went through the final speech script to ensure the speech would be a befitting reply to his critics. The curios elite crowd turned up in large numbers. Dr Mahendranath Sarkar, a well-known physician, agreed to chair the meeting, and raised provocative questions about why such regressive moves to worship the Kali were needed, leading to a fracas with a member of the audience calling him 'an old devil.' Sarkar did not believe in idol worship.

Beginning with a disclaimer that without a knowledge of Sanskrit or Indian history she was hardly suited to lecture on Kali, Nivedita declared her right as an English woman to publicly regret the vilification carried on by her countrymen of this religious idea. She said that instead it could be approached as a subject with a certain freshness of view, and by drawing comparisons with another faith. She went on to speak of the three aspects of the mother goddess—Durga, Jagadhatri and Kali—as embodiments of power and energy evolving to the final incarnation as Kali or Death bringing the ultimate freedom. "Religion is not something made for gentlehood . . . to refine is to emasculate it . . . God gave life, true. But he also kills. Let us face also and just as willingly, the terrible, the ugly, the hard."

The depiction of the naked and violent Kali went against the accepted notion of womanliness associated with the Hindu woman. But Nivedita explained, Kali depicted Maya, which was unreal, she had to be painted as the ideal non-woman. Her real existence lay in Brahman and by going beyond her present form, she had to be realized as Brahmamayi, so eloquently sung by the devotee Ramprasad. The lecture was so successful, that she was invited soon after, to speak on Kali at the Kalighat temple itself. At the second Kali lecture, which Nivedita delivered at the famous Kali temple of Calcutta in Kalighat on 29 May 1899, Vivekananda was asked to preside but declined. Prompted by Sarada Devi, he came to Nivedita the previous morning at six and stayed for a couple of hours to brief her.

He had already given strict orders about the lecture, where the audience would not be given chairs but would be seated instead on the floor around Nivedita, who would be on the steps with a few guests. He reminded her that she would also have to ensure that the European and the Brahmo guests removed their shoes and hats. The second Kali lecture was the same in the substance as the previous one at Albert Hall but it was followed by some explanations she offered to questions, that were raised. Drawing a comparison between the fearful image of Kali and the sombre, nearly sinister, visage of Mother Mary in Byzantine icon paintings, Nivedita spoke of the need to recognize that divinity lay beyond form.