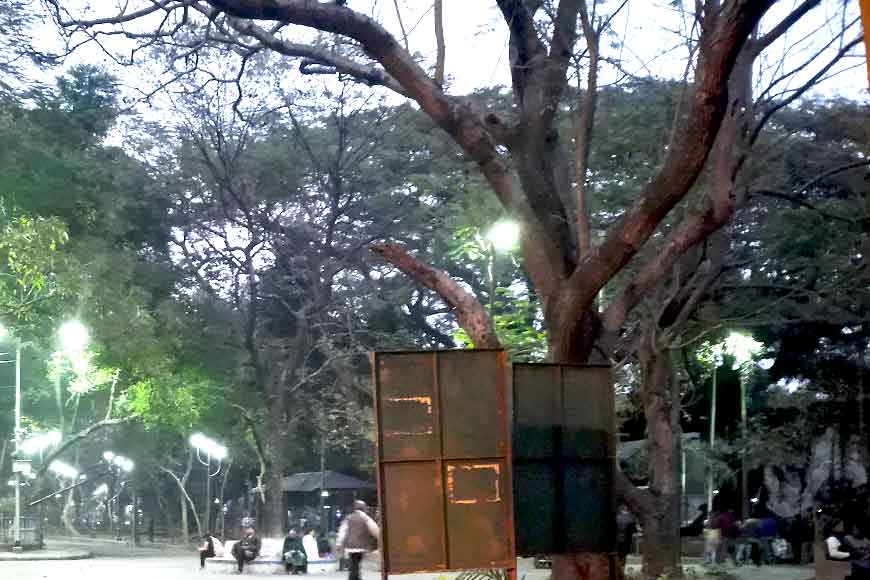 Shirish trees are not just huge, but they are one of the most formidable trees that adorned the Rabindra Sarobar area, the lungs of South Kolkata. Unfortunately, six such Shirish or Rain trees have got a fungus that have turned the trees dead in the recent past. Horticulturists have advised they need to be chopped down, else in the season of Kalbaishakhi, they might topple over, creating mishaps.
The roots of these diseased trees have loosened to a large extent and they might collapse any moment due to strong winds, during a thunderstorm. After the Forest Department gives a green signal, compensatory planting of the trees will be carried out and six saplings will be placed for every tree removed. The dead trees will also be auctioned, as the wood of Shirish is very expensive and the money will go to the KMDA account.
Fungal infection is a big challenge to trees of the Lake area. Though saprophytic fungus is important for plant nutrition, several trees in the Rabindra Sarobar are affected by parasitic fungi that are harmful for trees. The authorities should immediately look into the matter as how to control these fungi before they cause deadly damage to the rich flora of Kolkata's Rabindra Sarobar.