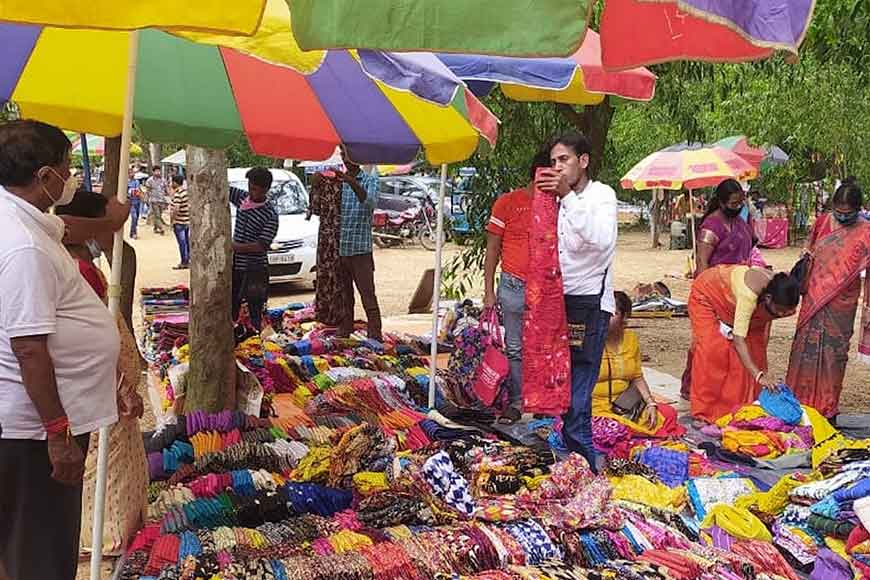 Acacia auriculiformis, or auri, or earleaf acacia, or earpod wattle, or northern black wattle, or Papuan wattle, or tan wattle, or akashmoni in (Bengali). All these are names of one and the same plant. And yet, how easily the name 'Sonajhuri' rolls off the tongue. This is the name that Rabindranath Tagore invented for the beautiful acacia tree, which grows wild in Santiniketan, to the point where it has almost become a symbol for Tagore's dream township in Birbhum district.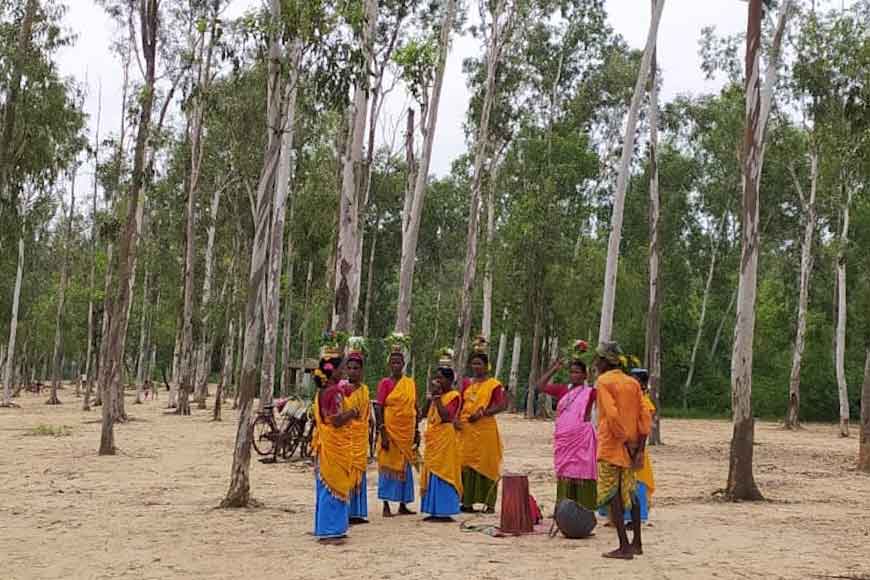 For most Bengalis, therefore, Sonajhuri equals to Santiniketan equals to the famed Sonajhurir Haat, the weekend 'haat' or bazaar which has long been a must visit for tourists and locals alike. Happily, the bazaar has reopened post-lockdown, and visitors are once again welcome.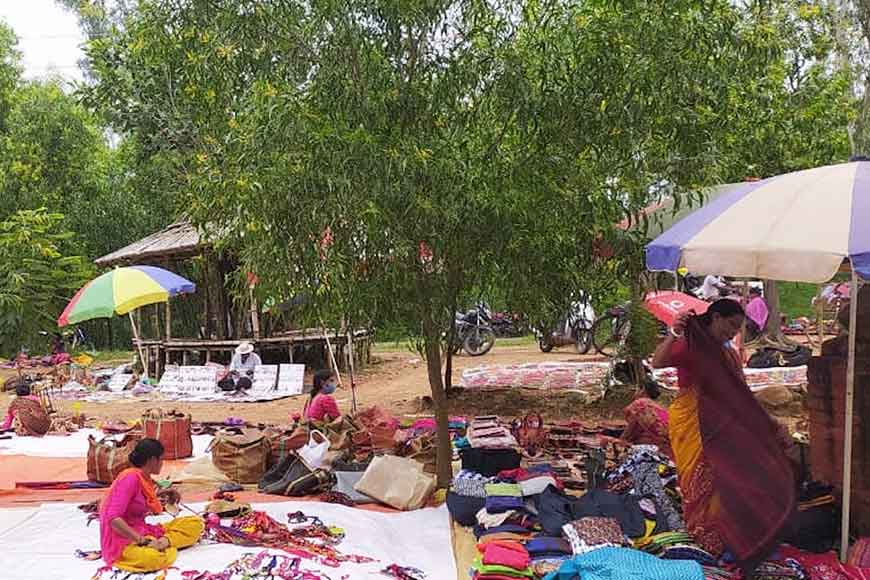 Properly speaking, it should be called the Khowai Sonajhuri Haat, owing to its location in the dry Sonajhuri forest in Bolpur in Khowai-Santiniketan. This forest of golden blooms is in itself a fairly unusual natural feature, its growth encouraged by the red laterite soil found commonly in Birbhum, and bordered by the shy Kopai river. Tagore was so moved by the beauty and serenity of this forest that he featured it in several of his compositions, right down to the iconic poem 'Amader Chhoto Nodi', an ode to the Kopai.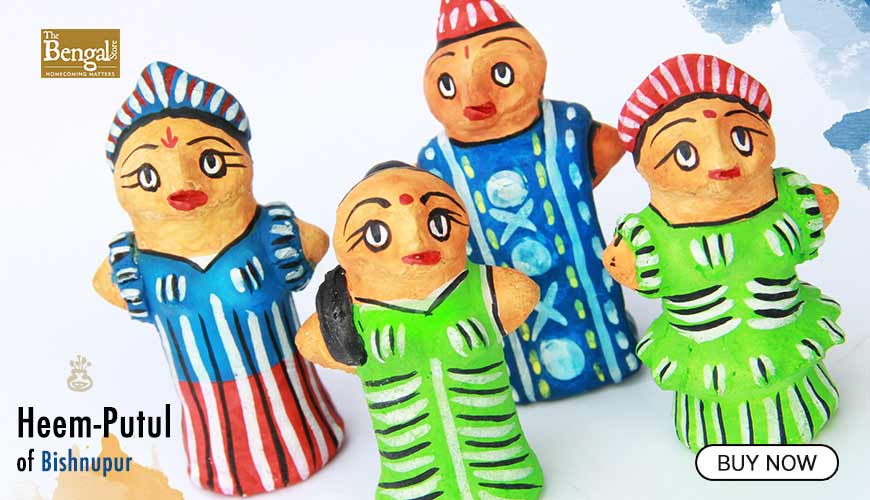 So this is the setting for the vibrant, riotously colourful Saturday bazaar, where artisans from Santiniketan and its surroundings sell their art, sitting at their makeshift stalls in the forest. Vehicles are not allowed inside the haat, so the clean, dry forest is probably as pristine as it used to be when Tagore walked through it.
The variety of artefacts on display is truly astounding, and we challenge you to come away without lightening your pockets! Among the sellers are several tribal artisans, whose unique creations are an attraction in themselves. Also keep a look out for the batik prints, and the stalls selling musical instruments, particularly the 'ektara', the traditional instrument of the Bauls, the wandering minstrels of Bengal. In fact, you will find Bauls performing at the bazaar, and once again, we challenge you not to join them!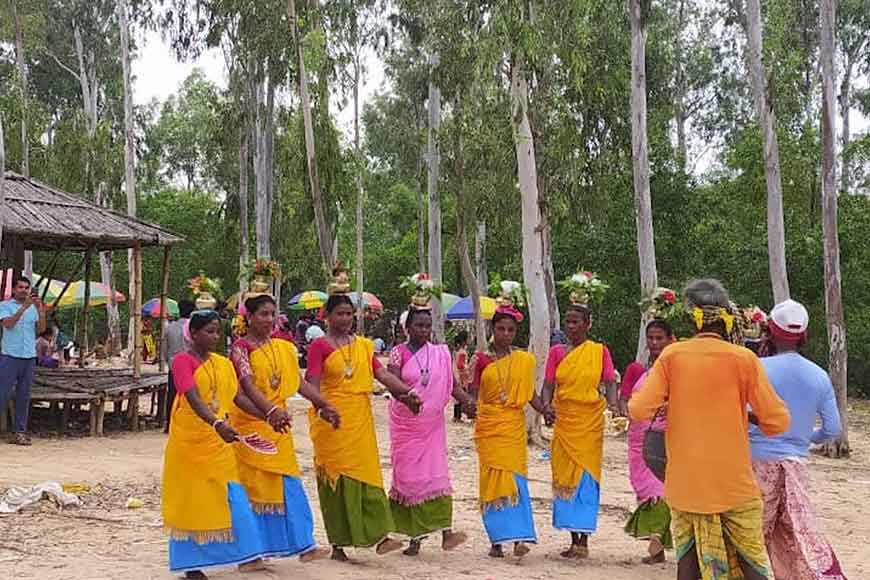 You should enhance your Santiniketan experience with a stay in either the Shantobitan Tourism Property (earlier Santiniketan Tourist Lodge), or the Rangabitan Tourism Property (earlier Rangabitan Tourist Complex). Both run by the West Bengal Tourism Development Corporation Ltd (WBTDCL), they are beautifully designed, in harmony with their surroundings, and offer a refreshing addition to your trip.
Given the pandemic conditions, a Kolkata-Santiniketan road trip is your best bet. The roads are in excellent condition, and the distance is approximately 160 km. For bookings and other details, do contact:
West Bengal Tourism Development Corporation Ltd
DG Block, Sector-II, Salt Lake
Kolkata 700091
Phone: (033) 2358 5189, Fax: 2359 8292
Email: visitwestbengal@yahoo.co.in, mdwbtdc@gmail.com, dgmrwbtdc@gmail.com

Story Tag:
Santiniketan, Sonajhurir Haat