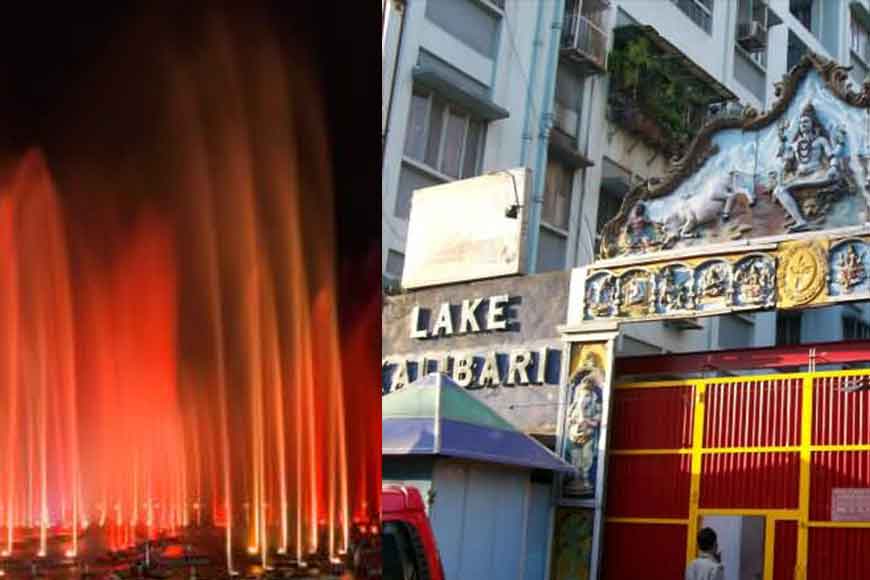 Southern Avenue has always been known as the green paradise and lungs of South Kolkata with innumerable trees lining the avenue and the Rabindra Sarobar at the centre. Now a new feather to its cap, a new attraction. A park with musical fountains will soon come up in the middle of the road just opposite to Lake Kalibari to enhance the beauty of the locality. The space was handed over to the Lake Bari trustee board by the Kolkata Municipal Corporation who helped in revamping the space and transforming it into a peaceful refuge for the inhabitants of the city.
KMC along with the temple authorities have jointly built this 8000 square feet park, now named after Haripada Chakraborty and will be soon open to the visitors after the Lok Sabha polls are over. This would be like no other ordinary park. It is the first initiative of setting up vertical gardens, to save spaces. Trained horticulturists have made the best use of space by planting herbs and shrubs. Arrangements have also been made to set up rainwater harvesting at the park which will provide water required for the fountains. The rainwater will also help in protection of the structure of the fountains from rusting as the groundwater of the area has a rich content of iron.
The musical fountains will be playing devotional and patriotic songs and the musical show will be open to visitors from 6:30pm to 9pm. Various other decorative structures have also been set up like the pathway carved by tiles and grass and murals. Water tubs for birds flocking in the evening have also been arranged. A makeshift operator's room will also be available at the park to make sure that the fountains function smoothly. The Kalibari authorities have plans to set up a Panchabati Garden consisting of gigantic banyan trees. The beautification of the new park has reached completion and will be inaugurated by the end of May. The next time the cacophony of the city suffocates you, you can visit the new park and spend some time in utmost solitude.