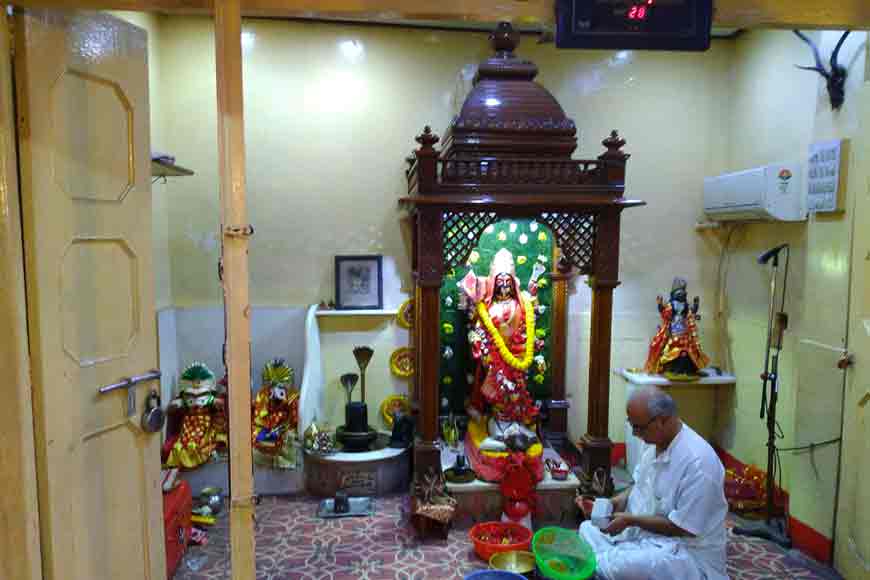 If Kolkata is all about Kalighat Kali Mandir and Dakshineshwar to tourists, it is also about smaller, quaint Kali baris to the residents of this City of Street Temples. The epitome of feminine manifestation of Shakti is none other than Kalika. This fierce, demon-devouring Goddess is the divine protector of mankind, destroys all evil forces and is a celebration of darkness and destruction. Different incarnations of Parvati are worshiped in various parts of the country, but Kali is the aradhya devi of Bengal. Many even say that the ancient name of Kolkata - Kalikata was inspired from the name of the Mother Goddess herself. There is no dearth of Kali temples in and around Kolkata. Among these, Lake Kali Bari is one of the most significant one, specially to people of South Kolkata.

Located in Southern Avenue, Lake Kalibari is a popular religious seat established around 60 years ago by Haripada Chakraborty in 1949. Back then, it was known as the Shree Shree Karunamoyee Kalimata Mandir after the deity 'Karunamoyee.' Later, the name changed to Lake Kali Bari derived from the famous Lake of Southern Avenue, primarily owing to word of mouth. The management of the temple is under Karunamoyee Kalimata Trust.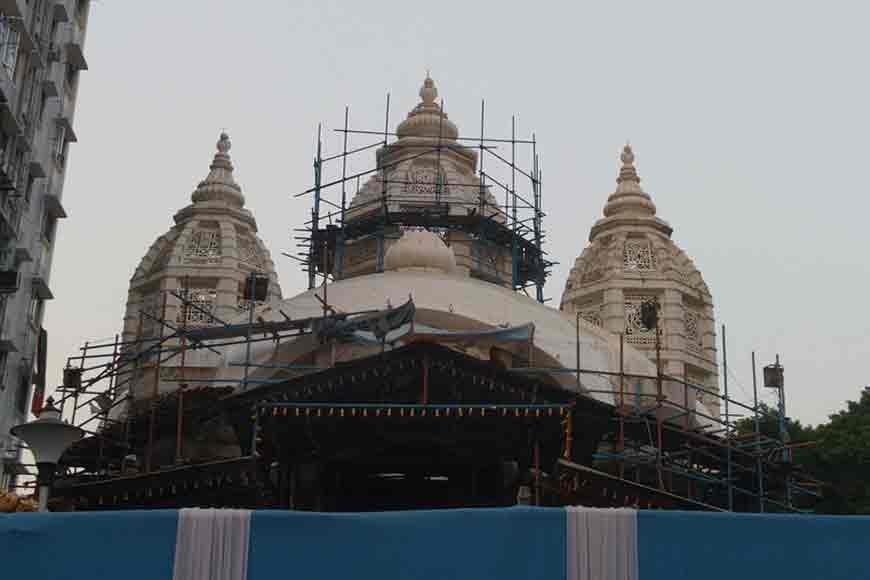 To make sure that mankind receives solace, Haripada created Panchamundi's Ashan (a seat of five skulls) which still exists within the temple. Lake Kalibari offers a unique sense of tranquility and is a favourite place of worship among Kali devotees. The history behind Lake Kali Bari is highly interesting. Haripada Charaborty had an ardent devotion for Maa Kali and spent most of his time indulging in spiritual sadhana. Back then, he was also known as Gurudev by many. It is said that Maa Kali appeared in a luminous radiance in the thatched hut of Gurudev Haripada Chakraborty. Thereafter, his mind and soul blossomed in the divine light and he constructed the seat of five skulls for performing 'Tantra Kriya' for the well-being and salvation of mankind. His devotion for Kali was noteworthy and his entire life was dedicated to a vast Karmayagya.
Among his various disciples, Nitai Chandra Basu was noteworthy. He spent fifteen years at Haripada's service and used the best of his sources to form a definitive temple plan with the help of Padmashree Achyut Kanvinde. The bigger and grand temple is still under construction and has not been completed because of capital crunch. The plan includes community hall for social and religious reasons, conference rooms for exchange of cultural and religious matters, free medical center and free help-service.
Be it a regular day or festivities, Lake Kali Bari is always full of devotees. "Of all the Kalibaris in the city, it is probably the smallest but the treatment doled out is also very personal. From the flower vendors to the priests, warmth oozes from the entire ambience once you enter the temple premise. There is no rush to finish your pujo as seen in some of the famous Kalibaris. One can stand as long as they want and even offer 'anjali' which is conducted every 15 minutes on Tuesdays and Saturdays. And it is my personal belief that the Goddess that resides in Lake Kali Bari is the most potent of them all," said Ankita Chatterjee, a frequent visitor of Lake Kali Bari.