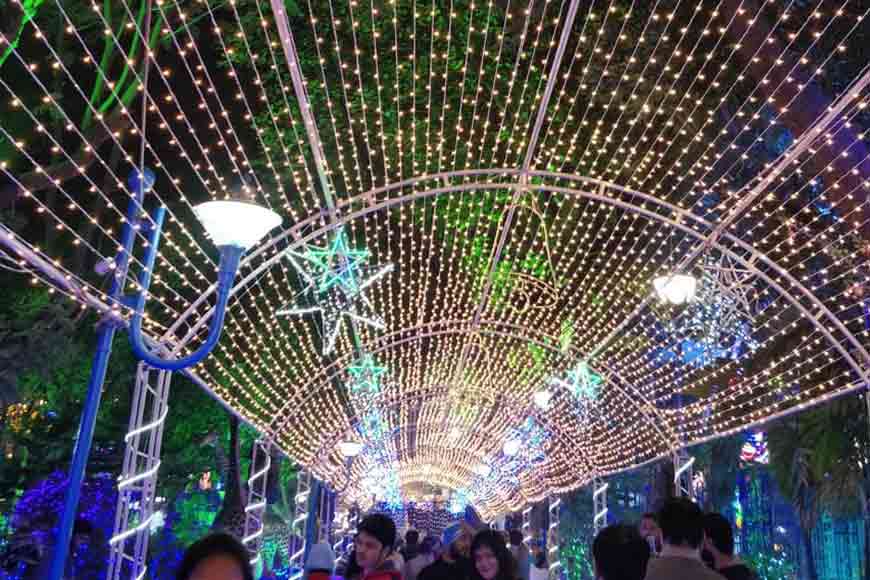 Even though Santa Claus lives in the North Pole, he undoubtedly loves Kolkata a lot and makes it a point to descend on the City of Joy every Christmas, hitting the streets in a new avatar. Kolkata hosts one of the largest Christmas carnivals of India every winter, celebrated with the same fervor and enthusiasm, that Durga Puja brings to the citizens every autumn. Kolkata's iconic hip and happening Park Street, that has a British legacy with its colonial charm of old- world restaurants, hotels, pubs and renowned schools is the venue for the grand Kolkata Christmas Carnival. And true to its rich historical past, the Happening Street of Kolkata turns into a mesmerizing paradise with a glitz of lightings and sky lanterns.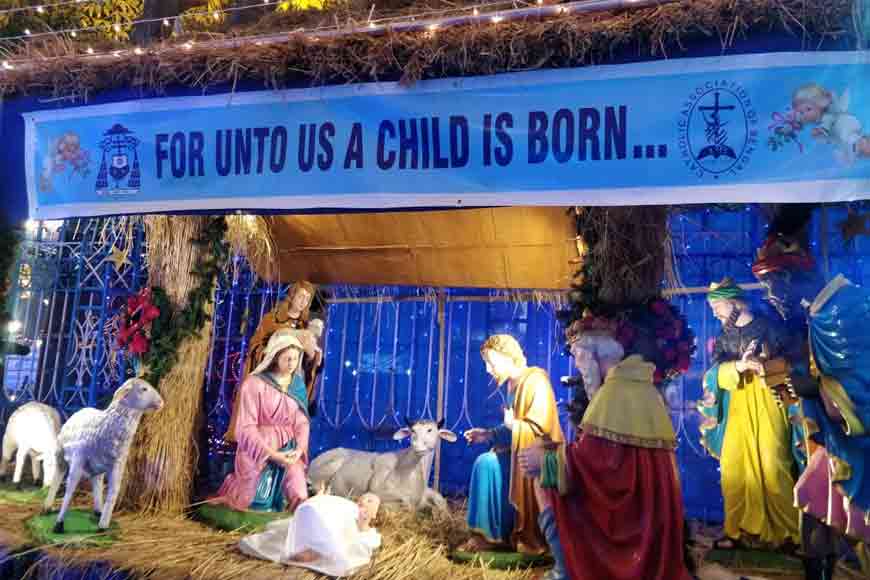 The carnival last year started with West Bengal Chief Minister Hon'ble Mamata Banerjee lighting the candles of a towering X-mas tree. Keeping in mind the secular fabric and ethos of Bengal, Kolkata has always been the hub of festivals of all religions, caste and creed and the best part is how citizens across religious boundaries celebrated this Christmas carnival and festival in a bond of togetherness.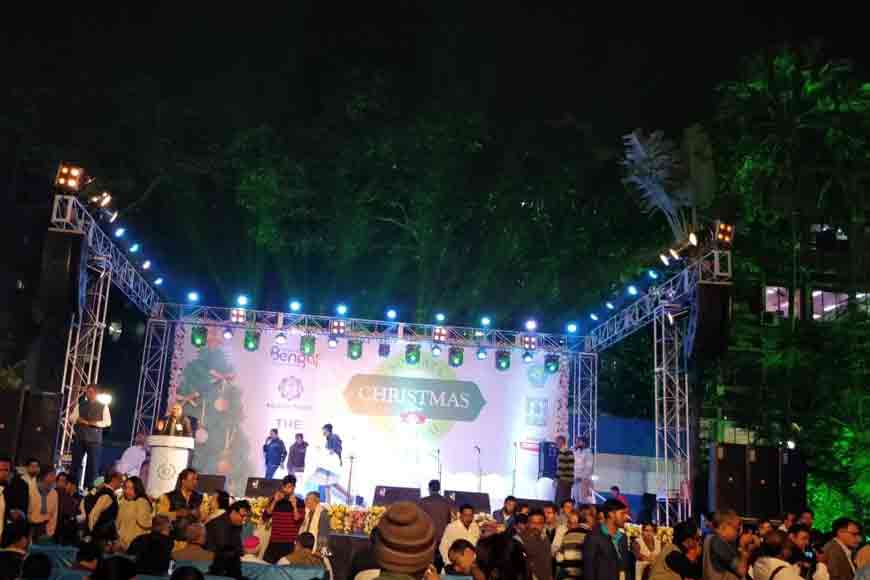 Because of its close colonial past and being the capital of British India for a considerable period, Kolkata has always celebrated Christmas in a style retaining its individuality. Thanks to our chief minister's vision, the Christmas Carnival on Park Street is a grand affair these days, where people from across the globe participate. Last year, Allen Park and the whole of Park Street was decked up with lights and vibrant, colourful stalls, many of which were run by NGOs and underprivileged children and women. After all, Christmas is also a festival of 'giving.'
The lighting of the candle was followed by blessing of the Crib by Most Reverend Thomas D'Souza, Archbishop of Calcutta. Michael Shane Calvert and Rt. Rev. Dr. Prabal Kanto Dutta read out Christmas messages. The star attraction of the show was a string of Christmas Carols, sung by various choirs of Kolkata, including the Archdiocesan Bengali Choir, Christ Church School Choir and Scottish Church College Choir, that set the Christmas spirit alive!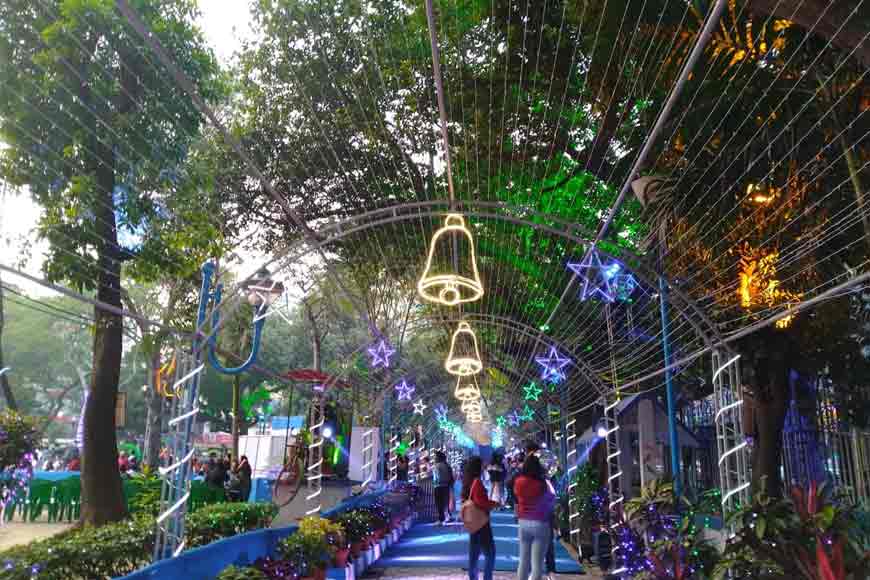 Hundreds of city dwellers as well as many tourists from various districts, other Indian cities and international tourists got a chance to groove to some live music by none other than Kolkata's western music stalwarts including Usha Uthup, Shayne Hyrapiet, Rodney Rodriques and band Krosswindz. The cold winter evenings surely warmed up to the electrifying performances and yummy delicacies served at the stalls of Allen Park.