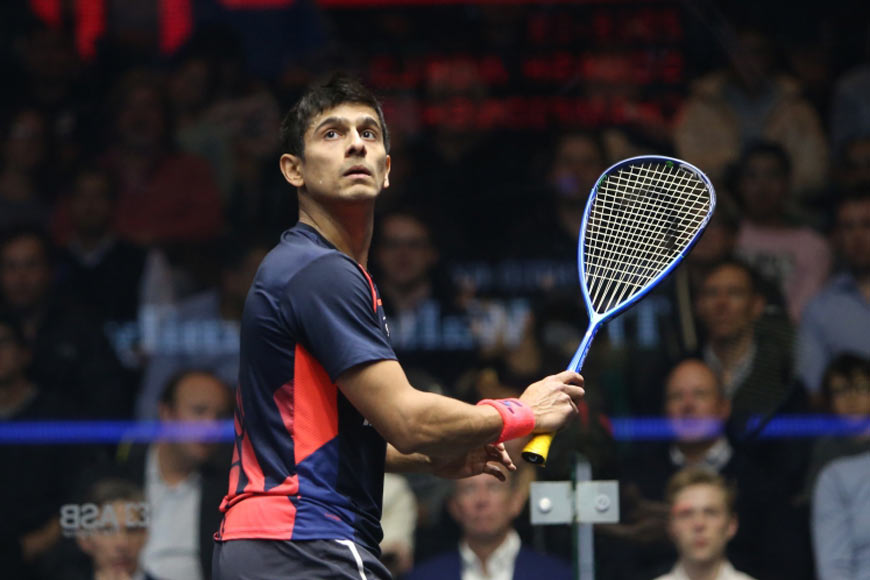 He has not just made India proud at the Commonwealth Games, but has created history by becoming the first ever Squash player to win a medal for India at the Commonwealth Games. Saurav Ghosal, the boy from Kolkata, who completed his schooling from Alipore's Lakshmipat Singhania Academy beat his opponent.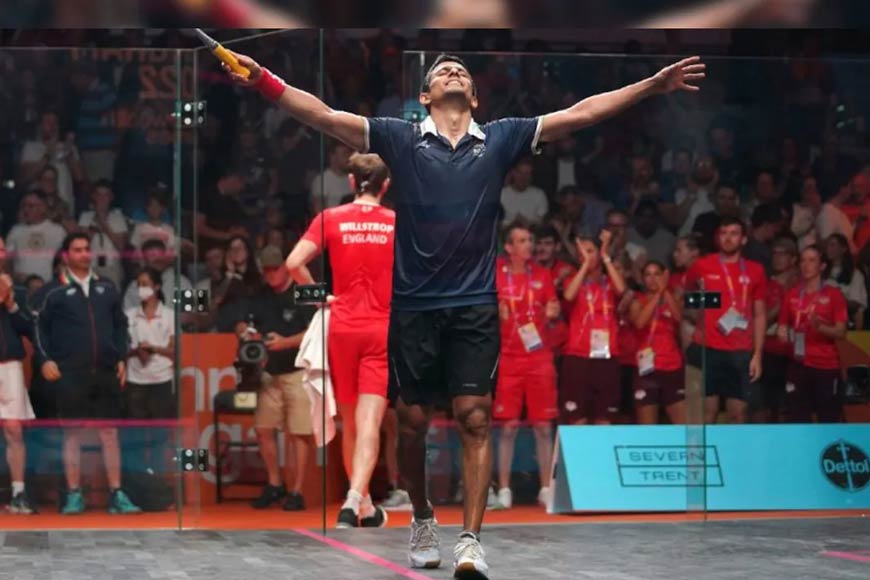 While he spent his school days in Kolkata, Saurav later moved to Chennai to train at ICL Squash Academy under Major (Rtd) Maniam and Cyrus Poncha. Then he went to Leeds to be trained by Malcolm Willstrop at Pontefract Squash Club in West Yorkshire. But Saurav's love for squash started at a very early age. He started playing squash in his hometown at the Kolkata Racquet Club. He has numerous firsts to his credit. He is the first Indian to be ranked junior World No. 1, the first to bag the junior National championship three years in a row and in December 2006, he won the country the first medal in squash in the Doha Asian Games. His first major title was the German Open (U-17) in May 2002 and he won the Dutch Open two months later.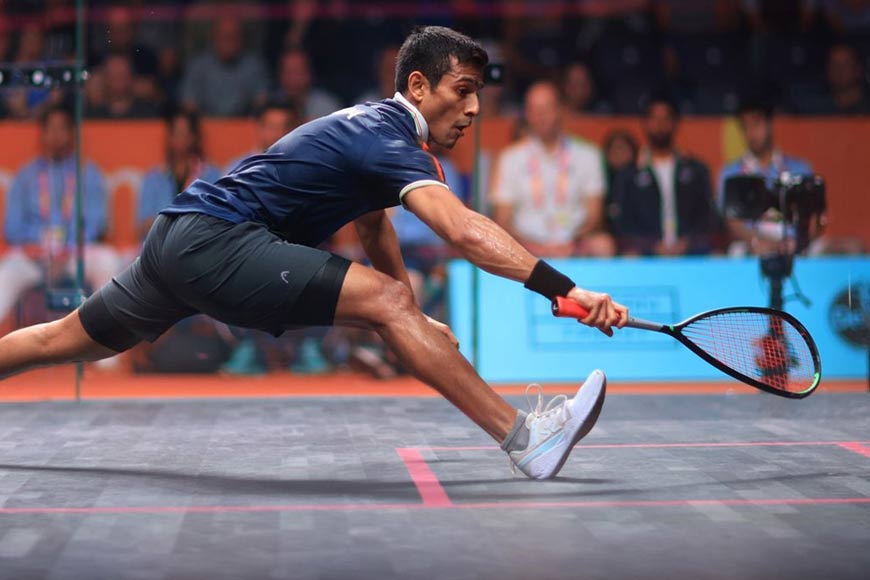 In 2013, he became the first Indian squash player to reach the quarterfinals of the World Championship. In 2014, he won the silver medal (individual singles) in the 17th Asian Games at Incheon. He even led the Indian Squash team to its first ever Gold Medal at Incheon. Saurav has always been a fighter and in the final, he bounced back from a game down to eke out a 6-11 11-7 11-6 12-14 11-9 win over former World No. 7, Ong Beng Hee in a gruelling 88-minute clash to give India a healthy 2-0 lead. He is also the first Indian player to claim a place in the world's top 10.
Ghosal's promising career, given credence when he won the British Junior's title in 2004, has seen its ups and downs. He has won titles across the world but when it came to the big one, he always slipped. As he said after the win: "A medal at the Commonwealth Games was the gloss missing from my trophy cabinet." And now he has that too. None will forget how three years ago, Saurav Ghosal was in a battle with the Egyptian known as 'Beast'. Mohamed El-Shorbagy was the current World No 2 and Ghosal was in the fight of his life at the World Championship quarter-finals. He ended up taking El-Shorbagy to five games and 85 minutes later lost on the softest of backhands. The final score read 11-5, 9-11, 9-11, 12-10, 10-12 but it was that last point in the last game that always rankled Ghosh. He later spoke about how had he hit the ball slightly softer, or harder, then his Egyptian opponent's return would have hit the tin and that point could have changed every narrative about his career.

Ghosal had the chance to change how his history read once again when he took on World No 2 New Zealand's Peter Coll. By the third game, Ghoshal had emptied his tank out, trying a variation of shots against his Kiwi conqueror. Winning a singles medal at the Commonwealth Games had been his goal since long. His confidence going into the 2018 Gold Coast event was sky high. Talking about his preparations, Ghosal had told journalists at the time that he was scheduling his events before the Games in such a manner that he would get a week or two's worth of rest before pushing his body again. But a shock exit in the first round meant that his dream of winning a Commonwealth medal was looking bleak. But four years later and the leadup to these Birmingham Games was different. Ghosal silently went through the field, easing past Sri Lanka's Shamil Wakeel 11-4, 11-4, 11-6. His first match of the CWG was a perfect warm-up session – a three-game quick turnaround that allowed him to conserve energy for tougher rounds later into the tournament.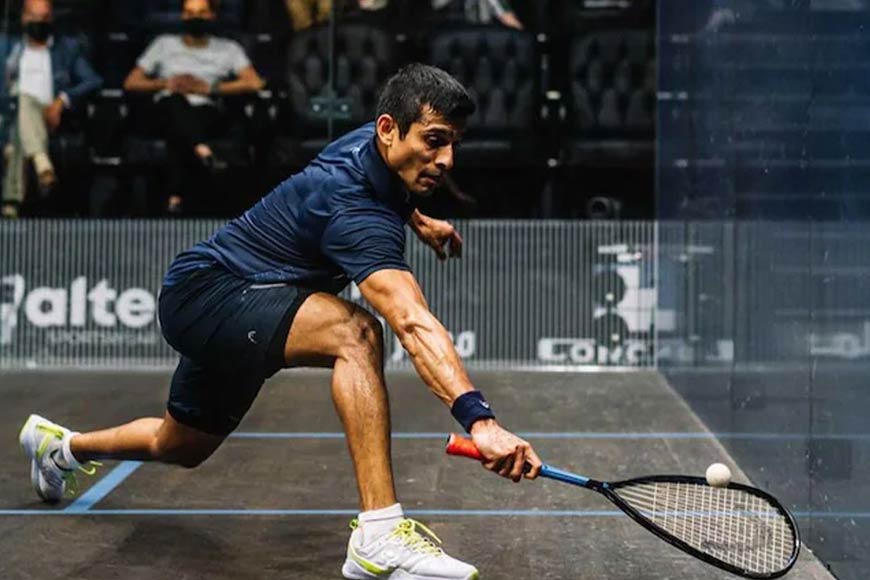 Ghosal then stuck to the script, beating the Canadian National champion and World No 62 David Baillargeon 11-6, 11-2. 11-6. It was only in the Round-of-16 against Greg Lobban that he finally dropped a game. But the World No 34 from Scotland had to succumb, culminating in a semi-final match against Coll.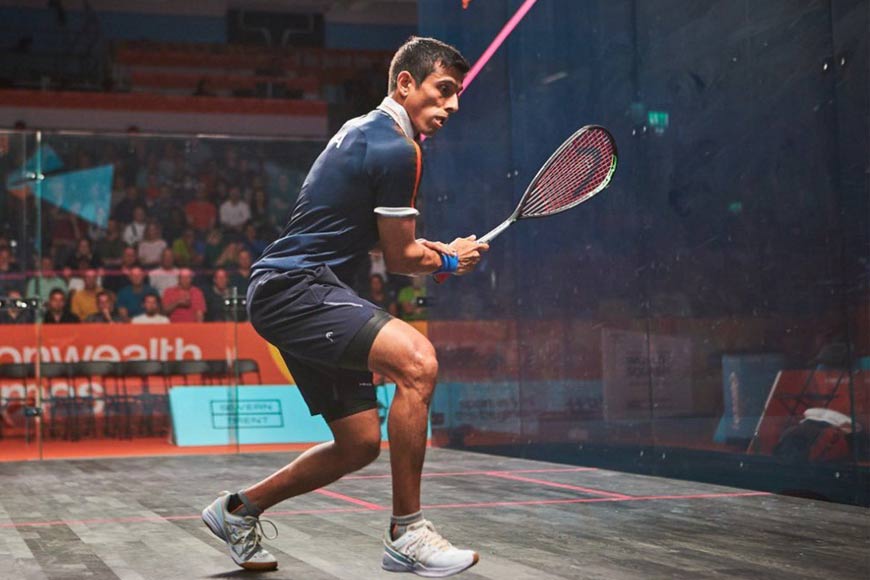 After the loss to Coll, Ghosal went into the bronze medal match against his long-time friend Willstrop. On the side-lines of his epic victory Ghosal acknowledged the moment. He went into a corner and wept. A few moments later he scaled the barricades and hugged his wife. He even acknowledged Willstrop's influence in his life when he said, "He's my best friend in life but to do it at this stage, winning India's first individual Commonwealth Games medal in squash". Ghosal finally made it and made all Indians and Bengalis proud.