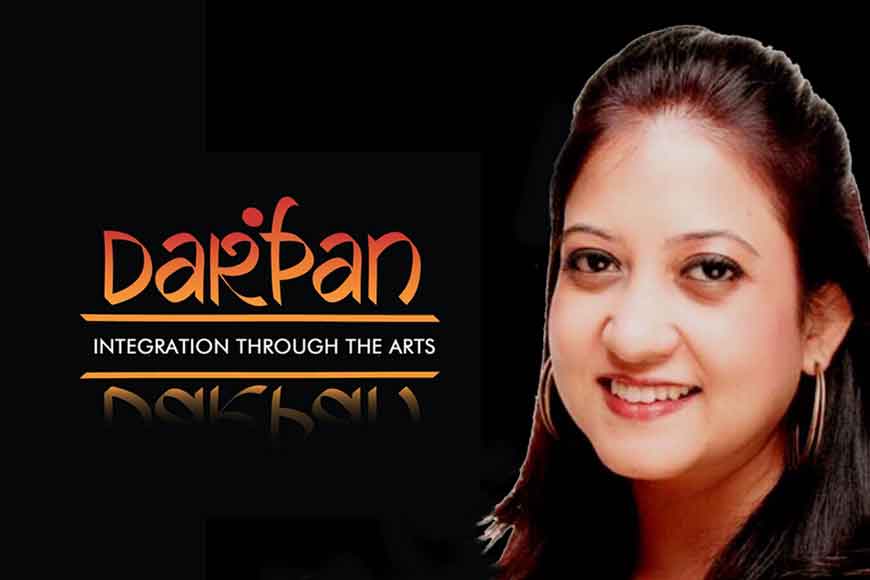 She survived alone in one of the most expensive cities of the world --- Singapore. She struggled alone against a disastrous marriage and the usual apathy of a patriarchal society, as well as an alien land. Today, Sreyashi Sen is the managing director of Darpan, the first ever platform promoting good, independent, content driven Indian and Bengali cinema in Singapore and beyond. She gives a candid interview to GetBengal on her inspirational journey
• What inspired you to take up this unique business venture?
I grew up in a family that was always inclined to art and had closed links with the film industry. It was more about the inculcation towards finer things in life that my parents instilled in me. I went to Singapore in 2002 and developed an interest of bringing a community together for a common cause. I wanted to bring Bengali cinema to Singapore which was quite a rarity in 2004-2005. There were a few generic film festivals where old films were shown. But Bengalis there were deprived from enjoying the new wave in Bengali cinema after Satyajit Ray and Ritwik Ghatak. It was kind of crazy whim which inspired me to take this up. Darpan started as a first film festival that brought Bengali cinema internationally with about 9-10 films. I was recommended as a member consultative panel for the Singapore Media Development Authority that opened my eyes and helped me to understand the intricacies of South Asian Media and Cinema. The entire universe seemed to be conspiring to give wings to my whim.
• How was the journey?
I had relocated to Singapore on work and because of my married life. The marriage did not last but the work did. It was a tough yet daunting journey. I was married to a private banker and the world is flaky and superficial and was all about glitter and high-end parties and a lot of money being flashed around. I was balancing that with a starkly different professional community work. I was crippling with my inner sense and what my outer being had to be. I was instilled with a value system to appreciate finer things in life. The first year had torn me apart. I started looking within gradually. I was also posted in Sri Lanka post Tsunami which was like an evolution of of my soul. I have seen the worst of devastations, which made me rethink about my principles. This helped when I walked away from my marriage after returning from Sri Lanka. I started from scratch with an indomitable self-belief and an agenda for rebuilding my life.
• How did you survive all by yourself in a foreign land as a woman entrepreneur without any support?
It was very difficult. I did not have much in my account when I opted out of the marriage. I had a job, but I did not know whether the job would last. I moved onto sharing an apartment, have had financial struggles and had to tide over those.Even when I was going through a divorce, my mother wanted to come but I wanted to deal with this alone. There were days when I had given up completely because I hardly had people to bank upon in a foreign land. The seclusion I faced after I became single, provided me with a finer understanding of life without making me bitter. People who have been tough to me have been my biggest teachers. Somehow, the universe always looked out for me. Being tough was my only chance. Today, when I look back, the financial struggle is not there but the struggle as a woman is still there.
• What were the challenges you faced?
There were days when I did not have enough food to eat. I walked from my marriage with almost zero bank balance. I struggled to pay my bills, been cheated in business and faced a lot of struggle and legalities. The only thing I could cash on was my self-belief. I was in between jobs, taught for a while and that is when the idea of Darpan occurred to me. It was tough because I got to see the true colours of people. It taught me the bigger lesson of life- 'You are the only one for yourself.' Even when I started the business, I discovered my roots, the people who would be there by my side and discovered my value as a woman. Darpan started as a film festival that gave rise to distribution and a private limited company thereafter. Despite the enormous struggle, I managed to survive because of a transparent country like Singapore.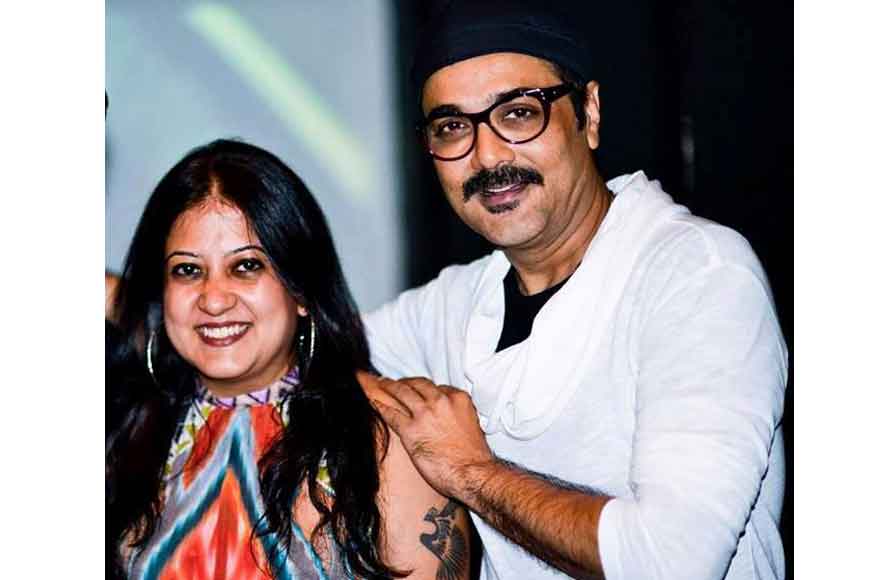 • Do you think women entrepreneurs are subjected to more challenges than their male counterpart?
Of course. The gender discrimination is still prevalent. The world cannot accept us being firm. I often have to wear the hat of a ruthless, firm entity. I wonder why does the world label me a woman entrepreneur instead of just an entrepreneur? The gender difference is always there. You are often not taken seriously and expected to mould yourself if you are a woman. At the same time when you see people recognizing your work regardless of gender, that is truly rewarding.
• How did you get about distributing films?
When I started Darpan, people told me that it is a stupid idea because distribution was a patriarchal concept and the idea of bringing independent Bengali cinema to Singapore was utopic. People often expected me to compromise with my position to bring in films. But I stood strong and kept proving my mettle. The film that I have chosen to promote from the initial years to even today, have had the strain of content messaging which is of a social benefit. Today, we are in a place where regardless of the films we bring, the audience has a belief that the content will be good. It took time to build that. I am luck that the bigger chains supported us because they could see the path that Darpan had. Today, Darpan is one if the biggest distributors of art house and South Asian content and I am the only woman distributor in South- East Asia in the male dominated world of film distribution. It has taken the life out of me, but I have not stopped believing. We also intend to get into producing content soon.
• What has been the biggest takeaway from this journey?
The biggest takeaway is courage. The courage that helped me to move forward was not about being unafraid. It is about being afraid and still going ahead and doing it. I am not fearless, but that fear is my strength. A good idea could be meaningless if you do not have courage. The other takeaway is not giving up on yourself because 'you are all that you have.'
• Do you intend to come back to India and do something here?
Coming back for good is difficult because I am a Singapore citizen and I am doing a lot of work here. But I have never been away from India. I still think that Bengal is the finest places of India in terms of artistic recognition. My roots lie there. I intend to spend more time in Bengal because I see great potential in India, Singapore and South East Asia co productions and collaborations. I'll continue to bring South and South East Asia close, no matter where I am based geographically.
• Your message to women who want to work independently?
A woman is strong because she is imperfect. The other motto would be a quote from Richard Bach which is a philosophy I follow- "You are not given a wish without the power of making it true." So never stop believing in that power.