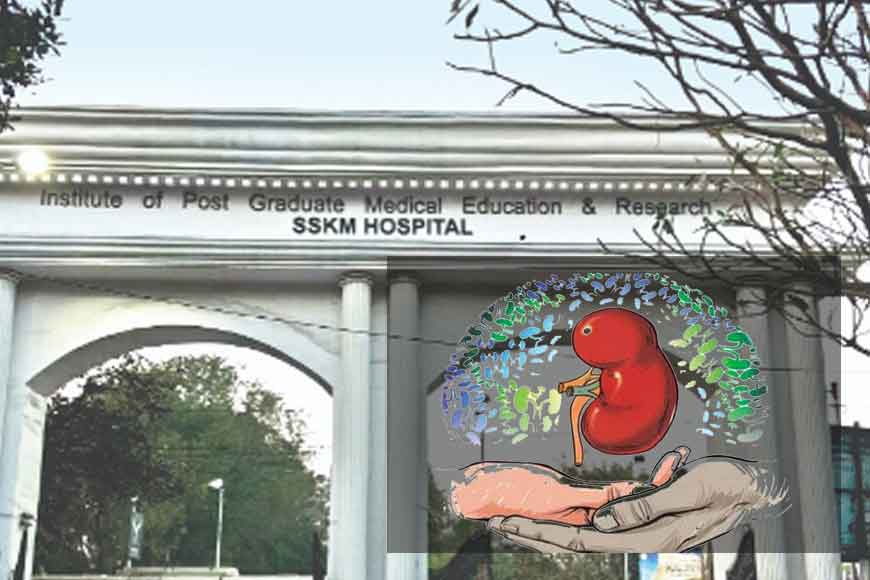 Kolkata's SSKM Hospital will soon be the new one-stop organ donation and transplant centre and that too at a low cost. This hospital is coming up with a huge operation theatre which will provide every facility for transplanting different organs and giving a new life to patients. The sophisticated operation theatre is being built in the six-storied Urology-Nephrology Department of this hospital.
The work of the proposed eleven-storied Uro-Nephro building is almost complete. The Department of Urology has already shifted to the new building. The Department of Nephrology will also be shifting soon. Three table-based operation theatres on the sixth floor of the building is primarily meant for kidney transplant. A proposal has also been submitted for specific unit and individual department for all types of organ replacement including liver, heart and lungs. Doctors of this unit will only be allotted with the responsibility of replacement of organs.
World-class equipment is being bought for this operation theatre. The 'Regional Organization for Organ and Tissue Transplantation' is also providing some. Post-operative ICU will also be situated in the sixth floor. SSKM is a pride for the city of Kolkata, specially for patients who cannot afford to be treated in the private hospitals. SSKM performs around 45-48 kidney transplants in a year through live donors. There have been 23 kidney transplants in 2018 alone. The rate of kidney transplantation will increase with the help of this operation theatre. So long there was hardly any government hospitals with world-class facilities for organ transplant operations, though there are enough skilled doctors in the city to help in such cases. But with the SSKM coming up with such a specialised department people of Bengal will surely be benefitted to a large extent.