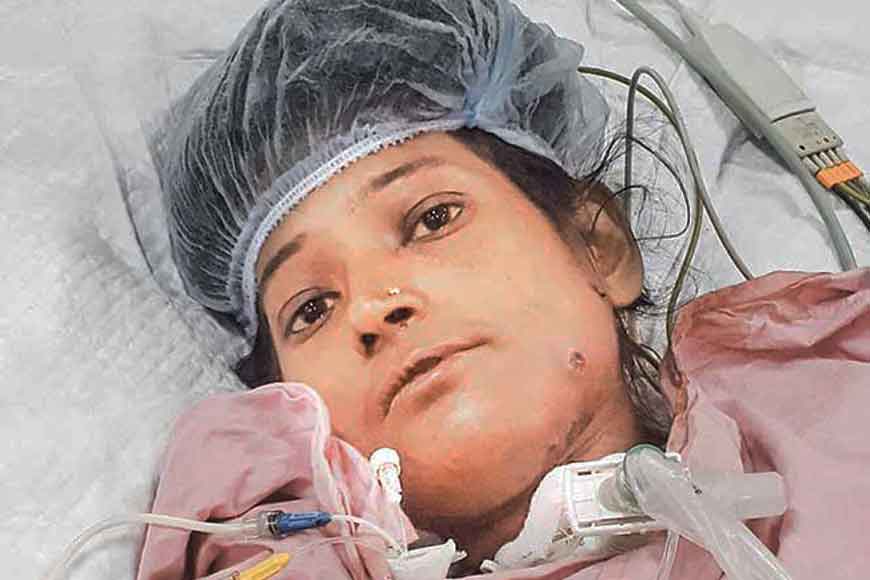 Who says government hospitals do not perform rare feat? Atleast Bengal's government hospitals are today equipped with state-of-the-art machines and facilities and also with the best of doctors. No wonder from successful organ transplant to the rare feat of bringing back a comatose woman to life, state government hospitals are hitting headlines on and off.
This time Tollygunge's MR Bangur Hospital created magic. A brain dead patient recently came back to life breaking every possible medical record. Her pulse rate had come to a standstill. The amount of oxygen in the blood was so low that it could not be recorded in the pulse oximeter. The family of the patient had almost lost all hope, but doctors refused to accept defeat and simply did not give up. They opted for the last resort- CPR, tracheotomy, ventilation to bring the patient back to life and the result was nothing less than a miracle. Two hours later, the brain dead patient started showing signs of being alive - her eye lids and lips started trembling.
Shobha Devi, whose brain was almost declared dead, had a tumour in her right jaw. On February 4, Shovha was taken to MR Bangur Hospital in Tollygunge. The patient was anesthetized and inserted into MRI machine. This is when she suffered from a cardiac arrest and stopped breathing. The anesthetist normalized things for a while, but as soon as she left Shobha's jaw, the door of the airway was closed again. The news reached the CCU In-charge, Dr Subho Pal and the patient was brought to CCU. Sobha was put on ventilation and the process of immediate medical revival started. Her blood pressure was then only 60/ 30. Heart beat was 160. The pulse rate had stopped. The partial presence of oxygen in the 'Arterial Blood Glass Analyzer' (ABG), showed 22. This is the time when the magic started happening.
According to the doctors, Shobha lost consciousness because of medication. The jaw tumor blocked the path of the airway. When she was conscious, Shobha would move the jaw and that would remove the tumour from the airway. With the help of tracheotomy, alternative pathway of breathing was made. After a couple of hours, the dead brain suddenly started waking up. The lips, eyelids and limbs started moving. Within a span of two hours, the amount of oxygen in the blood also increased.
Shobha is now completely out of danger and has been shifted to general bed on Monday. She will be kept under observation for two days and will be discharged. The way the team of doctors saved a 'brain dead' Shobha from the clutches of death is truly spectacular and restores our faith in the power of the magical wands of medical science.