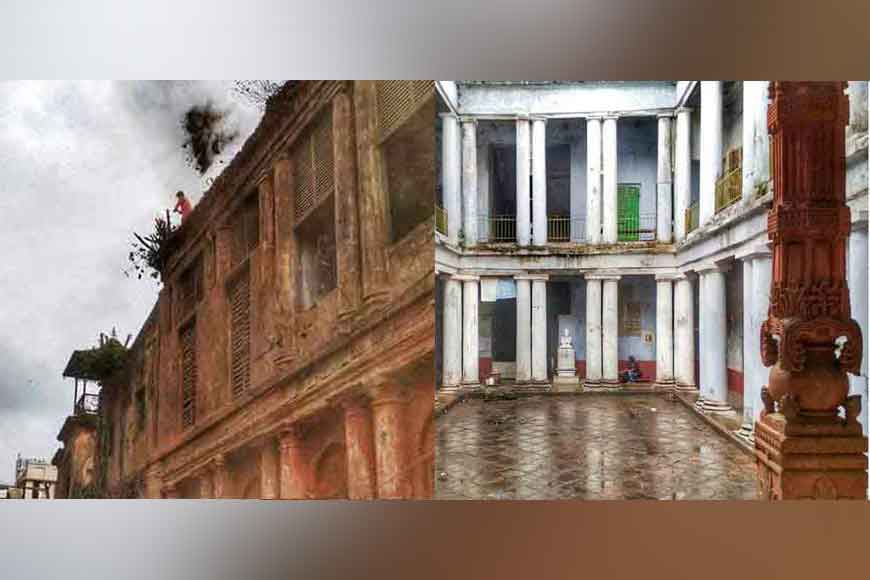 Metropolitan Institution is not just an iconic building on Prasanna Coomar Tagore Street, it also preserves the lifeline of Bengal Renaissance. This institution founded by none other than Ishwar Chandra Vidyasagar, had played an important role in spreading education during colonial era. However, due to family disputes, the building was in shambles and the school was also closing down, until a group of heritage enthusiasts from Purono Kolkatar Golpo group took up the issue with the authority. It was even alleged that a part of the building was being razed down!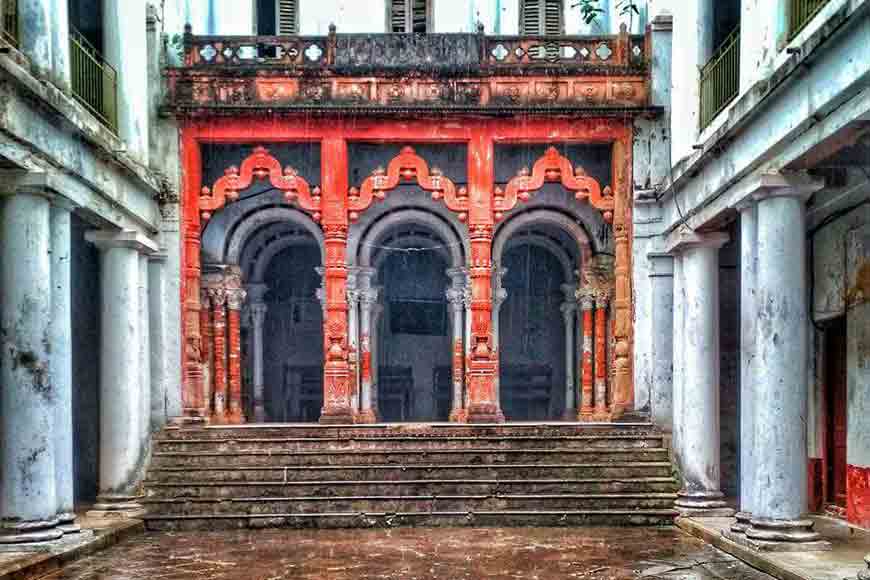 Inside the building. Quite stout pillars. Still it is said to be a dilapidated dangerous building
Now there is some good news. Sarva Siksha Mission has taken up the project of restoring this Grade II B heritage building and the renovation work has already started. The school will now have an English medium primary section to draw more students and keep Vidyasagar's vision alive. The existing Bengali medium is also in place. Three rooms have already been renovated and classes are in full swing. Statues and buildings of Ishwar Chandra will also be kept as a token of respect on the school premises. Three teachers have also been recruited for the English medium section. Previously with no English medium sections, only 25 students were enrolled. But now more students will come for sure and it is commendable that the state government timely intervened in the project and restored the heritage structure.
Swarnali Chattopadhyay, admin of PKG group said: "It is a proud moment for us as our initiative in saving Metropolitan Institute has finally paid off. Common citizens can also do wonders if there is a will to bring a change." In April last year when a part of the building was been demolished by the KMC as it posed a threat to public, PKG had taken it up with the authorities to restore the place back to its original glory. Thankfully the state government also took up the cause and in record time did the needful. This indeed provides a ray of hope for future restoration projects.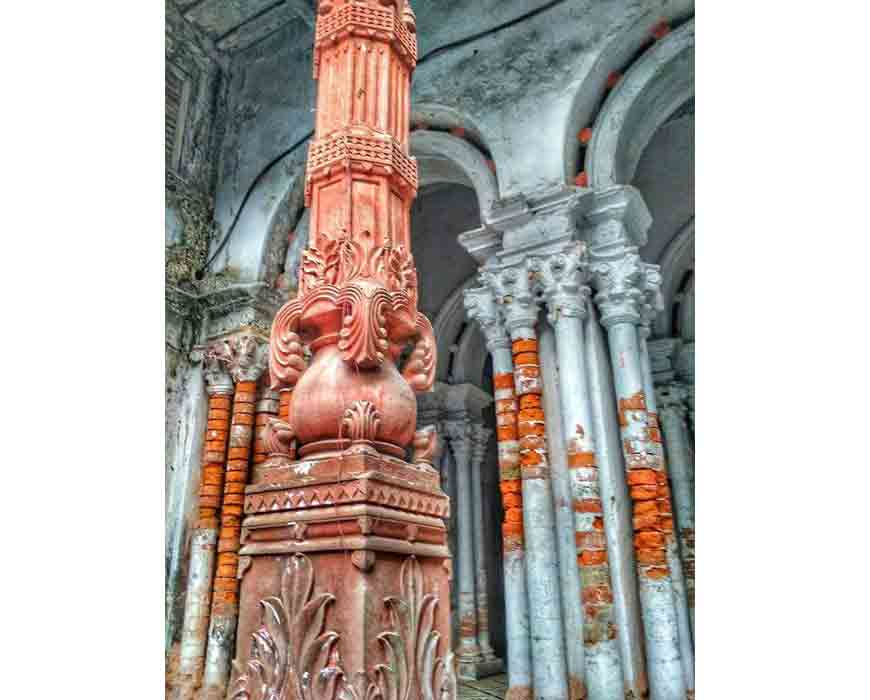 The intricate pillars within