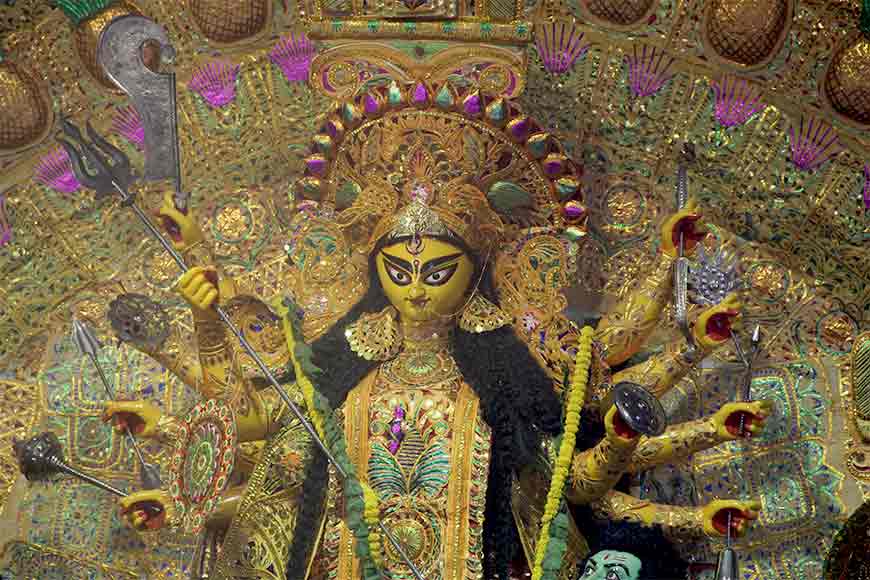 Durga Puja, the grandest festivals of all in Bengal, is just round the corner. Every Bengali soul waits for the festival with bated breath throughout the year -- be it the joy of shopping for new clothes, gorging over delicious food or celebrating in full spirit from Shoshti to Doshomi. Durga Puja, for a majority of Bengalis, is all about fun and frolic apart from soaking in the festive air with friends and family. It is the time for homecoming for all the 'probashi' (people who are forced to stay away from home town owing to higher studies or jobs or marriage etc) just as Ma Durga comes to her parental home with her brood.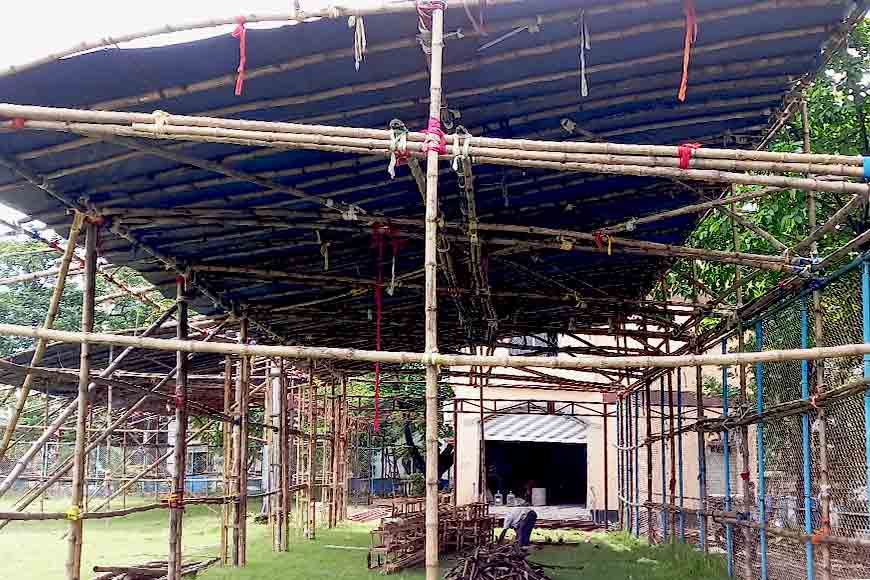 A simpler approach
But ever since the world came under the spate of Covid-19 pandemic, everything has been thrown out of gear. Uncertainity, anxiety, panic and a sense of stoical fatalism have enveloped the human race. Even Durga Puja celebrations seems to be under the scanner. A pall of gloom looms large over the Durga Puja organisers across Kolkata who are hopeful they will be able to celebrate the festival this year, albeit in a scaled-down manner and by taking adequate safety measures.
The Forum for Dugotsab, an association of 350 Durga Puja committees in the city, submitted its list of recommendations to the office of West Bengal Chief Minister Mamata Banerjee, for consideration. The forum recommended measures like thermal screening of visitors, wearing masks mandatory for everyone, allowing only 25 people inside a marquee at a time and regular sanitization of the structures, said Nirmal Mukhopadhyay, one of the senior-most members and office bearers of the forum. It has also called for keeping the marquees open from the front so that visitors can see the idols without having to enter the structures, he said.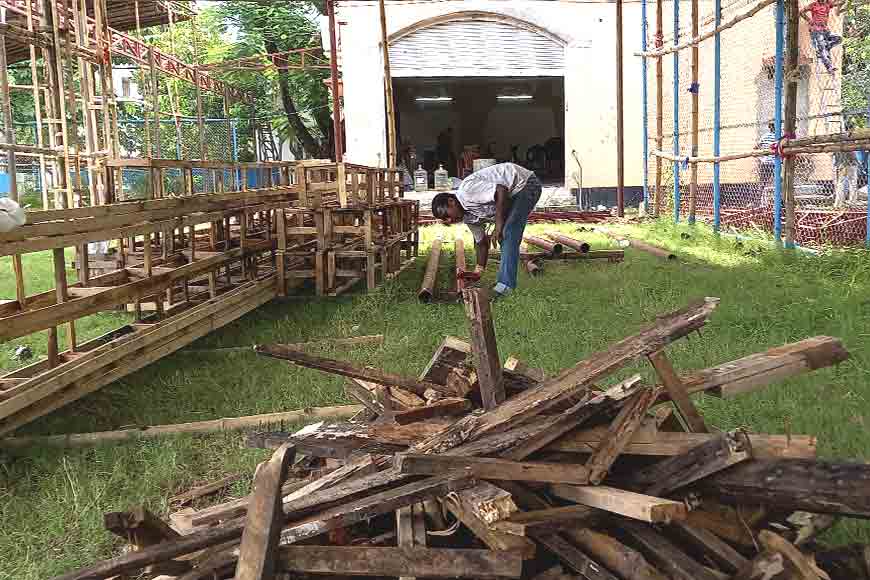 Men at work
'We will celebrate Durga Puja by following the guidelines as the livelihood of thousands are attached to it. But maybe, we will not be able to celebrate the festival the way we had initially planned,' Mukhopadhyay's dejected voice reflects the general mood of the organizers who start planning for the next puja as soon as idols are immersed on Dashami. A tentative budget is fixed, work is allocated, themes are suggested and artists and artisans are all booked and involved in a series of brain-storming sessions to organize the next year's puja in a grand manner. So most big organizers had been midway through the planning/execution stage this year in March when suddenly everything came to a standstill.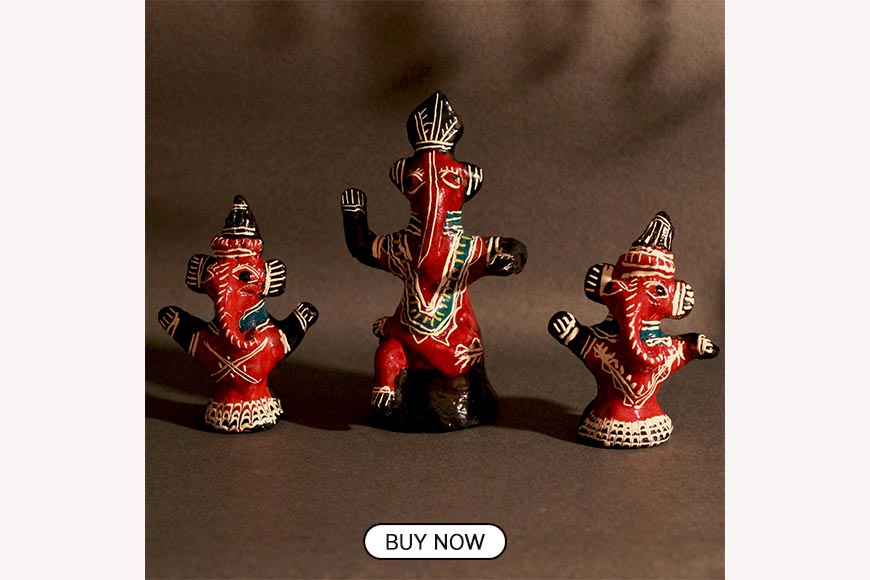 'After Mamata Banerjee said in Nabanna that everyone should be careful about their health so that they can celebrate Durga Puja in a grand way, we are hopeful of celebrating the festival this year with all safety measures in place. We have distributed a list of guidelines among members of the forum and have submitted the same to the Chief Minister's Office,' he said.
The rules were announced by the Hon'ble Chief Minister last week, but they were made official on Monday, September 28, 2020 when the state government finally issued a set of Durga Puja 2020 guidelines. The recommendation focuses on ensuring social distancing among devotees during all festivities, starting from inauguration to immersion.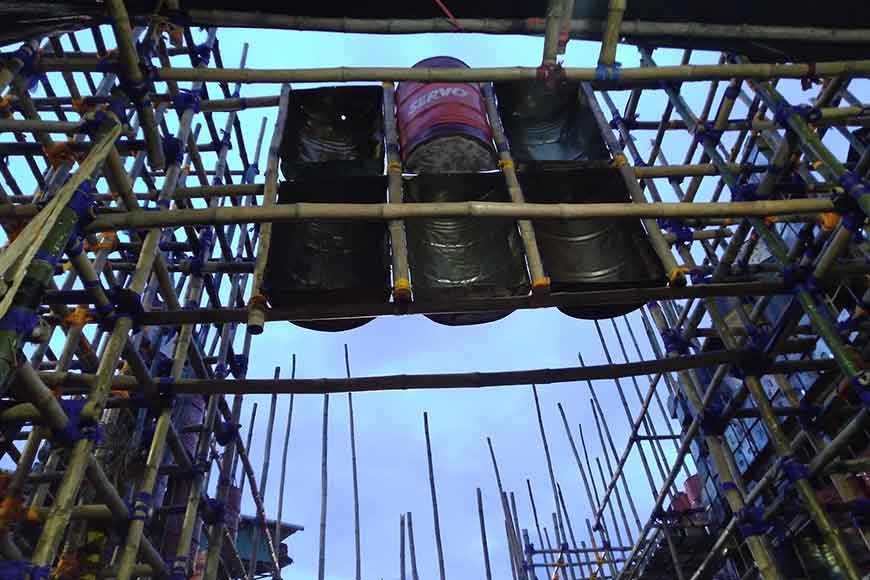 The structure--Trikon Park, Kolkata
Durga Puja will be a restrained and staggered affair in West Bengal this year. In an attempt to curb the Covid-19 spread during Durga Puja, the West Bengal government has banned cultural programmes at puja pandals and has urged the organizers to stagger the festivities over additional days so that people can participate while maintaining social distancing.
Here is a look at the specifications issued by the state government:
• Spacious open pandals: The state government has directed all organisers to ensure that puja pandals are spacious and are open from all sides, with separate entry and exit points for visitors.
• Masks and hand sanitizers: The organisers will have to ensure that all visitors wear masks at all times and use hand sanitizers before entering the puja pandal. The organisers will have to distribute masks and sanitizers in the close vicinity of the pandal for people who might have come to the venue without one.
• Decongested rituals: Puja organisers have been asked to stagger rituals so that people can attend in smaller groups. Rituals like anjali, prasad distribution and sindoor khela have to be organized by puja committees in a planned manner and in smaller groups. The priests will use microphone while reciting prayers (anjali mantra) to ensure people can hear them while maintaing social distancing. Visitors have also been encouraged to bring their offerings like flowers from home to avoid crowds at stalls near pandals.
• No cultural programme: The government has banned cultural programmes inside or near the puja pandals.
​• No carnival: The state government has cancelled the state carnival this year and has banned any fair or carnival near the pandals.
• Spacing out festivities over larger number of days: The government has suggested that puja organisers can plan to space out festivities over a larger of number of days to ensure that all rituals can be carried out with small crowds. Puja committees have been advised to make necessary plans to facilitate pandal hoppers visit to Puja pandals from Tritiya itself.
• Low-key award judging: The government guidelines advocate for virtual judging of pandals. But if there has to be a physical visit by the judges then the number will have to be limited. Judges can use a maximum of two vehicles at a time while visiting pandals.
• Emphasis on electronic and social media: The state government, in its guidelines for Durga Puja 2020, has asked the organisers to maximize the use of electronic and social media to reach out to devotees, curbing the need for them to visit pandals.
• Low-key inaugurations and immersions: The government has asked participants to keep inauguration a minimalist affair with no pomp and grandeur. For immersion, the organisers will have to follow pre-allotted ghat timings. The Durga idols will have to be taken directly to the ghat without any stopovers.
• Online permission: The state government has directed concerned departments to make permission -obtaining procedures online.
To facilitate puja in a Covid restricted environment, the State Government has given several benefits to the puja committees that include free fire brigade services, tax rebate to corporations and panchayats, 50% concessions on electricity for puja organizers in Kolkata and West Bengal and Rs 50,000 as Puja donation to all the registered clubs and organizers who will apply to the government through the official channel.
Work in progress at Trikon Park
Puja organizers welcomed the formal guidelines that have put to rest all speculations of further changes in rules. "The formal notification will ensure proper implementation of the guidelines, reducing the scope of ambiguity. "It is now the responsibility of each organizer to ensure safety at the venues," surmised Mr Mukhopadhyay.