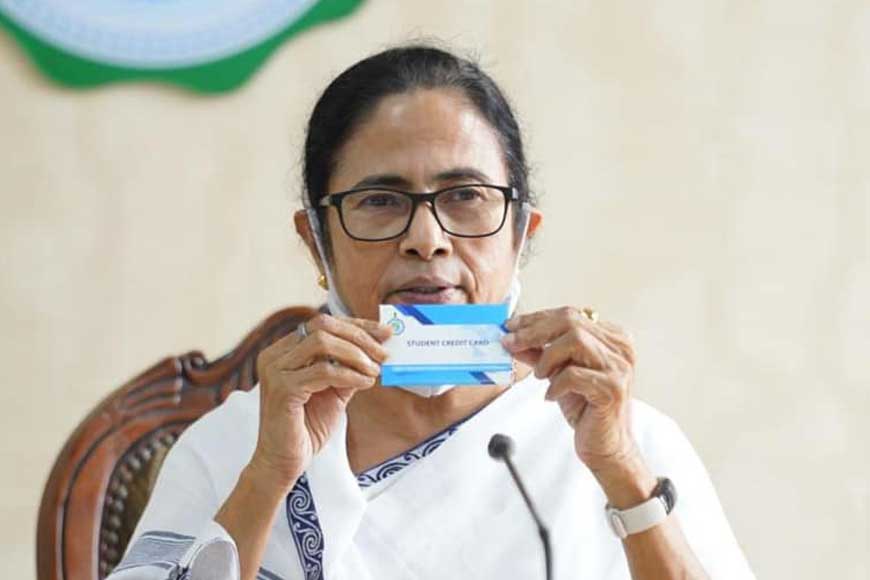 The West Bengal government, under the guidance of the Hon'ble Chief Minister Mamata Banerjee, has officially launched the West Bengal Student Credit Card Scheme, through which students will be provided loans for higher education. The decision to launch the scheme was taken at a state cabinet meeting held on June 24. The West Bengal Student Credit Card Scheme was part of the election manifesto announced by thr Hon'ble Chief Minister Mamata Banerjee earlier this year.
I am delighted to announce that GoWB has launched the #StudentCreditCard today.


The scheme enables students in Class 10 and above to borrow up to Rs 10 lakh for higher studies, at a very low interest rate. The loan is on offer to students up to 40 years of age. To avail the benefit of this loan, students will be provided a credit card which they can use to withdraw the loan amount. All students who have been living in West Bengal for the last 10 years can benefit from the scheme, which offers loans for undergraduate, postgraduate, doctoral, and postdoctoral studies in India or abroad.

To make the youth of Bengal self-reliant, the Scheme shall provide a loan of up to ₹10 Lakh with an annual simple interest. (1/2)

— Mamata Banerjee (@MamataOfficial) June 30, 2021

The collateral-free loan comes with a nominal interest of 4 percent, and the repayment period is 15 years. Once a student applies for the loan, the concerned institution and the state Department of Higher Education will forward the application to the bank. Students may use the loan amount for institutional as well as non-institutional expenses such as rent, hostel fees, study tours, projects, etc.
Eligibility Criteria
The applicant must be a permanent resident of West Bengal
He or she must have been living in West Bengal for a period of at least the last 10 years
The upper age limit to apply for this scheme is 40 years
Essential documents to apply for loan
Aadhar card
Residence certificate
Age proof
Ration card
Income certificate
Bank account details
Mobile number
Passport size photograph