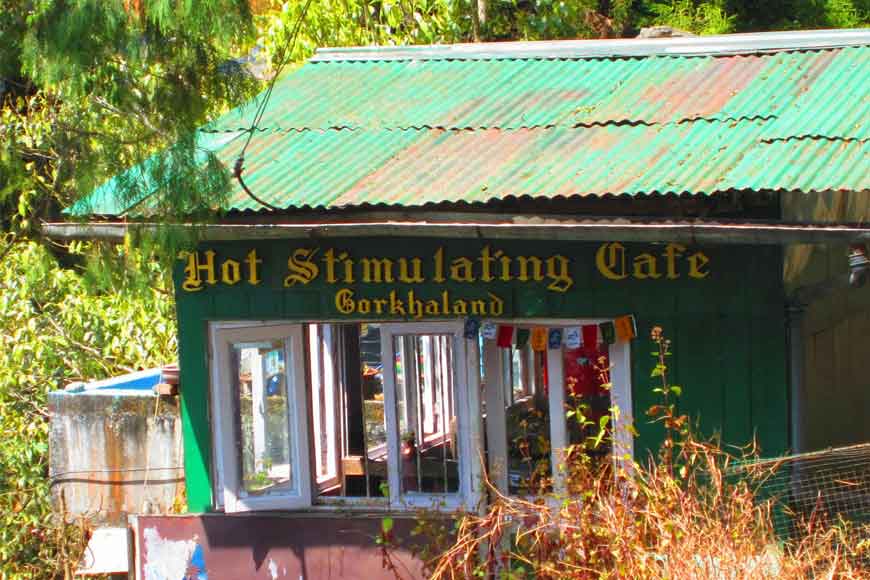 I was not on the look out for Glenarys, a place where the whole tourist flock stocks to when in Darjeeling. On the contrary I took a serene mountainous path meandering towards Raj Bhavan, across Bhanu Bhavan and the old church. Hotel Windamare, with its impressive colonial structure, stood right on our path. I had already crossed the mall, with its green benches, a flock of fluttering pigeons, the Oxford Book Store and shops stacked with colourful sweaters. Leaving them behind, I strolled towards Raj Bhavan through mystic pine trees on either corner and through them at times the majestic Kanchenjunga played a peek-a-boo with me!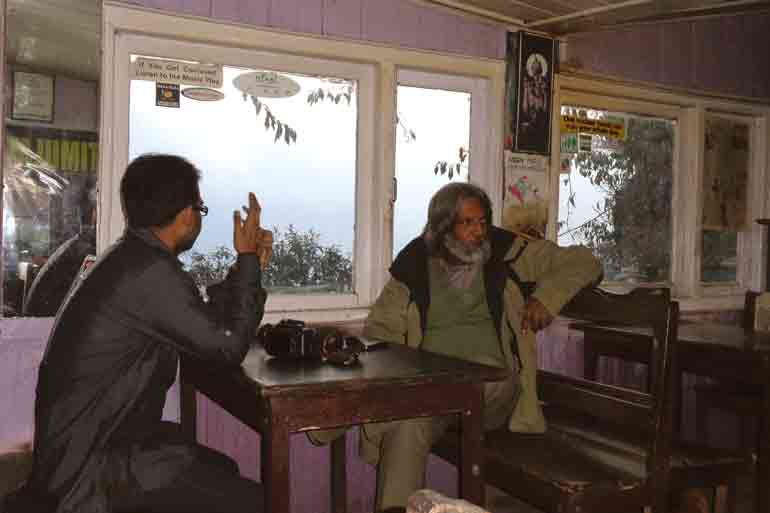 People sitting inside the cafe
As I walked towards Richmond Hill, and the Zoo, a sleeping Darjeeling lay below. And the eerie silence of the stony-walled Darjeeling Cemetery, only a few steps ahead gave me goosebumps. It was just then that I pined for some coffee and right infront I saw this quaint board hanging: 'Hot Stimulating Cafe.' Just a room with a triangular roof and a hanging balcony, yet it had a magnetic charm, difficult to resist. As I entered, a fluffy, brown cat stared at me from one of the table tops. A European couple was enjoying hot coffee sitting in a corner. The atmosphere was homely and warm.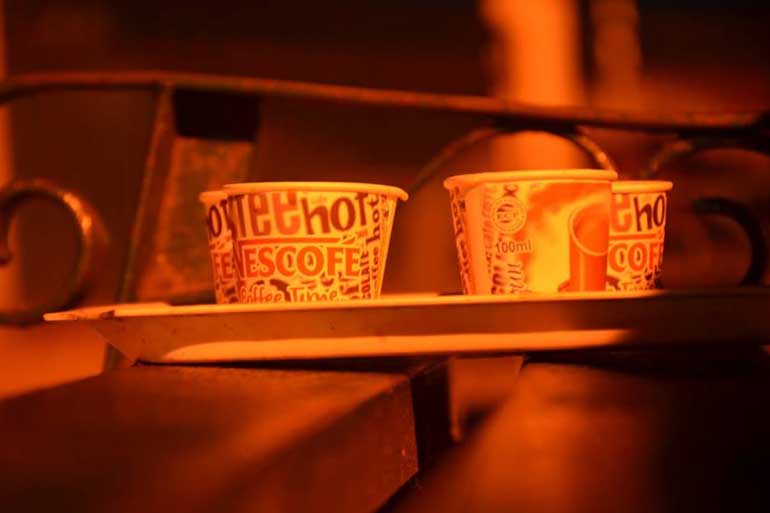 Inside the cafe
The cafe walls flaunted large windows, through which the scenic view was scintillating. Cherishing the environment, I comfortably sat in a corner and ordered coffee, cheese omlette and a plate of hot piping momos. The cafe is run by brother-sister duo – Rumba and Lily. It has a wide spread of Nepalese, Tibetan and Chinese delicacies. Momo (locally known as Thuppa) is the signature dish, served hot with coffee or tea. You can also order other items like noodles, cheese burger etc. The prices are reasonable, in some cases lesser when compared to rate-charts of other similar cafes.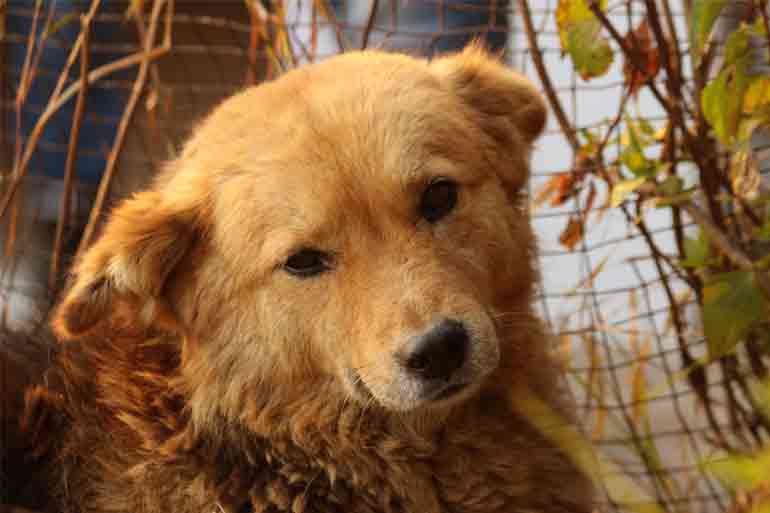 Balo
And you can have your meal at your own pace. You are never forced to leave. Spend long hours gossiping or sitting quietly, getting yourself immersed in the inexplicable vibes of the mountains. The hospitality of Rumba and Lily is worth mentioning. They will request you to stay if it rains outside. Even their pet Alsatian with its friendly bark will ask for the same. Very likely, you will be offered another cup of coffee. You will gradually realise that you have fallen in love with the cafe, with its owners, and their pets. On your next visit to the Hills, you must try this place out. Hot Stimulating Café is open daily (from 8am-7pm). So why wait? Just go and stimulate yourself.