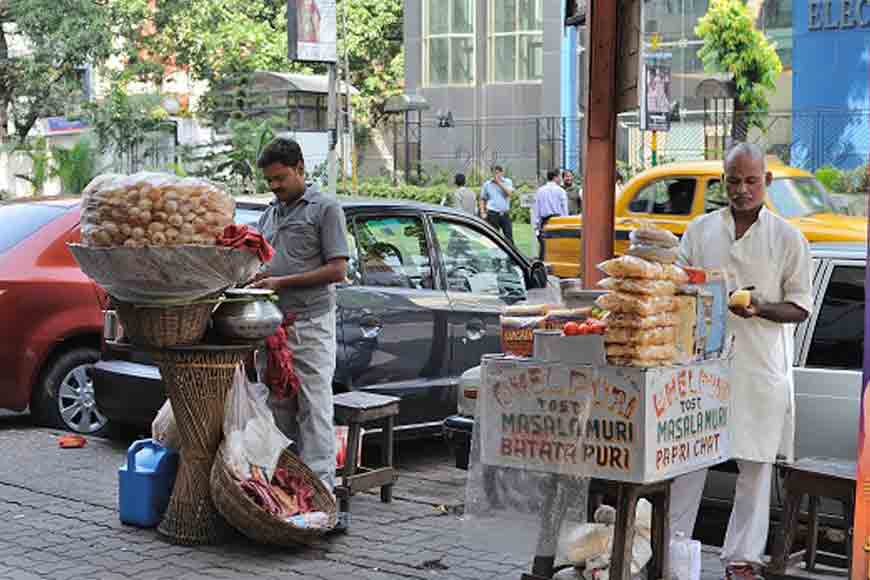 Kolkata is a place where there are so many choices of street food. It is a heavenly place for foodies like me.
So, let's go food hopping! To find delicious 'Street Foods and Junk Foods.' Kolkata streets offer us various types of street foods like Puchkas, jhal muri, ghugni chat, Bhelpuri, Tele bhaja, samosa etc.Theseare mouth-watering indeed. And every time I try to write about this platter, I feel like salivating! I am doing so even right now! Hope I do not land up eating up this sheet.
And now you know why often kids throw tantrums on city streets, there is so much on offer and they want to eat all and parents stop us. I also do the same when I go out with my Mother. I think no place on earth can beat Kolkata in comparison to its yummy street foods. As I have even seen my mother and sister enjoy 'BharerChaa' outside,than having a cup of tea in a dainty tea pot at home. Whenever my sister comes from the airport, her first words are 'Chologiyebharerchaakhai.' This shows how deeply she likes 'Bharerchaa.'These days there are so many restaurants around us. Right, left, everywhere just restaurants and restaurants, still it is impossible for restaurants to beat street foods.
Whenever I go out, I wonder what can fill my appetite, is it a Zeeshan roll or Azad Hind's Naan Kulcha. Foods of Kolkata make my life more colourful. Street food is verytasty but it is not good to eat it every day. Me and my soul will always love street food and no power on this earth can change my love for them.Hopefully, after reading this, you will understand what's the importance of street food!