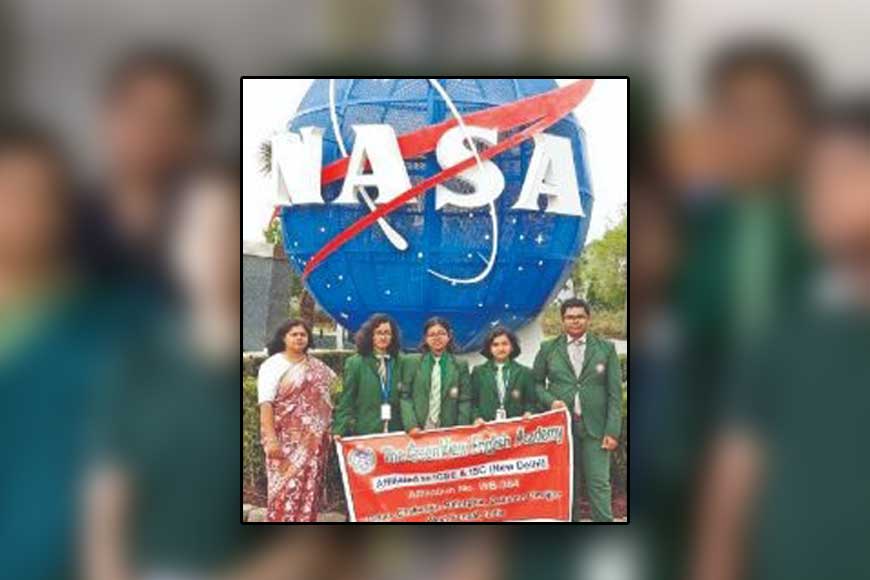 Ever imagined winning an essay competition and receiving a scholarship from NASA? Seems like a distant dream? Ankan Chakraborty, a student of a Balurghat school turned this distant dream into reality after receiving a scholarship from NASA as a reward for winning an essay competition. NASA will be sponsoring his education at the American Institute of Technology. Ankan will be receiving a scholarship fee of 10 thousand dollars a year.
The topic of the essay competition revolved around spaceships. Thousands of children from all over the world took part in this competition. More than hundred students from India had written essays on this topic. Students like Ankan Chakraborty, Daisy Chowdhury, Sourajita Kar, Anikranjan Das, Baidhei Mondal, Saptarshii Das, Debhagya Biswas and Shashati Pragya were declared the best from their school. Four of them were elected to attend NASA's conference on April 15 which was a further step of the competition where their writing abilities and knowledge were determined. The selected participants were given a topic and made to write an essay instantaneously in the presence of Dr. Winston Scott and other eminent scientists.
Five competitors were declared international winners. Ankan Chakraborty came out victorious. Baidehi received 'Kalpana Chawla Award,' Daisy Chowdhury and Sourajita Kar received 'Space Explorer' award. The success of these students has brought a wave of happiness and pride to Balurghat.