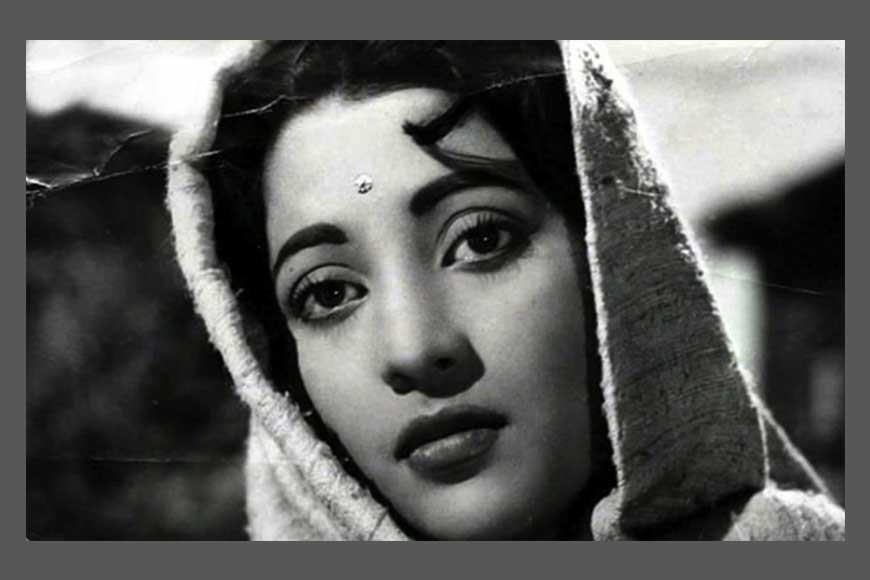 No wonder, generations had put her on a mantelpiece to eulogize. No other actress of Tollywood had the power to stir such intense emotions of an entire community, just like Suchitra Sen did and probably still does. She was an enigma whose aura, poise, screen presence and fashion has influenced an entire generation. She was not the girl next door, though her performances both as the neighbourhood girl, the rural damsel or the educated urbanite were outstanding!
Yet Suchitra Sen turned a recluse just like Greta Garbo of Hollywood did. And that too suddenly, at the peak of her career, completely shutting herself from public view. In the film industry, there were often rumours of Mrs Sen being moody, whimsical and short tempered. But amidst the glitz and glamour, she just left with several questions unanswered. After an illustrious career, Sen surprised everyone and became a recluse in 1978. Till her death in 2014, she deliberately stayed away from public eye. Even after five years after her death, Sen still remains an unsolved mystery.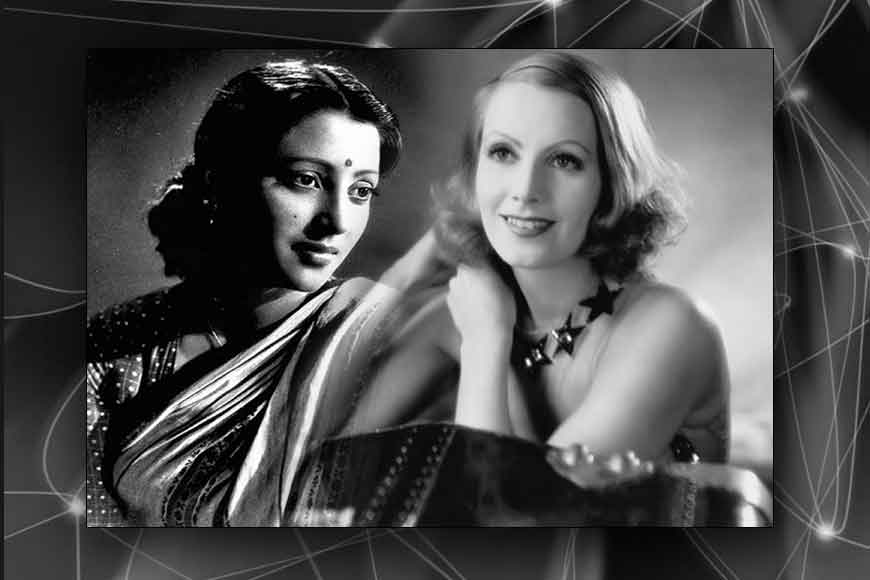 Suchitra Sen and Greta Garbo
Through the stretch of her seclusion, she however kept in touch with one journalist named Gopal Krishna Roy who wrote books on the actress but failed to specify the reason behind the self-imposed exile. Sen's last film 'Pranay Pasha' released in 1978 and turned out to be quite a flop. It just ran for four weeks! She was deeply agonized and gradually started withdrawing herself and confined herself to the four walls of her Ballygunj Circular Road home. She went to Belur Math, met Bharat Maharaj and had a long conversation with him, which perhaps changed her life forever. She sat at his feet and kept on weeping to which Bharat Maharaj replied, "Ma, lobh koro na,' (Don't be greedy). Sen gave up her greed and lust for stardom and started leading the life of a recluse far away from public eye and the film industry.
Public and her innumerable admirers were surprised, shocked and simply could not accept this decision. There were many, through the three decades who left no stone unturned to bring her back to spotlight including Gulzar who wanted her to make a come-back, a politician who wanted to give Sen the ticket to Lok Sabha, a German TV producer who desired to embark on her stardom. But all went in vain. Directors kept doing rounds around her house but failed to reach to her.

Gradually, she started avoiding the press and restricted the film fraternity from entering the premises of her house. With each passing day, she turned more inward. Sen had become adept in dodging the public eye. At times, she would put on her signature glasses after the sun set and would be seen taking a stroll with her attendant in her locality. In early 1980s, she was seen at book fairs, exhibitions but with time, she refused to come out of the shell she had created. Sen would always carry a handkerchief and cover herself in a dupatta or sunglasses to keep her face hidden from prying eyes. She took diksha at Ramakrishna Mission and turned to the path of spirituality.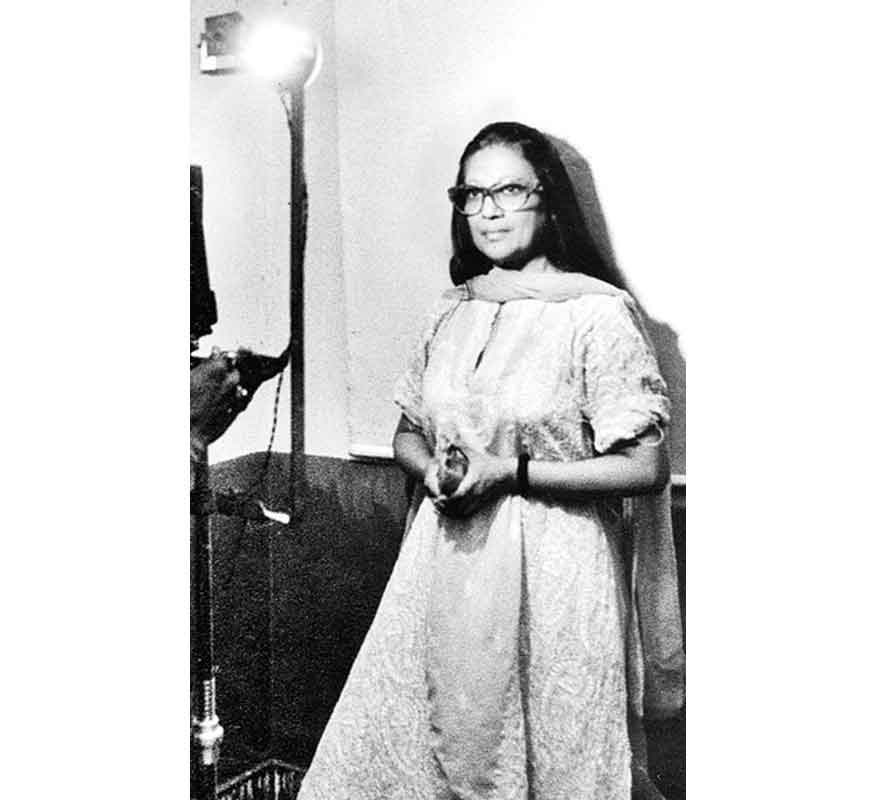 Mrs.Sen in her later years
In 1980 however she came out once to bid a farewell to her friend Mahanayak Uttam Kumar. She was last seen in public view in 1995 when she went to get clicked for her voter ID card. As the flash bulbs went on clicking, she was visually irritated and screamed: "Stop it!" Even when she was admitted in Belle Vue Clinic during the fag end of her life, the doctors were simply forbidden to leak out any information about her. There was a veil of secrecy around her which she expected the world to respect.
Psycho analysists often point out those who love seclusion show streaks of healthy narcissism, indicating that the actress lost the desire of connecting to the world because she realized her journey was over and it was time for her to retire. Sen wanted to contemplate and get a flavour of her own self in her solitude. Some also said the real reason was negative narcissism. She was so conscious about her image she had imprinted in people's hearts that she simply could not accept the changes that her physical appearance had undergone with age and became insecure about losing that image. This made her refrain from coming out of her shell and interacting with the public. Sen wanted her image to be unaltered and got trapped in her own web of mystery in the process by living like an ambiguous shadow till the last day of her life.
Whatever it might be, our curiosity about Suchitra Sen's inward journey has not been diminished even today!