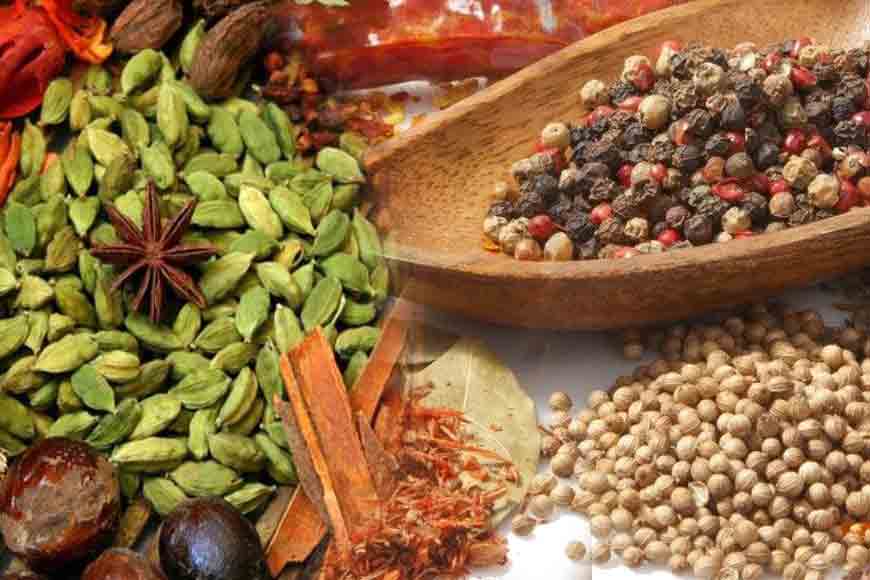 Every region has its specific signature cuisine that becomes important for a particular region, because of the increase of tourists opting for Home Stays these days.Taki is a Buffer Zone between Ghatis and Bangals. Naturally Taki cuisine is neither Ghati nor Bangal, but a mixture of both, bearing a distinctive flavour and taste of its own.Taki is famous for both non-vegetarian as well as vegetarian dishes.One would expect Taki residents to be mostly fish eaters, as Taki is the Gateway to Sundarbans.
However, simple and bland vegetarian dishes with no spices or very little spices were very popular as Taki society was very conservative and women, specially widows observed all Bratas such as Shasti, Itu Puja, Bipattarini, Shiva Ratri and fasts during Purnima, Amavasya, Ekadashis, round the year. Practically every household had widows including Balbidhabas or child widows. Widows partook strict vegetarian food, without onions or garlic and performed Ekadashi regularly.Every household had two kitchens -Habishhi (vegetarian) kitchen and the Amish (non-vegetarian) kitchen.The utensils of the two kitchens were also separate.
Taki women were mostly homebound and most of them were proficient cooks.In ordinary households, widows managed the Habishi Ghar and women whose husbands were alive managed the Amish kitchen.In affluent houses and Zamindar houses, there were separate cooks(mostly Oriya Brahmins) for each kitchen.
At the Habishighar at least one vegetarian daal, one bitter dish like Shukto, two to three vegetables, a fried vegetable and Chatni or Aumbole was in the daily menu. On Ekadashi and Brata days, rice would not enter this kitchen but luchi and paratha would be prepared. People of Taki are sweet-toothed unlike their fore fathers and cousins across the river. The spices used were mainly Hing (Asafoetida), Jeera (Cumin), Dhania (Coriander), Mouri (Saunf), Panch Phoran, Garam Masala (Choto Elach, Dalchini, Labanga), Tejpata, Mustard seeds, Randhuni. Ghee was used liberally.The use of Onion and Garlic in Taki cuisine is less. There was a special spice mixture prepared inmany Taki households till seventies and early eighties. This was known as Gota Masala. Here Gota does not imply whole. Gota and Kasundi were prepared at Taki in the beginning of summer.
For Gota, various whole spices were cleaned, washed, dried in the sun.Then on an auspicious day the Dhenki was worshipped and women after bathing would pound the masalas in the Dhenki. Kasundi would also be prepared in the same way pounding raw mangoes and mixing its pulp with tamarind pulp and mustard powder (very different from the watery substance now we get in bottles).The entire process was ritualistic like Achar preparation and Bori Making. Gota and Kasundi preparation were taboo in some households. Family members staying in Kolkata would receive their quota of Gota and Kasundi supply for the year from Taki in earthenware pots with the mouths tied in clean cloth. Gota, Kasundi and Bari were and still are important ingredients of Taki cuisine.
Formerly Bori making was common in every Taki household even the ones in Kolkata. We know now Medinipur is famous for its Gaiyna Bari. In our childhood all kinds of Bari making including Gaiyna Bari making was common in most Taki households. Even I have had my share of Gaiyna Bori making. This is because there was a Tatta system that existed in Taki. In winter in the Shiter Tatta sending Bori and Patali Gur to the married daughter's residence was a must. Another kind of Bori favourite of children was KatBael or small Wood apple Bori. The pulp of Katbael was taken out and strained to remove all seeds. Then mustard oil, black salt, fried Jeera powder, fried Red Chilli powder and sugar was added to it till it thickened to the Bori giving it consistency. Then tiny Boris were made and left to dry on an old clean cotton sari. On the third or fourth day when sufficiently dry, the cloth was hung by clips on a clothesline to help it to dry further.
The Boris were ready, when they were ready to fall off from the cloth without leaving mark. Then they would be taken off and stored in big glass jars. However, the problem started towards the finishing round. There was always someone to guard Boris and Achars and Amshattos drying in the sun. In spite of that a band of kids would attack the Kotbael Boris when the guard was less vigilant and half of it would be gone. I very shamefully acknowledge that the leader of the band was none other than my humble self.
The Gota was used in the vegetarian kitchen for making Shuktos. Ghee was never added to a dish prepared with Gota Phoran. Mustard paste was a must.The only other spice added was ginger paste and very slight Red chilli paste. All Shukto vegetables including Kanchkala, Patol, Mulo, Begun, Potatoes, Brinjal Sweet Potatoes, Sheem, Barbati, Drumsticks were cut in medium sizes. The Uchhe or Bitter gourd were also cut thinly and fried slightly in mustard oil. All the vegetables were then sautéed in minimum possible oil with the ginger paste and set to boil with water.The mustard paste was strained and the water added to the Shukto. The fried Bori was added at the end. No sugar or milk was added to Shukto containing Mustard paste and tampered with Gota. The curry was thickened slightly with pinch of flour.When the vegetables were cooked tampering was done. For this tejpata, a single red chilli and mustard seeds were added to in heated mustard oil in another vessel. Just when the mustard seeds started sputtering one to one half teaspoon Gota powder was added to the oil and within seconds the tampering added to the main curry, covered instantly and allowed to simmer for a few seconds.This is not at all an easy to cook dish.
All the vegetables should be in proportion, cut in proper sizes. Too much Uchhe will enhance the bitter taste, too much Sweet potatoes will give an undesired sweetness too much brinjal will make it pulpy and thicken the curry and excess Bori and potatoes will make it dry.The right consistency of this simple curry with the subtle and distinct flavour and aroma of Gota makes it an unusual dish. In the non vegetarian kitchen the same dish is cooked as GOTAR JHOL, an all-time favourite of Taki households.The same ingredients are used as for Shukto except the Uchhe. Instead small fish like Mourala, small lightly sauted, Pabda fish and small Parshe known as Towmach and smaller variety of the prawn known as Chapra or Honne Chingri are used.The fish must be absolutely fresh. Gotar jhol is so popular in my house that I have developed after experiment a very close alternative of Gota, though I admit it is not as good as the original. Mourala Shukto was also popular. Uchhe Alu boiled and mashed together with Gota was a gourmets delight.