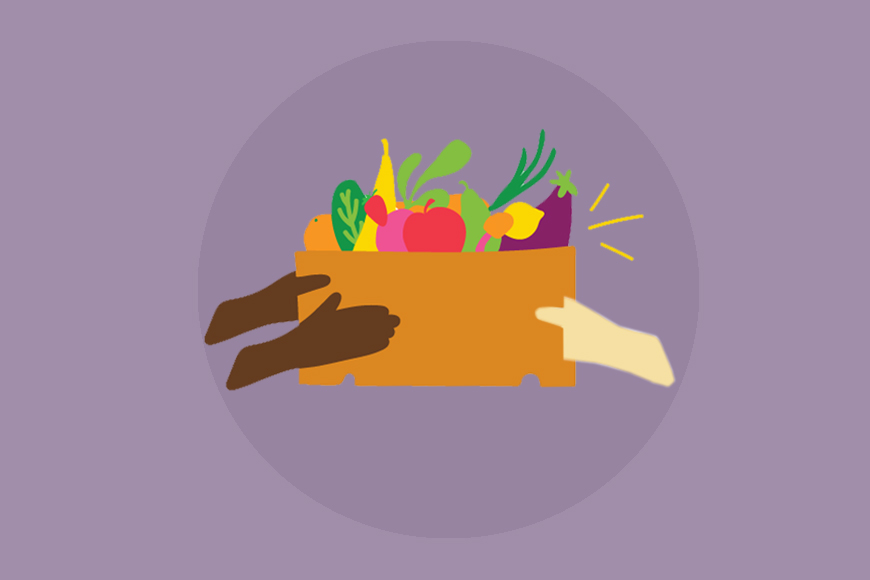 As evening descends, the ground floor garage space of a very ordinary, weather-beaten multi-storied building in Kundu Lane, Kalighat, 35 kg of rice is poured deftly in a large Handi (pot) of boiling water for cooking. Amiya Das, an employee in a private insurance company doubles as the chef. Rajesh Sau, a motor mechanic from the neighbouring Turf Road joins Das as sous chef. Rice and boiled lentils are the staple items and with these the duo dish out either potato or potol curry or soyabean chunks cooked with potato – simple but wholesome fare. Cooking gets over by evening and then the baton shifts to former senior executive of Kolkata Corporation, Abhijit Sinha and his wife Supriya. They get the food and carry it in front of Bangur Institute of Neurology. Soon, the elderly couple is joined by Sushmita, Sutapa, Sanjay, Reeta – enthusiastic youngsters from Kalighat.
People from different parts of the state and even other states throng to Bangur Institute of Neurology for treatment. Family and friends of the patients are often compelled to spend days waiting outside the hospital for their dear ones who undergo treatment within. But most of the small eateries that cater to this crowd have downed their shutters owing to lockdown. Supriya and her group have joined hands to ease the trouble of these people by providing them simple, wholesome food daily for the past 50 days.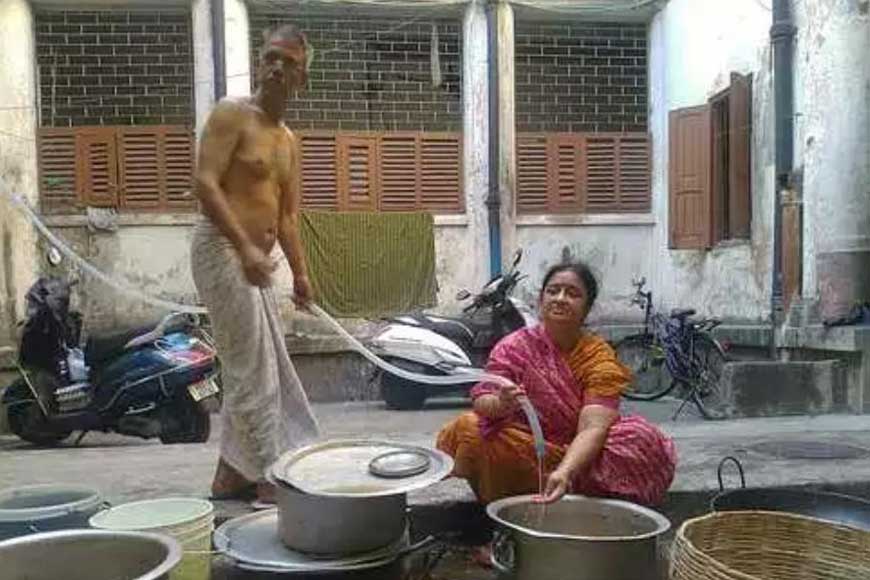 Abhijit Sinha and Supriya Sinha
The Sinhas have been providing free dinner to many who have accompanied patients undergoing treatment at the Trauma Care Unit of SSKM Hospital and are now waiting for their release from the hospital. When the initiative was taken up, the Sinhas were doubtful about the success of their 'Lockdown Kitchen' but once the word spread, not only their neighbours from Kalighat but also many from other parts of the state and beyond have extended their helping hands. This has encouraged Abhijit and Supriya Sinha to include fish and chutney in their daily menu from the 50th day of the kitchen. They have also decided to run their kitchen till lockdown is completely over.
It was Supriya idea to start a 'Lockdown Kitchen' for the family members and friends of patients undergoing treatment at Bangur. Supriya is actively involved with a group working in the field of women's welfare. She had witnessed people waiting outside the hospital for days as their patients underwent treatment. During normal times, small hotels and eateries in the vicinity catered to such crowds. She realized that offering packets of biscuits or bread would be inadequate for these people who were so far from the comforts of home. So, she spoke to her acquaintances and decided to reach out with proper cooked meals. She says she never thought so many people from different walks of life would support her and join her venture willingly.
Supriya personally supervises the cooking. Abhijit and a couple of his neighbours get the raw materials from Kidderpore on his motorbike and Asha, Reeta and other residents of the high-rise help Supriya with the dicing and washing of the raw vegetables.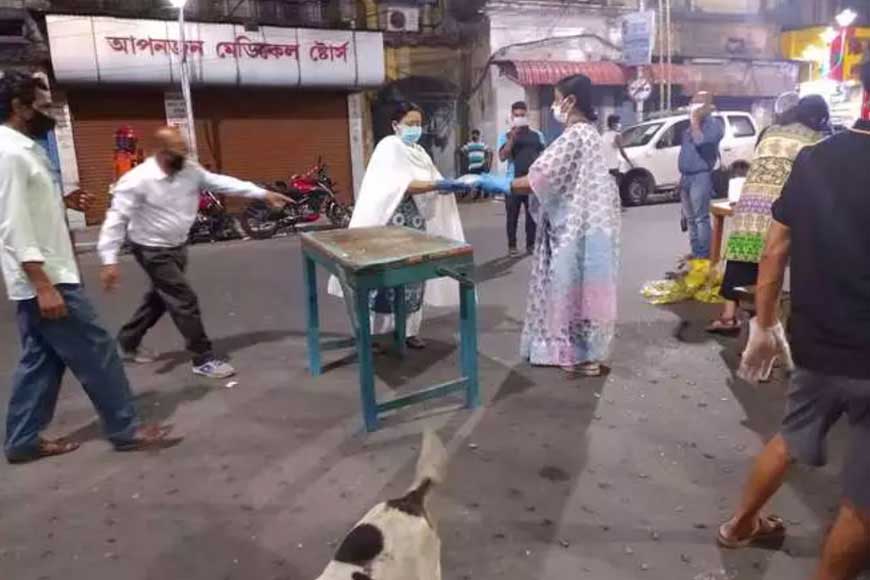 The Sinhas collected Rs 20,000 from the neighbourhood and now more than 90 people have pitched in with money or raw materials like cereals and vegetables etc. Supriya met with a freak road accident recently while carrying the cooked food to the hospital but that has not deterred her intentions. She is yet to recover fully, but her indomitable spirit has inspired many and now a team of 10 or 12 volunteers have joined the group and help in different ways in running the kitchen seamlessly.
Supriya and her team's labour of love has already crossed the 50-day milestone. Abhijit, Supriya, Sushmita, Sutapa are all members of a team who launched a noble project of feeding around 100 to 150 -350 hungry mouths daily.