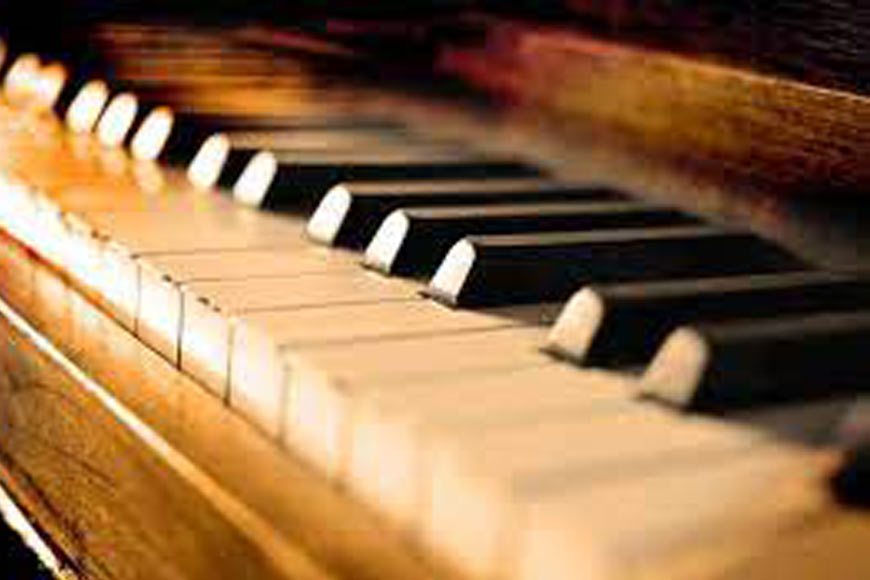 BIf the Rhododendron blooms of Shillong had swayed a romantic Amit Ray, it was a prized piano that had the attention of Shesher Kabita's creator while he visited the same abode. Almost a century ago, Rabindranath Tagore made his visit to the beautiful hill station of Shillong, which was then the capital of undivided Assam under British India. He was so mesmerized by the charm and beauty of the place that he spent almost a month in Shillong.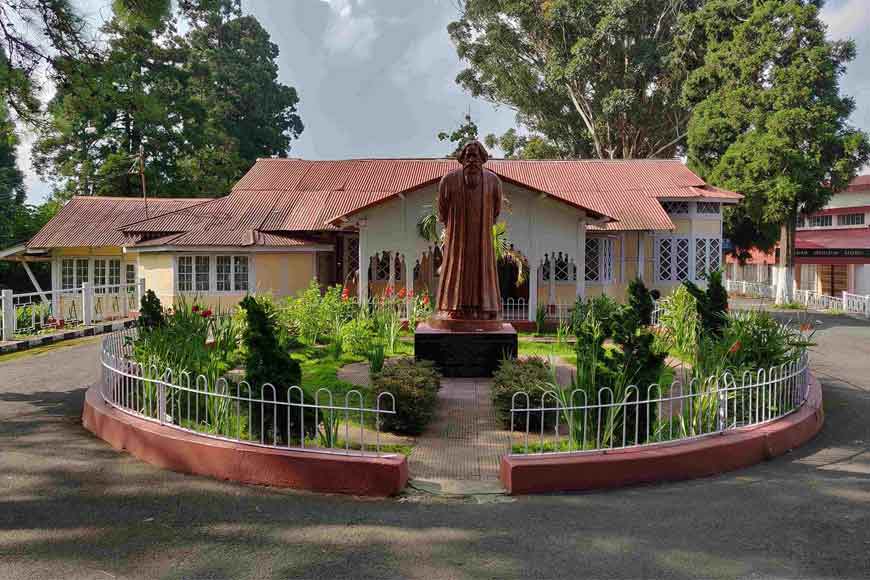 The place where he put up belonged to Chittagong assistant commissioner, Kiran Chandra Dey. The bungalow was famous in the locality of Rilbong and known as Brookside bungalow. Here was a special piano that Tagore loved to play. It was a rare model of square grand piano that Gurudev used on days he was in Shillong. Brookside was located on the banks of Umshyrpi stream that Tagore fondly named as Nirjhorini. He often took strolls along the meandering road, under the shade of towering pine trees. This very quintessential Shillong landscape has been described in many of Tagore's writings. While on his stay he wrote several letters to people describing his stay. In one such letter written to Lady Ranu Mukherjee, he says: "There is bright sunshine this morning, with a few stray clouds clinging to the hills, as if basking in the sun. They appear too indolent to precipitate into rainfall. There is no similarity between my writing room here and my nook in Santiniketan. This room is fairly large, furnished with a table, sofa, bed and armchair. The windows have glass panes. I can see the tall deodar trees trying to communicate with the clouds. The garden is resplendent with jasmine, chrysanthemum, rose and several unknown varieties of blossoms. I wake up before sunrise and walk along the path bordering the flowers; they are not afraid of my grey beard or flowing robes. They are full of merriment."
In another letter written to Hitendranath Nandy in 1919, Tagore writes: "I am very happy to be in Shillong. It is much better than Darjeeling... The place where we are staying is quite isolated and the lanes are quiet, overshadowed by deodar trees and washed by the rippling sound of the Nirjhorini." Though Tagore wrote Shesher Kobita, in 1928 while he was in South India, one gets a resemblance of the Brookside bungalow in the book while Jogamaya's house is being described. Though the house is not in a good shape today, it still stands amid the pines and the eucalyptus, with the gurgling river flowing by.

However, his favourite square grand piano on which Tagore used to set tunes of his song is no more inside the house. This piano is different from the one he used in Santiniketan as this was a square piano with horizontal strings arranged diagonally across the rectangular case above the hammers. In this special type of piano, the keyboard is on the long side and the sounding board above a cavity on the short side. It has only one paddle and four legs. After Tagore's death, this piano was owned by singer Santosh Kumar Sengupta who was an officer at HMV music company. After him, the piano was handed over to Ramakrishna Mission School, Purulia.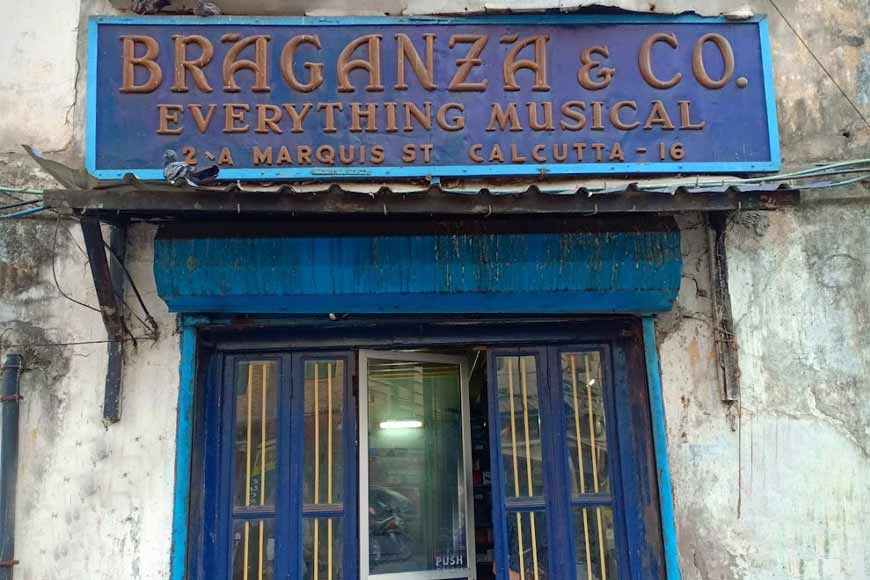 Unfortunately, the antique piano was damaged and for several years there was hardly any mechanic who knew how to mend it. Finally, the piano was brought to Kolkata's famous musical instrument shop Braganza and for three long years, the piano experts at the shop kept the repair going. As Pravat Ram, under whom the entire restoration took place, said: "The piano came in a pretty bad condition, several parts were broken or missing. Then came the COVID Pandemic when the restoration work had to be halted. But after meticulous search, we have finally returned the piano in its original form."
Incidentally Tagore had another favourite piano. It was a Cottage Piano kept in Udayan, Santiniketan. This piano was gifted to Tagore by Dutch lady Mark Van Haggen in 1922. It is also an antique piece made by German Hobbs & Company and while Tagore was alive, either he played the piano or made others play for him. This piano was also restrung by Braganza. Braganza is a Goan music store set up in 1945 in Kolkata by brothers Francis and Thomas Braganza. Old pianos and violins from the World War II era were refurbished and rented out to music enthusiasts across the city. Thomas specialised in producing percussion instruments that were rare in those days and looked after the technical operations of the business. The Braganza name is still synonymous with music in Kolkata.