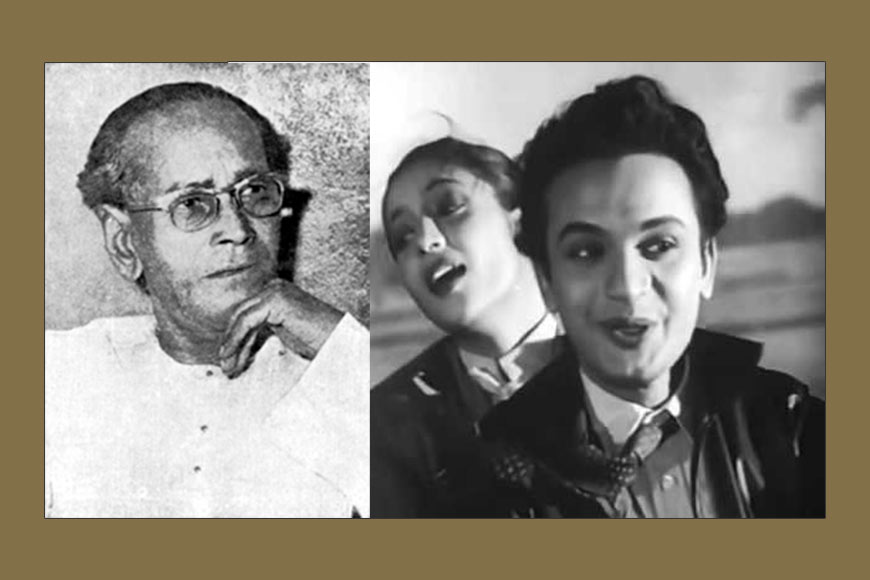 Down generations Ei poth jodi na shesh hoy, has inspired the romantic soul, pure unadulterated emotions swinging over a two-wheeler with Krishnendu and Rina Brown enjoying the whiff of the wind and a journey that never ends. Who can ever forget that iconic ride of two lovebirds on a BMW bike! But how many of us remember that this movie that broke all box-office records was based on a novel by Tarashankar Bandopadhyay! Well, an author who has always been identified with rural Bengal and portrayal of a rural society had deviated heavily from his core inspiration and created one of the most romantic novels of all time. More so, the tussle between religions and society, how a Brahmin cannot marry a Christian, definitely reflected the taboo and social customs of that era.
Tarashankar Bandopadhyay was well-known for his artistry and power of words that depicted social angles at its very best. Be it the transgenders in Hansuli Baank er Upokatha, or the Mahajans of Ganadevata, he had always unearthed the darker side of social customs. To some extent, he can be equated with Sarat Chandra Chattopadhyay's ideologies. But Saptapadi was modern and urban, where the tale of romance gets amalgamated with that of a dominating and religious Brahmin father (played by Chhabi Biswas) who will go to any extent to stop his only son marrying a Christian girl. However, a huge wave of criticism followed after the movie Saptapadi was released, because in the end it completely deviated from Tarashankar's novel and was turned into a comedy, rather than a tragedy.

Krishnendu becomes a Christian priest and in the backdrop of war meets Rina Brown again, but as per the novel, he sees her dead body. However, the movie turned it into a union of the two and hence lost the steam of the novel that Tarashankar Bandopadhyay had so wonderfully crafted. Still it was a superhit.
Not just that, veteran film critic Swapan Mullick's Mahanayak Revisited: The World of Uttar Kumar says: 'There is the hint of a new awareness that explains the fresh wave of enthusiasm to greet the discovery of the motorcycle that Uttam and Suchitra were supposed to have ridden for the song Ei path jadi na sesh hoi. He mentions an interesting footnote by Uttam Kumar's grandson Gaurav, who claims that his grandfather and his illustrious co-star never actually sat on the BMW bike for the song sung by Hemanta Mukherjee and Sandhya Mukherjee. 'Director Ajoy Kar, who had a special flair for camera techniques, had picturized the song on the pair in manipulated close-ups, and featured the vehicle, on the long and winding road in the village, in long shots with a series of dummies sitting on it in turn.' The BMW bike used in the film in 1961 was found in a garage in south Kolkata. It was merely a prop. The story was written in 1958 by Tarashankar Bandopadhyay. The story takes place in pre-independent India (early 1940) when young Indian students were competing equally with Anglo-Indian students in all fields, whether it be education or sports. There is an interesting rendition of Othello in the movie. The movie won National Film Awards including 1961 Certificate of Merit for Second Best Feature Film in Bengali at Moscow International Film Festival, in 1963 Best Actress Award for Suchitra Sen and in 1962 Bengal Film Journalists' Association Awards and Best Actor Award for Uttam Kumar.
But what wins in the end is the storyline, that was so well captured by Tarashankar Bandopadhyay. Even on his death anniversary, he lives in his creations.