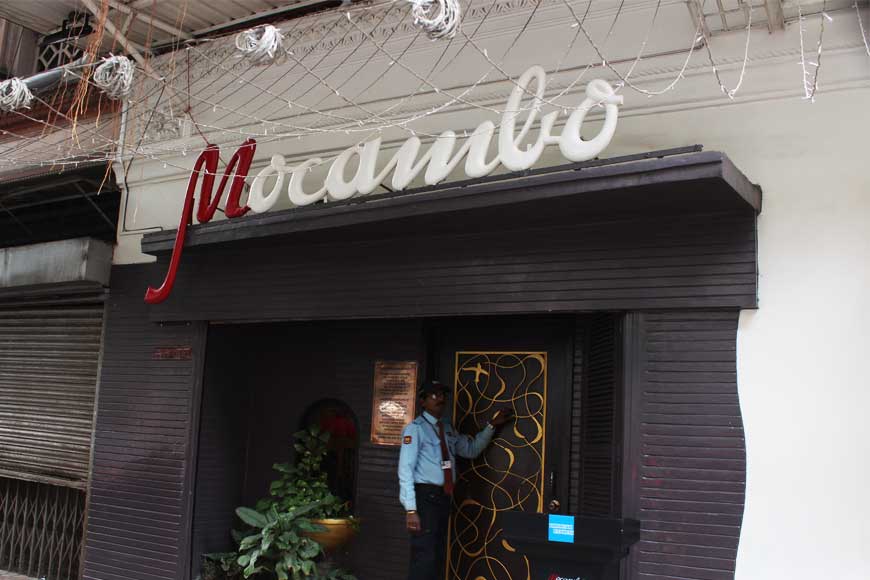 It says Mocambo's sizzlers crackles. For me they always sizzled. I was so hooked to their Chicken steak and sizzler, that every winter, I made it a point to sneak out with my boyfriend and make him shell out the last bit of cash he had in his pockets just to share one sizzler with him and enjoy those low zooming lights that gave a fairyland aura to this restaurant.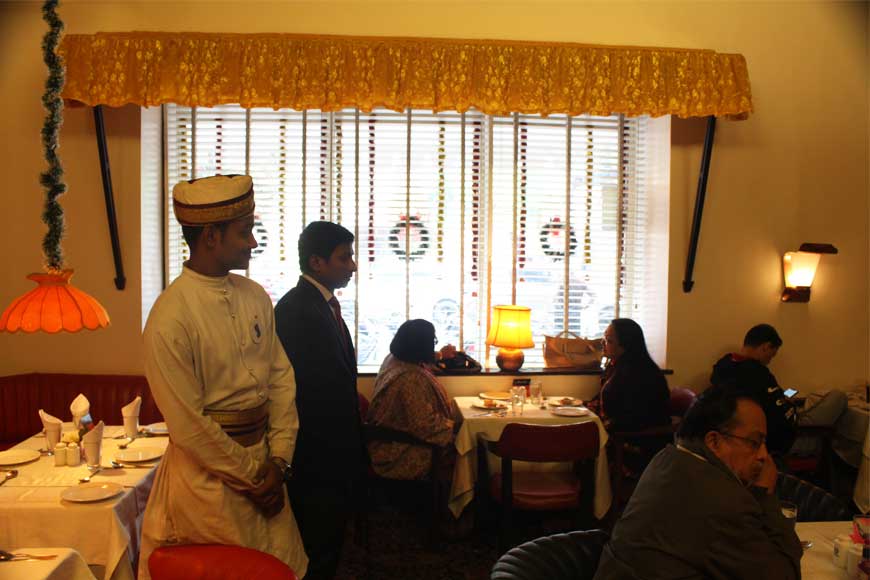 Mocambo still is one of the best restaurants on Park Street and needless to say, I have been able to pass on my fascination for sizzlers to my son, who also like me loves their steaks. Even their combo dishes like Surf & Turf, Chicken A La Kiev are sure shot winners. The Bekti Bell Meuniere is the best bekti dish I had ever had. Mocambo still retains its old-world charm and has hardly changed one bit in its décor. One still gets to rub shoulders with the next table, as the space is a bit crammed. But all is forgotten once those butter cubes in silver caskets arrive with special bread rolls that accompany every continental dish.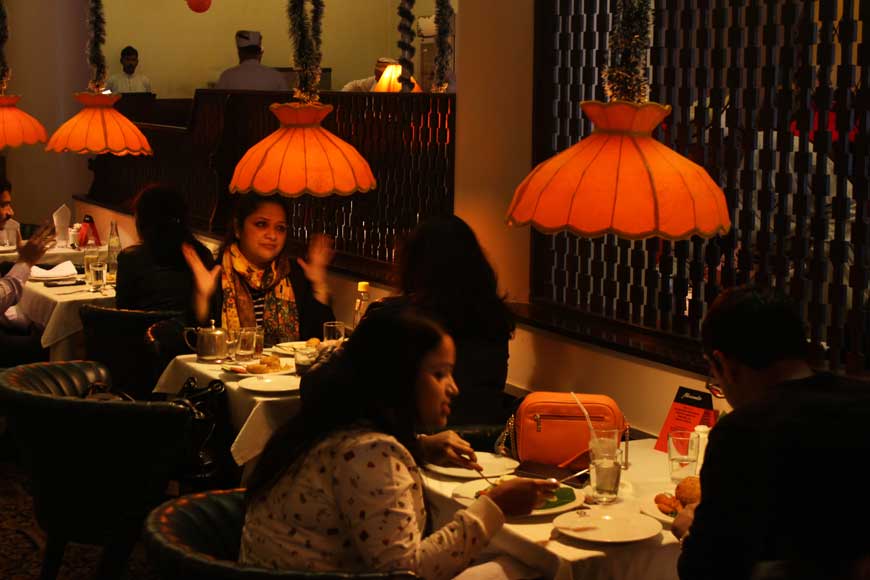 Park Street has been the scene of party goers, merry makers and gourmets in Kolkata for decades. It boasts to have some of the best restaurants in the city, with great ambience and great food. Be it Indian, Continental or Chinese cuisine, Park Street attracts a massive footfall each night. Mocambo anytime stands out for its continental dishes. No wonder this Christmas Eve you might find long queues. There are plenty of mocktails and soft drinks to choose from. Cocktails like Tom Collins, John Collins, Screwdriver etc are also available. Wines and other alcoholic drinks are also there on the menu in reasonable price. But this winter you can warm up to my favourite Cream of Spring Chicken Soup which is a thick soup with an amazing taste.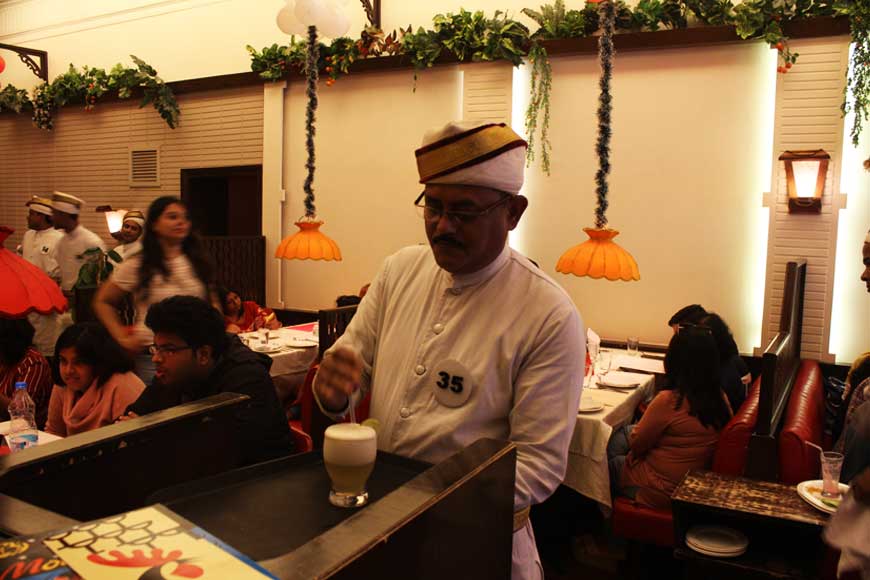 The Chicken Ala Kiev is to die for, a huge deep fried chicken served in a bed of mashed potatoes. The grenade is full of tender chicken braised in butter. It's served hot, so when you cut open the grenade the molten butter oozes out. Gives you a heavenly feeling altogether. And if you a crab eater, you cannot miss their Devilled Crab. Two giant crab shells are filled with cheese and crab meat. You got to taste it to believe it. This dish is not available much elsewhere, and even though it is made, I doubt they can make it like Mocambo.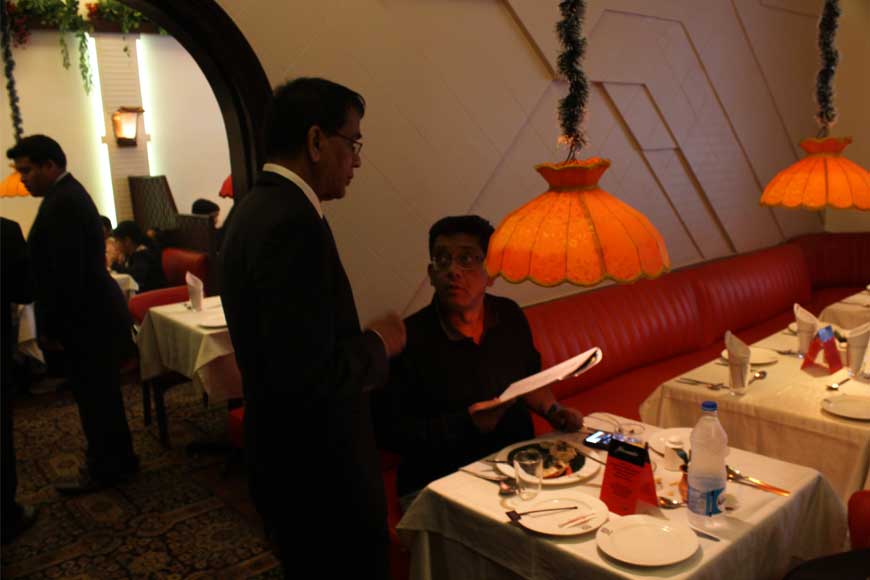 Mocambo also has a platter to keep our vegetarian friends happy. Brinjal Flourentine is a continental dish that you can definitely try out. In the Indian section, Paneer Lababdar and Tandori Roti/Naan might be a good option too.